During the launch of the new Jimny compact 4×4, Suzuki surprised us with a first look at the updated Vitara.
This time around there's been an engine re-think to make the car a more realistic proposition for company car drivers, with the cancellation of the sporty S model and added kit on SZ5 cars instead. The engine options will include the excellent 1.0-litre and 1.4 Boosterjet turbo petrols to replace the old 1.6.
There's also a subtle makeover of front and rear bumpers, and a panoramic roof for top-spec SZ5 cars to add value.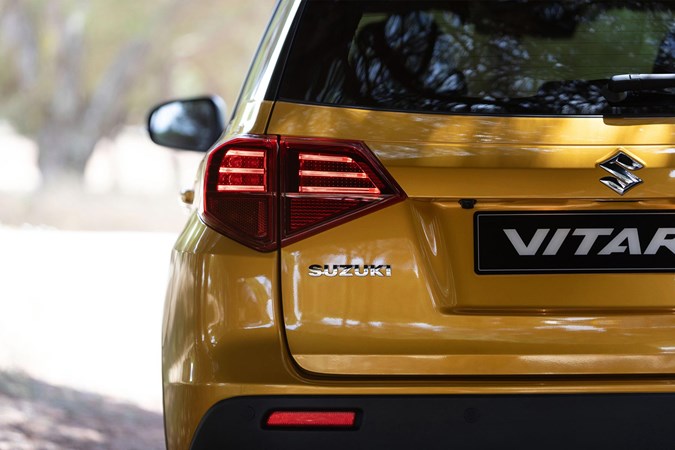 There's new soft-touch material on the dash, while the SZ5 also gets a raft of new safety and driver-assistance tech that makes Vitara the most technologically advanced Suzuki in the UK to date. This includes lane-departure warning, traffic sign recognition, a blindspot monitor and rear cross-traffic alert.
The starting price increases by £1,000 to £16,999 for the SZ-4.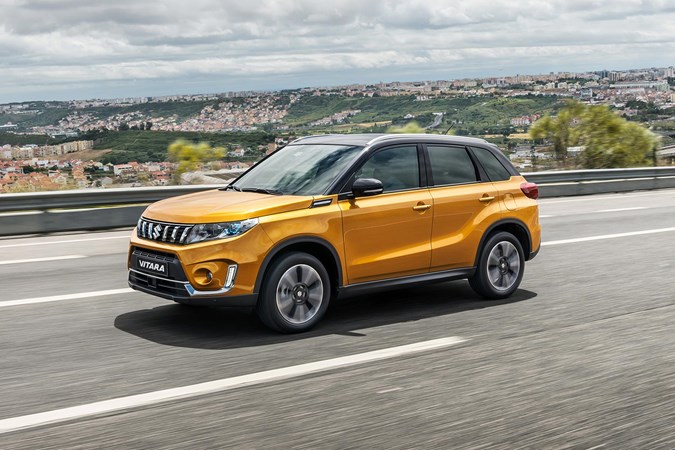 Parkers sat down with Dale Wyatt, director of automobile at Suzuki GB, to discuss the new Vitara in the context of the fleet sector.  
'I think the Vitara's styling changes are subtle but enough to take the car up another level,' said Wyatt. 'The new 1.0-litre Boosterjet is a well-loved engine. It gives you all of the driving characteristics of a diesel, without any of the demonization issues that customers appear to not like.'
Fleet sales increasing
He reports that Suzuki has been working hard in recent years to improve its offering to business drivers, too, and the result has been a sharp uplift in sales.
'For us the first thing was about building a credible organisational structure, so we worked really closely with the residual value setters, we've built infrastructure, we've taken all of our fleet administration in-house, we've appointed contact hire managers (north and south), and we've appointed a local business development team.'
But what's next? According to Wyatt, the future's hybrid, and we can expect to see an extension of adoption of the SHVS mild hybrid system found on the Swift, Ignis (below) and Baleno, ahead of the introduction of pure-electric power for the smaller Suzukis.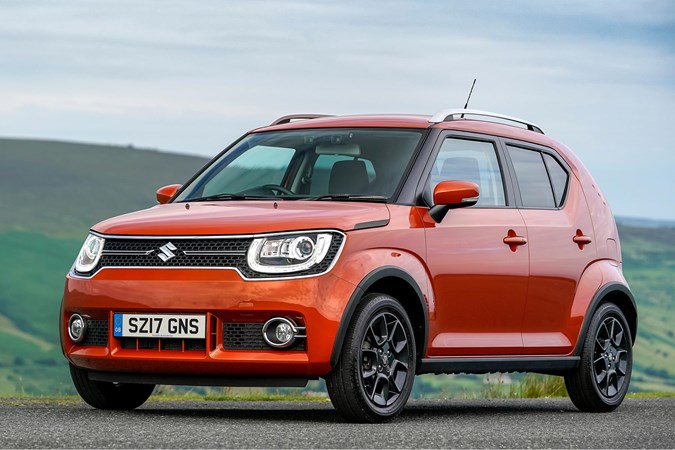 'When you look at small cars, the cost of electrifying a car is about 10,000 Euros, and the weight up is about three quarters of a tonne,' states Wyatt.
'If you apply that to an A- or B-segment car then that's a big price uplift so we think that consumers need a stepping stone. That stepping stone is mild hybrid. Most of the industry experts think that about 55% of all hybrid sales will be mild hybrid. Not glamourous, but that is a stepping stone towards full electric or PHEV (plug-in hybrid vehicles) for smaller cars.'
But for a car the size of Vitara, it looks like plug-in hybrid could be a better solution, and Suzuki's got a partner to work with, Wyatt reports. 'The next generation of this car should be PHEV, yes. We've got a joint venture to work with Toyota, and Toyota understands hybrid, and there are some things we can learn together.'