Citroen Nemo review and buying guide (2008-2017)
Small but clever van that can carry more than you might think
PROS
Compact size ideal for the city
Impressive load space
Can carry a Euro pallet
Clever design features
Cheap to run
CONS
Only later models are Euro 6
ESC not standard until 2014
Some reliability issues with age
Larger vans don't cost much more
Not great on the motorway
Summary
The Citroen Nemo is a compact van, smaller even than the likes of a Volkswagen Caddy – or indeed a Citroen Berlingo. It first went on sale in 2008 and survived through to 2017 in the UK, when Citroen decided to stop selling it due to general lack of customer demand for such small light commercial vehicles. This doesn't mean a used Nemo is a bad idea, however – if the size suits you, this little van is cheap to run and has plenty of clever design features.
In this review – which is now really more of a used Citroen Nemo buying guide – we'll cover all those features, tell you what it's like to drive, point out which versions to avoid and highlight the main Citroen Nemo reliability concerns. To find out more about exactly how big – or rather small – it really is, see our dedicated Citroen Nemo dimensions page.
Can such a small van really be useful?
Back in the early 2000s, several van manufacturers thought it might be a good idea to develop a new type of van that would be especially at home in the city. The resulting 'urban LCV' models take up about as much room on the road as a supermini, but offer much greater load space than a conventional car-derived van such as the Ford Fiesta Van and Vauxhall Corsavan.
The Citroen Nemo is the perfect example. Based on the same platform and technology as the Peugeot Bipper and Fiat Fiorino – all three are the same van with different branding – and built by Fiat at its cost-effective but high-quality Turkish factory, the Nemo may look cute but there is some good thinking behind it.
Despite its tiny size – it's less than 4.0 metres long, shorter than a current Ford Fiesta – the Nemo offers a reasonable amount of space for two passengers in the front, while the load space is 2.5 cubic metres in capacity. That's substantially more than double the amount available in a Fiesta Van even before the optional fold-flat 'Extenso' passenger seat increases this to 2.8 cubic metres.
What's more, there's room for a Euro pallet in the back, the option of single and twin sliding doors (though the opening for these is admittedly narrow), and payload is in excess of 600kg. There are also some smart engineering decisions, including the big front bumpers that protect expensive components such as headlights and radiators from low-speed knocks and damage.
Plenty of practicality in such a small package.
How many versions of the Citroen Nemo are there?
The Nemo only comes in the one compact body size, but in addition to the panel van, it was also (briefly) sold in the UK as the Citroen Nemo Multispace, a small but spacious MPV. This has become something of a cult hit on the micro camper scene in subsequent years – you'll find a number of Nemo Multispace campervan builds covered in detail on YouTube.
Getting back to the van, this originally launched with Peugeot-Citroen's own 1.4-litre HDi turbodiesel engines, which were changed for (better) Fiat 1.3-litre HDi turbodiesels in 2011.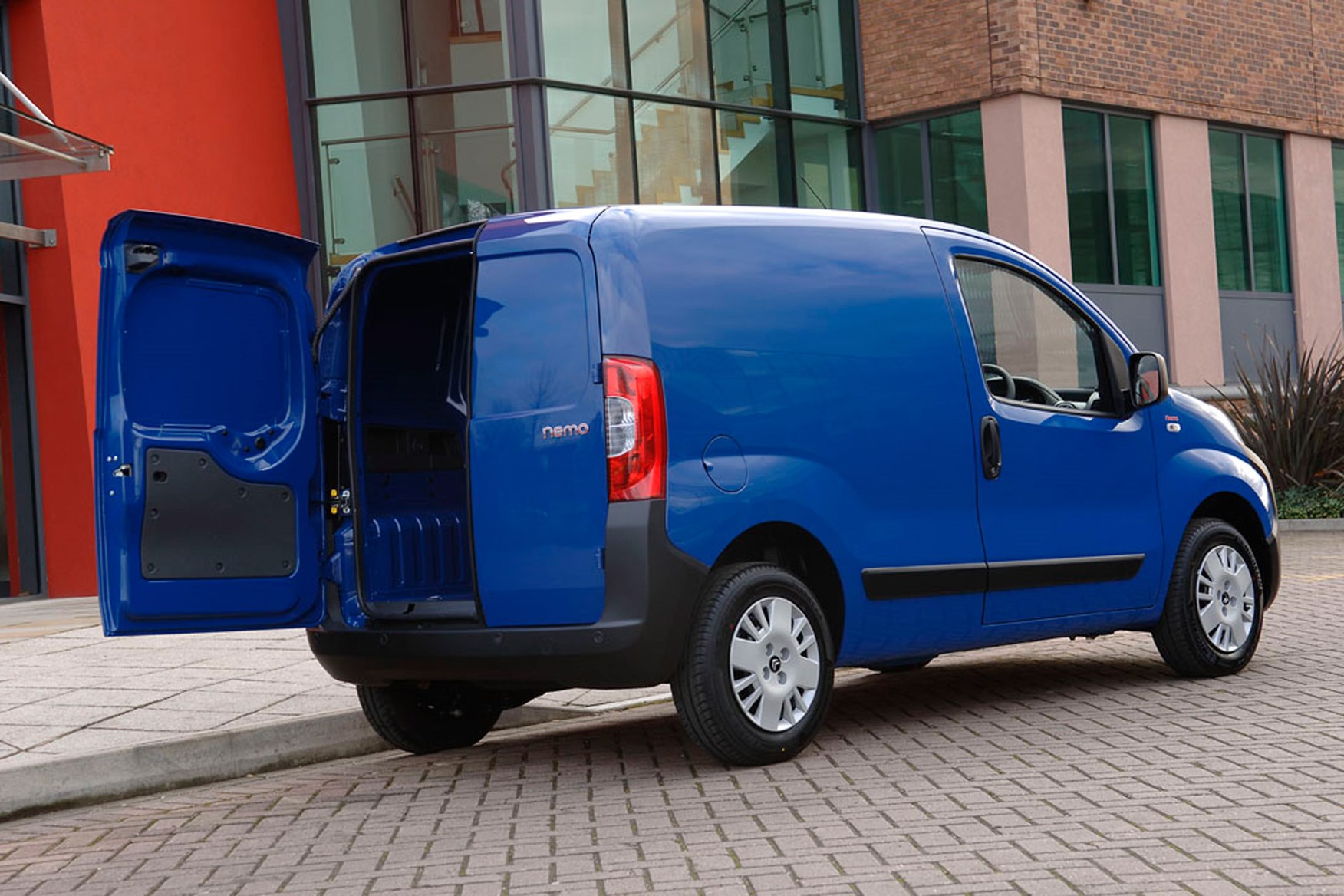 A 1.4-litre petrol was also offered, but you're unlikely to find many used examples for sale, and the SensoDrive semi-automatic transmission option is probably best avoided. There's more detail on all this in the Driving section below.
There are three trim levels: X, LX and Enterprise. Availability of each varied throughout the van's life.
Are there any alternatives to the Citroen Nemo?
The Peugeot Bipper and Fiat Fiorino are worth a look. The only real differences are related to styling and branding, though the Fiorino benefitted from Fiat engines right from launch, so an early one of those should prove more refined than the Citroen or Peugeot.
The Fiorino is the only one of the three still available to buy new. So head straight to your nearest Fiat Professional dealer if you're sold on the idea of a Nemo but don't want to buy used.
Alternatively, there's the Ford Transit Courier – the only other proper super-small van. These are also still for sale new, and are cheaper to buy than the latest Fiesta Van.
If you really don't need much space, the Fiesta Van is still a good bet, though, as these are nicer inside than conventional vans (they still have the front half of the car interior) and good fun, too. Used buyers should also consider the Vauxhall Corsavan for the same reason.
>> The Parkers guide to the best small vans
---

Verdict: is the Citroen Nemo van any good?
Yes, it is – as long as the inevitable space restrictions aren't going to be a problem for what you need to carry, you'll find the Nemo does a great job. It's reasonably mechanically robust, pretty cheap to buy secondhand and even the petrol models can return good fuel economy. The diesels are capable of a genuine 60mpg.
Just keep in mind that you could also buy a slightly larger vehicle from the proper small van sector for similar money, where you'll also find much greater choice. And don't forget to look at the Bipper and Fiorino as well, since they're exactly the same van.
Skip to our full verdict on...
Small size makes Nemo great in the city
Choice of efficient petrol and diesel engines
SensoDrive automated manual gearbox best avoided
Being such a small van, the Nemo is especially at home in cities and towns, where its light steering and diminutive size make it a breeze to punt about in traffic – it has a tight turning circle and is easy to park. The underlying platform is the related to the Fiat Grande Punto car.
Out on the open road, the lightness of the steering can make it feel a little unsteady at speed, but the firm suspension stops it leaning too much in the corners. Combine this firmness with the short wheelbase, however, and you do end up with quite an abrupt and at times bumpy ride.
If you do drive like a demon, it's worth noting that electronic stability control (ESC) was only fitted as standard to the Nemo from mid-2014. To find out why this is significant, check out the video we've posted in the Safety section of this review…
Overall, though, the Nemo is just fine for nipping about in, especially when paired with one of the diesel engines.
Citroen Nemo engine options
At launch in 2008, the Nemo was available with a 68hp 1.4-litre HDi 70 turbodiesel engine and a 73hp 1.4-litre (non-turbo) petrol engine. Most buyers opted for the diesel, and it's not difficult to understand why.
Though slightly down on horsepower, the diesel 1.4HDi has 160Nm of torque to the petrol 1.4i's 118Nm – that's a substantial difference in pulling power in a small van, making the HDi feel much livelier and more responsive, even though the official 0-62mph acceleration time is actually slower. Given both petrol and diesel take at least 16 seconds to make the benchmark sprint, you won't be setting the road on fire, regardless.
The diesel also returns better fuel economy, though in small van terms the petrol doesn't do too badly in this respect (see the running costs section for more info).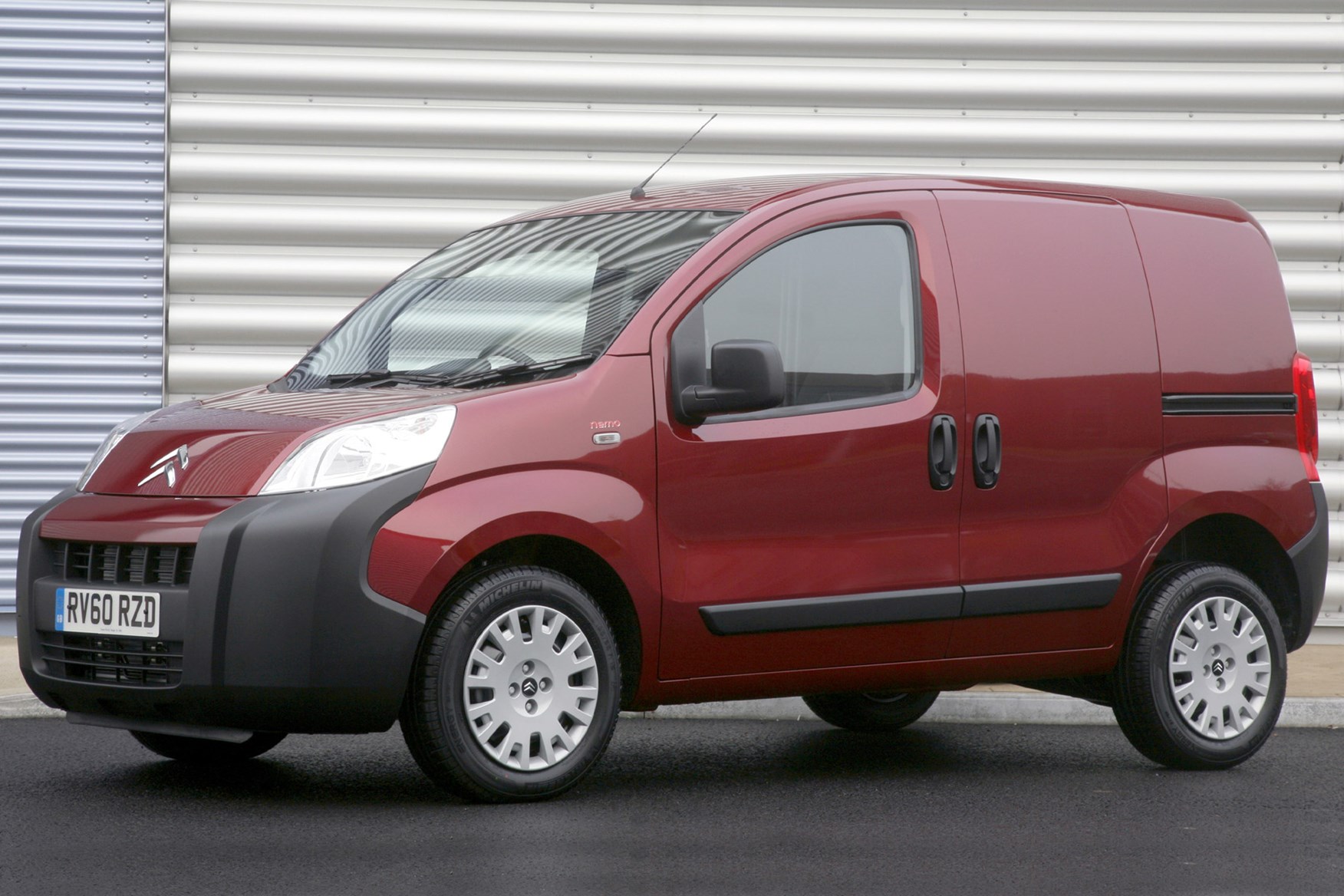 However, if your budget can stretch to the 1.3-litre HDi that replaced the 1.4HDi in 2010, this is a worthwhile upgrade.
A version of the long-serving 1.3-litre Fiat Multijet turbodiesel (and sometimes labelled 1.2HDi due to its 1,248cc cylinder capacity), in the Nemo this initially produced 75hp and 190Nm of torque – with an upgrade to 80hp and 200Nm from 2015. Max torque is not only higher than in the 1.4HDi, it also arrives earlier in the rev range, helping the van feel keener and stronger.
The two 1.3-litre diesel variants are known as the HDi 75 and HDi 80, so you can easily tell what you're looking at. Either way, it's not a huge performance boost, and 0-62mph still takes over 16 seconds, but the 1.3HDi is a much more refined engine. So driving the Nemo with one of these is less noisy on faster roads and motorways.
That's a relative thing, however, as not all Nemos were fitted with full fixed bulkheads. These are available from the aftermarket if you need to quieten-down the interior of a used model.
Citroen Nemo gearbox options
The Nemo comes with a five-speed manual gearbox as standard – with no six-speed manual ever offered. But buyers could option diesel models with the Citroen SensoDrive transmission (pictured).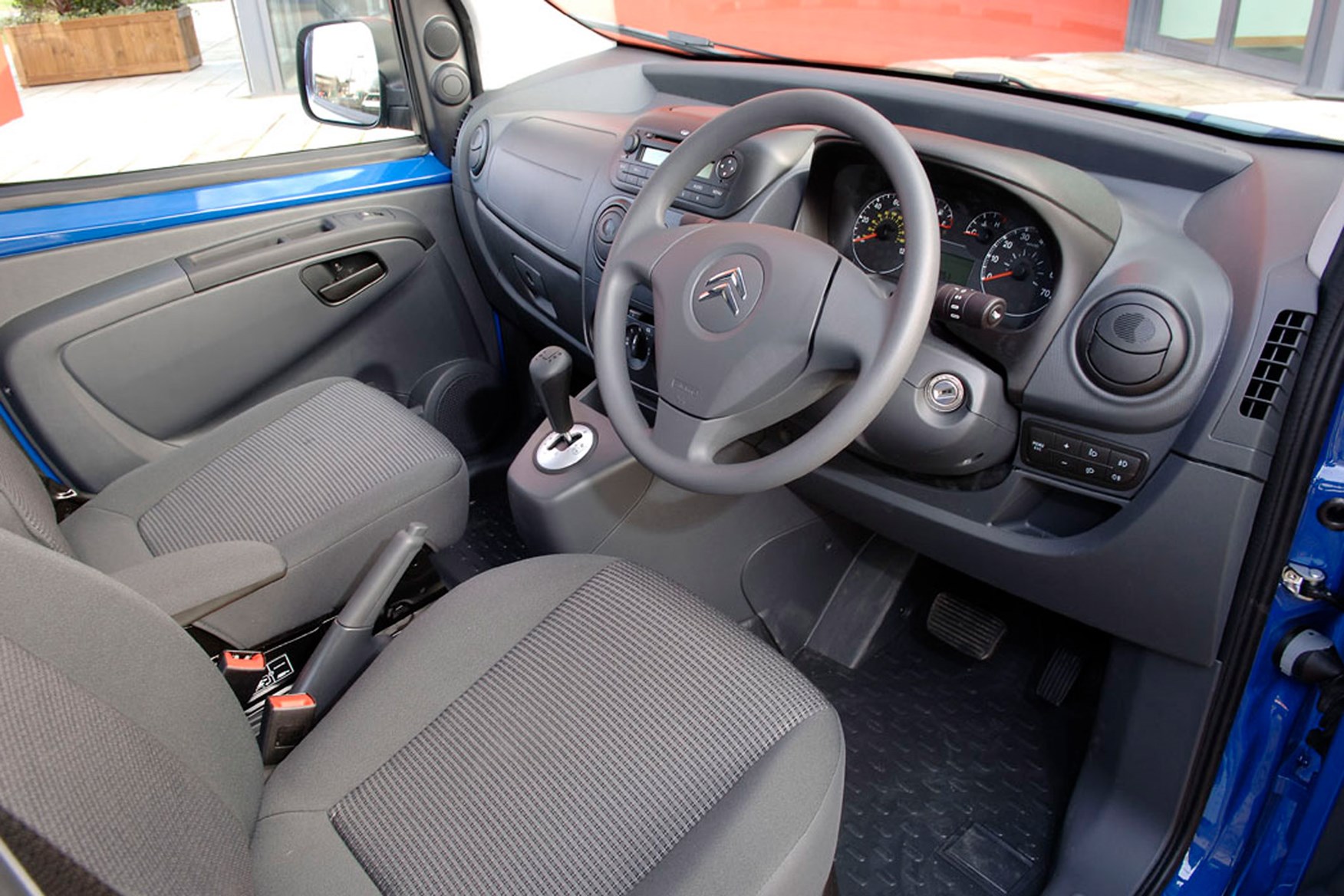 Sometimes also known as the EGS transmission (Fiat calls it Dualogic), rather than being a conventional torque-convertor automatic, this is an electronically operated five-speed manual gearbox.
This means there's no clutch pedal and it will change gears for you – but it will do so slowly, hesitantly and often not very smoothly.
Best avoided unless you absolutely must have a Nemo without a manual gearlever.
Spacious enough inside with useful storage
Extenso folding passenger seat and bulkhead worth seeking out
Watch out for worn seats and controls
The Nemo's interior is snug but not cramped for most drivers up to around six feet tall. The cab design is neat but definitely feels cheap in places, with lots of hard, scratchy plastics. Exposed metal on the doors is also a clue that this was always intended to be an inexpensive experience.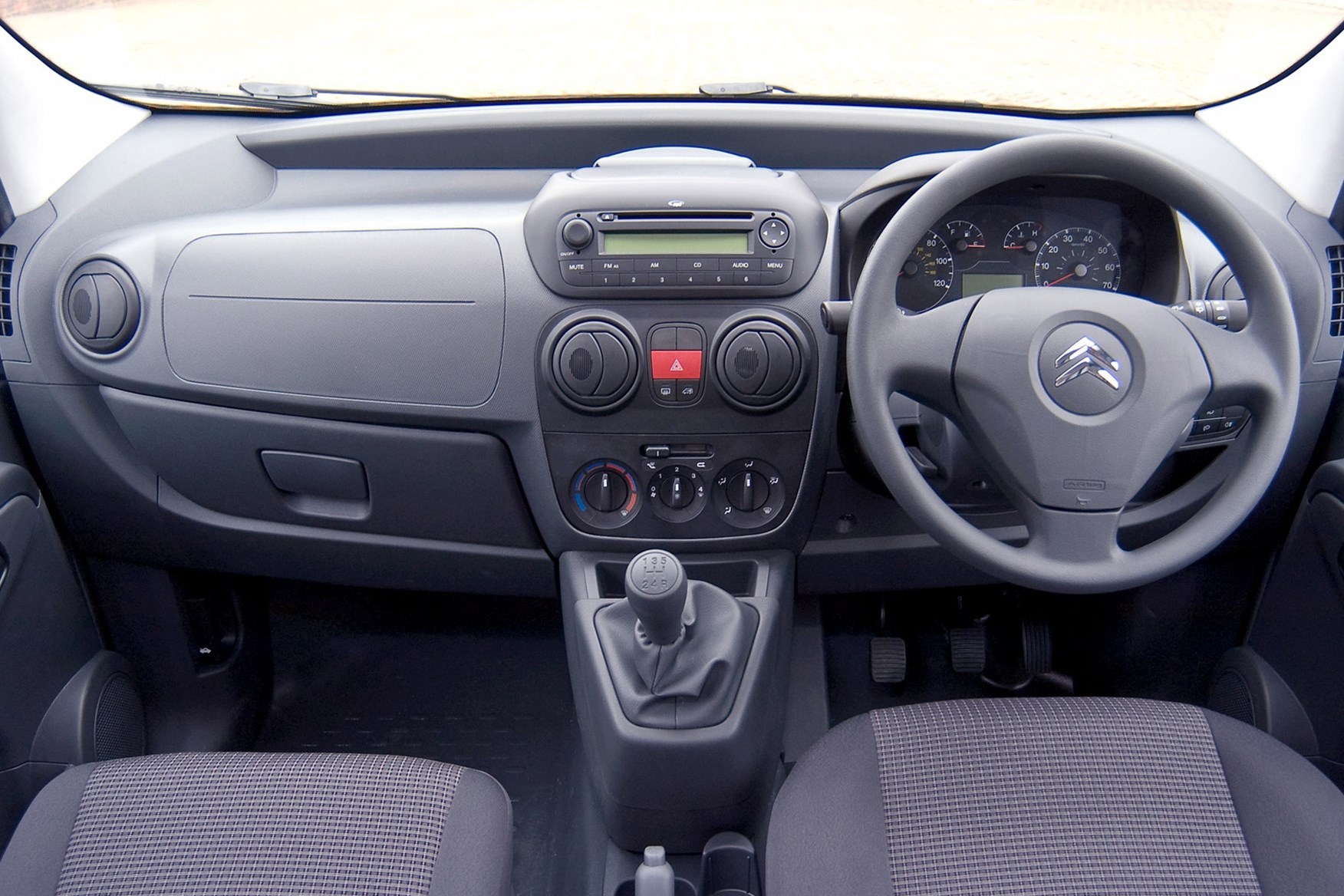 It should have proved reasonably robust, but that will depend a great deal on how well the previous owners have treated the van. High-mileage examples will likely have worn-out seats and shiny areas where hands have regularly touched them.
For a small space, there is a good amount of storage. This includes a proper glovebox (not always on the basic X versions) and a shelf area on the top of the dashboard, though any items stored here will slide around and reflect in the windscreen.
Citroen Nemo driving position
With a height-adjustable driver's seat plus a steering wheel that has reach and rake adjustment available, getting comfortable in the Nemo shouldn't be too difficult (again, watch out for this stuff not being fitted on entry-level models).
The gear lever is mounted high, too, bringing it close to the steering wheel for ease of use.
Where the Extenso passenger seat is fitted, this folds flat in order to allow longer items to be carried – with a mid-way position that's intended to make it double as a table (see images of this in the gallery above).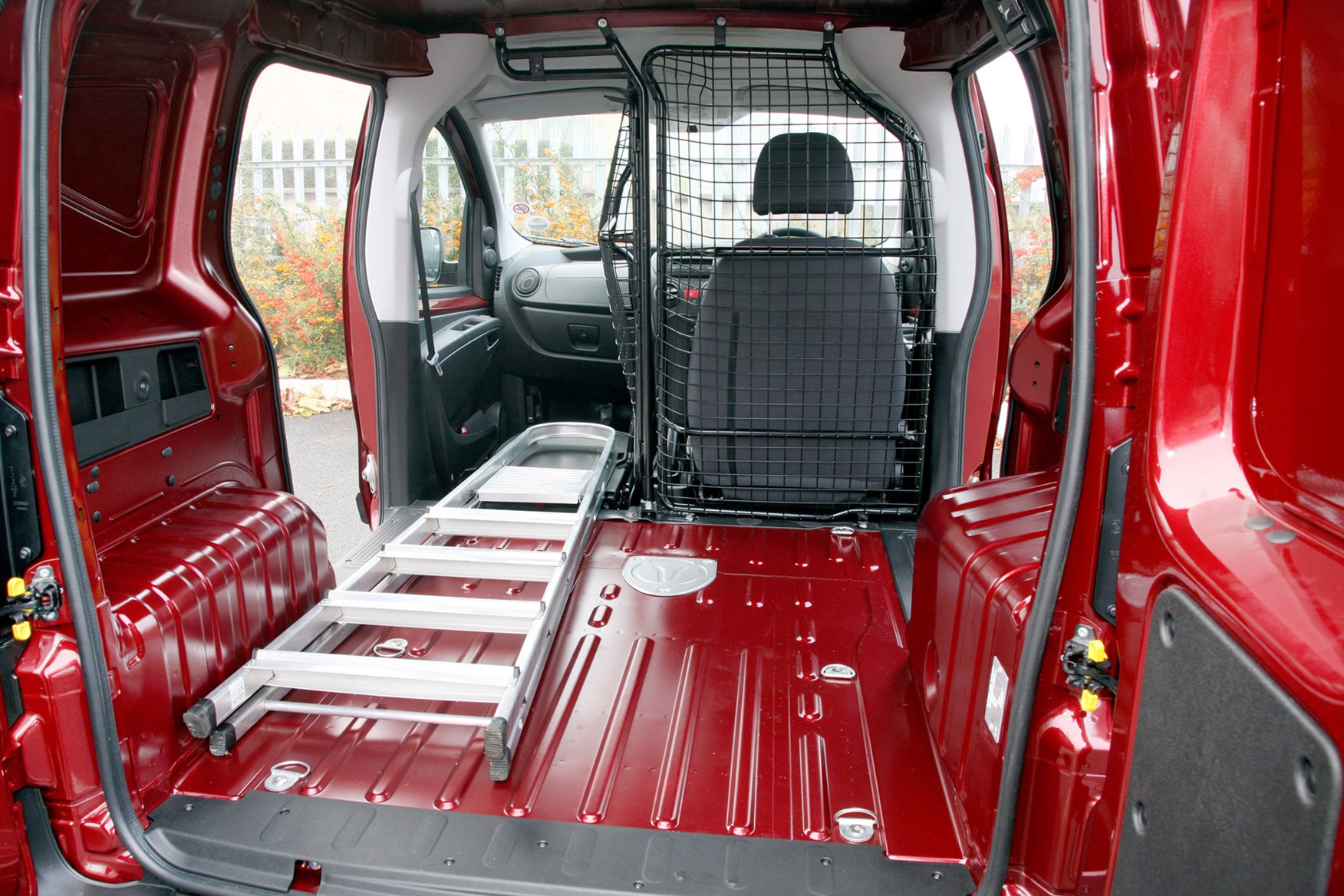 This usually combined with a ladder-frame bulkhead behind the driver only. But it was also possible to get a (safer) full-width metal mesh bulkhead that hinges in the middle so that the driver is still afforded some protection when using the full length of the van.
If fitted, check the mechanism for this works smoothly and that it locks into both positions correctly.
Diesels can do 60mpg
Two-year service intervals
Only the last models are Euro 6 compliant
Now only available secondhand, you can pick up a working used Citroen Nemo for as little as £1,500 – though we'd certainly recommend spending a little more if you can.
The earliest 1.4-litre diesels are only Euro 4 emissions compliant, and many 1.3-litre diesels are Euro 5 – leaving only the later 1.3-litre HDi 80 models available for use in the London Ultra-Low Emissions Zone (ULEZ) without charge, as these are the only Euro 6 (EU 6) diesel versions of the Nemo.
You'll need around £7,000 to get a reasonable example of one of these.
>> Get an insurance quote on a Citroen Nemo van from mustard.co.uk
Citroen Nemo tax
Some car versions of the Nemo cost just £30 in road tax when they were new, but this was not the case for the van versions, which have always been subject to van tax rates.
You can find full details of the latest van tax costs in our guide.
Citroen Nemo mpg
The petrol models are the least fuel efficient, with an official claimed figure of 44.1mpg. Expect to get much less than this in real life if you carry plenty of payload, as you'll have to work the engine hard. But in petrol van terms these are still cheap to run.
Diesel models all claim in excess of 60mpg in the official figures – it varies slightly with year and transmission type, but any of these should do you proud when it comes to fuel economy. Driven with some sympathy, we'd fully expect a lightly loaded 1.3HDi Nemo to actually be capable of 60mpg.
Some 1.3-litre diesels are fitted with stop-start technology. This will save fuel – if it still works. Being a relatively early example of this technology, restarts can be sudden and jerky.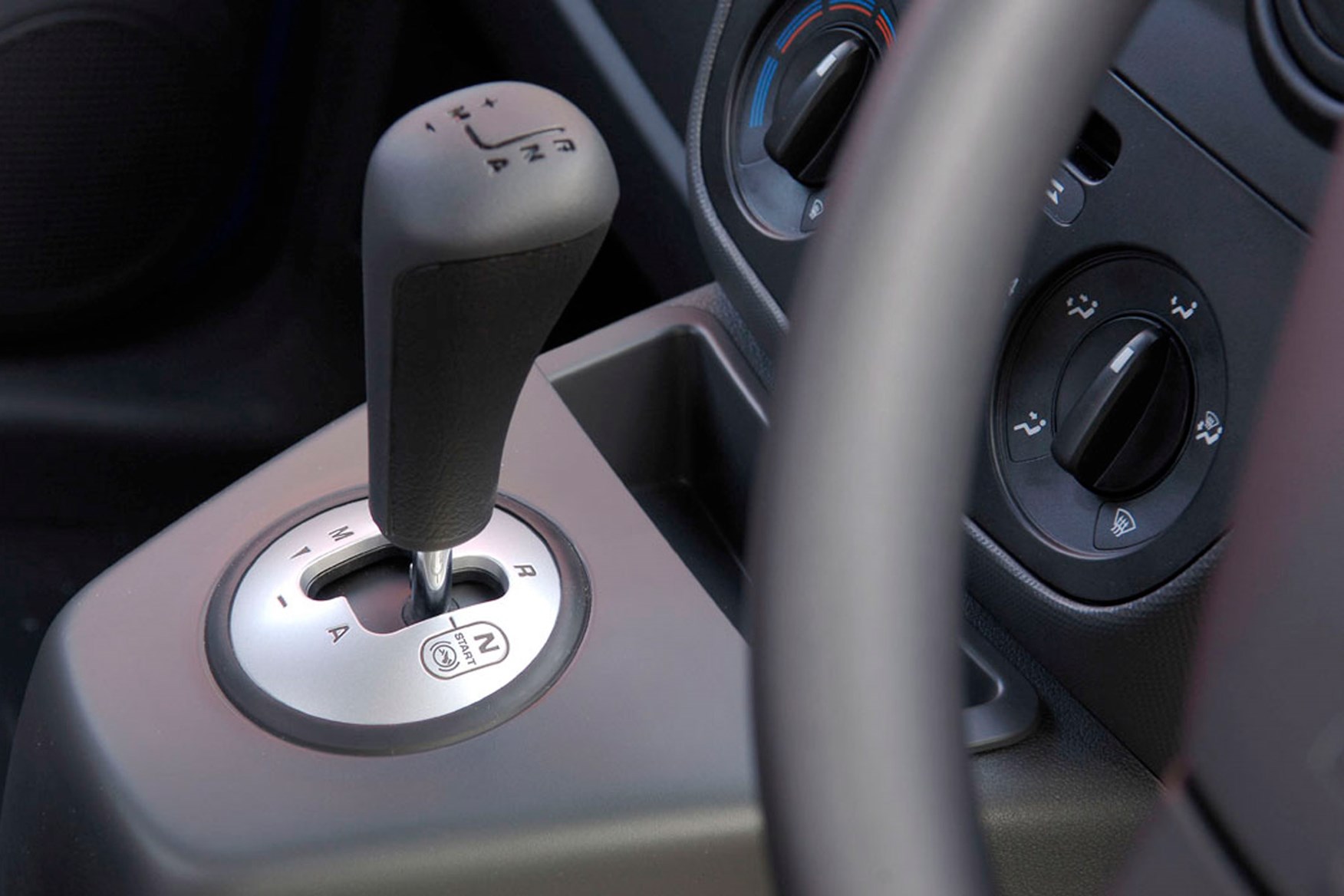 In theory, the most economical Nemo models are those fitted with the electronically controlled SensoDrive gearbox. But even if this proves to be true on the road, there will only be a few mpg in it, and we're certain it won't be worth the additional aggravation.
Finally, Citroen did offer an 'approved' LPG conversion for the Nemo, which could cut your fuel bills if you can find one, at the expense of a little performance.
Citroen Nemo service intervals
Another in theory here – the Nemo was originally intended to achieve 20,000-mile / two-year service intervals.
If it were us, we'd aim to get the oil changed at least once a year on an older van like this, just to minimise wear on those critical engine components. Regular servicing visits can also help spot potential problems before they develop into serious ones, too.
The RAC lists some typical Citroen Nemo parts prices.
Citroen Nemo standard equipment
Citroen sold the Nemo in three trim levels: X, LX and Enterprise.
Availability and standard kit naturally changed over the model's lifespan, but things to think about on the basic X model include the lack of sliding side doors.
All versions of the Nemo were fitted with a CD player, power-assisted steering and height-adjustable seatbelts, however; later in life, the Extenso passenger seat was fitted as standard in the X, too.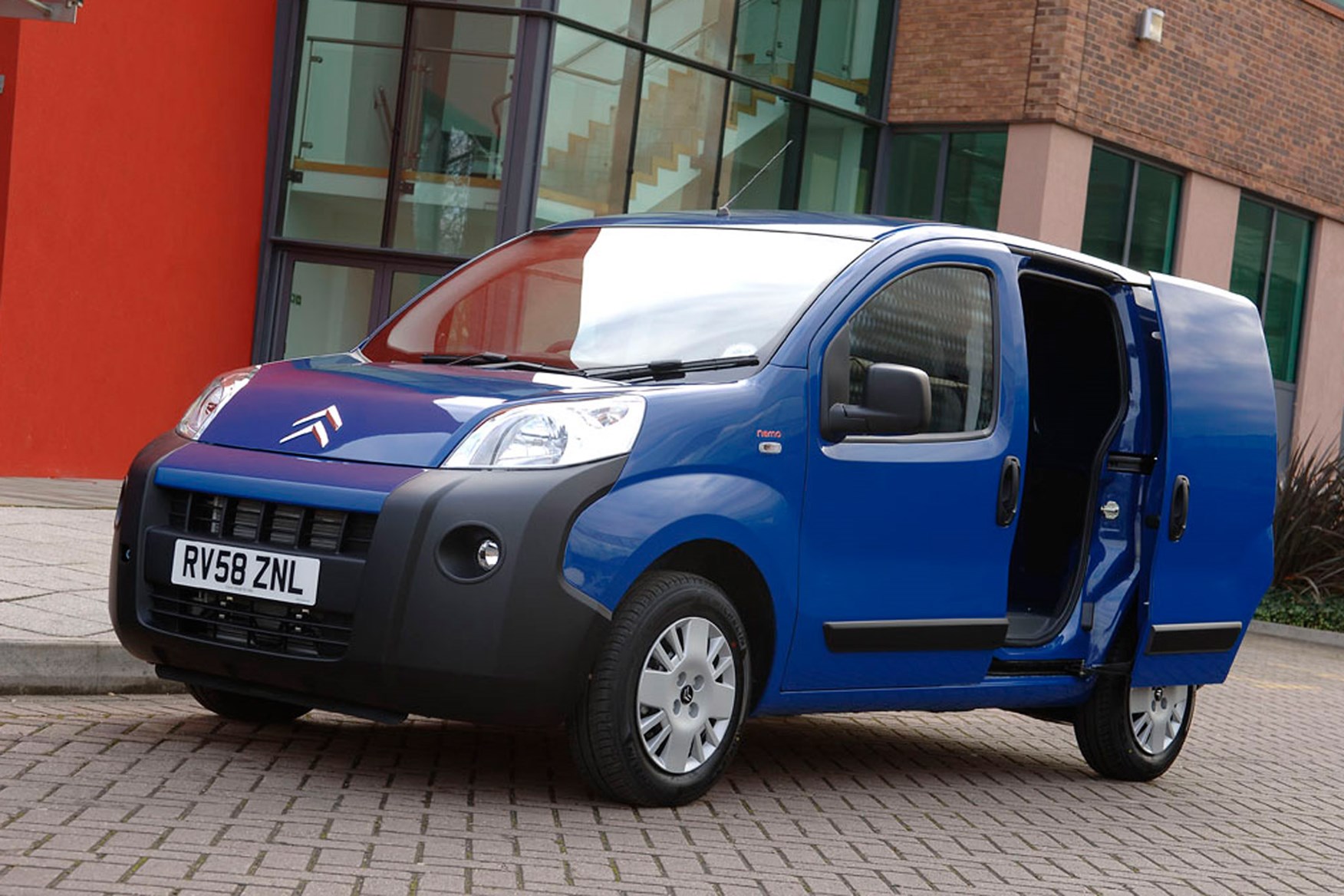 LX models gained a sliding side door on the passenger side (a second sliding door was optional), remote central locking and deadlocks, and luxuries such as electric door mirrors and height-adjustable driver's seat.
Only Enterprise comes with air-conditioning as standard (check it works), with other highlights including rear parking-sensors and Bluetooth.
Potentially interesting options to look out for include the 'all-road' pack, which added slightly raised suspension, larger wheels and additional body cladding. Making the Nemo more suited for use on rugged work sites.
The Grip Control option available from 2015 was an extension of this that added clever traction control for slippery surfaces.
Some common Citroen Nemo issues to watch out for
Other things to check when buying used
Official recalls should be dealt with by now
As with any older van, reliability will become an increasing concern as time goes by for the Citroen Nemo. While they are based on proven components that are used in a large number of vehicles, and real horror stories are rare, there are now some common problems beginning to emerge.
Citroen Nemo common problems
Listen out for unusual noises on the test drive. Failure of the front suspension top mount bearings is one of the most frequent Nemo complaints, and any example that's done a reasonably amount of miles is likely to have some wear in this area. It shouldn't cost a huge amount to put right, but check the paperwork to see if there's any evidence these have been replaced already.
Engine noises should also be carefully considered. These vans have timing chains that should last 10 years, but listen for rattles and again check the service history of early models to see if the work has been done. A loud clunk, when stopping or changing gear, is more likely to be worn out engine mounts.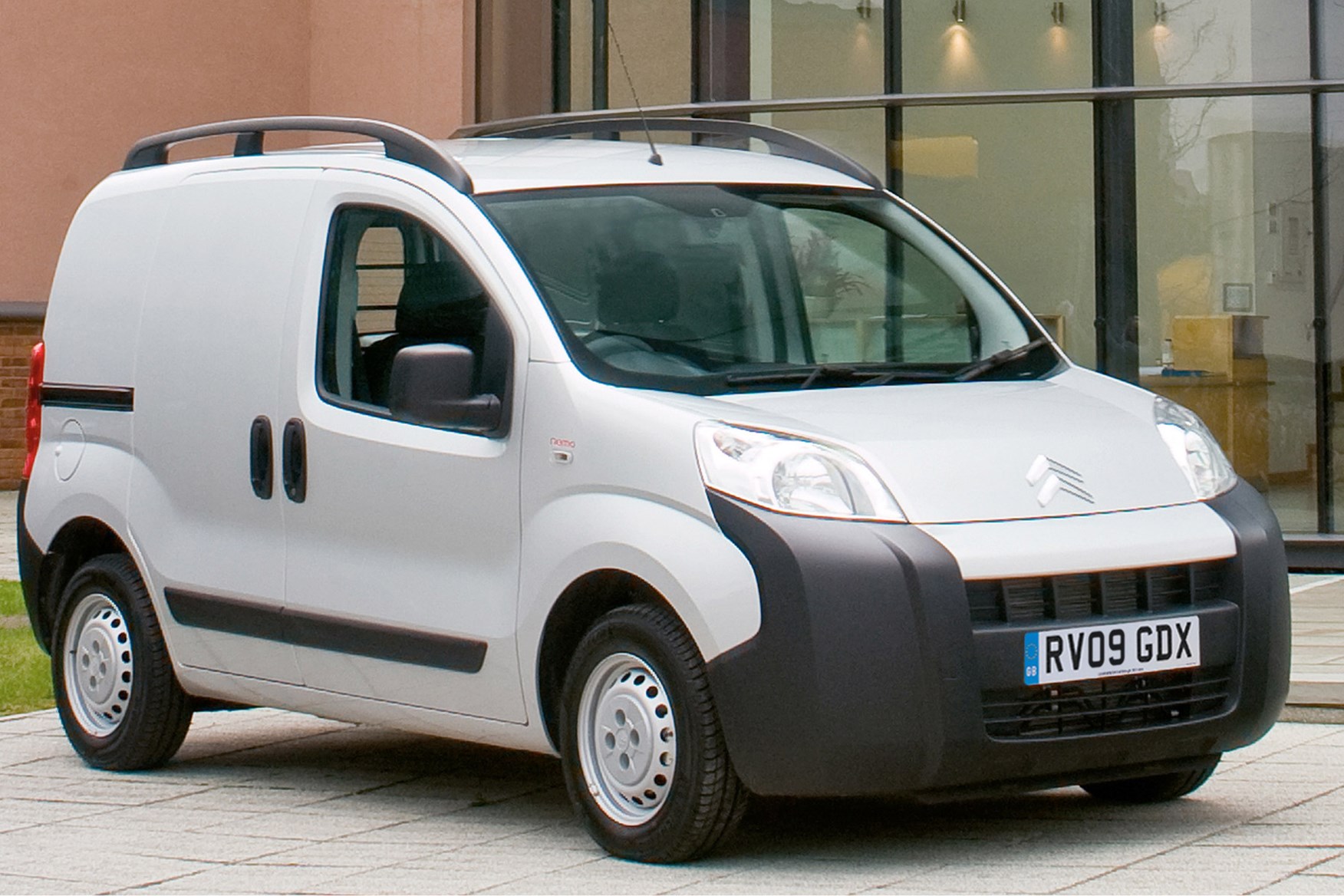 Turbo and seal failures aren't unheard of, either, so try and drive a few examples to gauge what the performance should be like before taking the plunge, and look for excessive smoke from the exhaust. In the absolute worst-case scenario, there are plenty of firms offering good prices on replacement engines, but that's an expense you should probably try and avoid on a newly purchased used van.
There have been complaints about vibrations from the brakes and steering – the brakes should be a straightforward replacement job, while the steering could be anything from a simple connector issue to a failure of the power-assisted rack or the motor/pump that drives it.
Particularly nasty gear-shifting from the SensoDrive semi-automatic gearbox could be down to a failing actuator. But frankly these transmissions were pretty poor when new, so it might be hard to tell.
Later 1.3-litre diesels have particulate filters for cleaner emissions. These can clog and need replacing, especially if the van has mostly been used for short journeys – as is likely with a vehicle of this size.
Check everything works
Other points to consider include making sure everything works properly, including the air-conditioning where fitted, and checking that the amount of wear and tear on the interior matches up with the claimed mileage – you should expect older vans to have worn seats and interior plastics.
You can do an MOT history check to make sure the mileage tallies there as well. This will also give you an idea of how well the Nemo you're looking at has been maintained over time. Lots of failures and advisories – especially ones that reappear every year – are a sign of a less than careful owner.
Any van that's been used properly will likely have a few dings and scrapes – including in the load area. Consider how much of this you're willing to accept for the money you're prepared to pay.
And don't forget you can get a free valuation of any van via the Parkers van valuation tool.
Official recalls
The Nemo has been subject to a few official safety recalls, including two related to issues that could cause engine failure, a more persistent one dealing with potential cracks to the rear crossmember, and another resulting from gearbox issues.
All of these occurred quite early in the Nemo's life, so it's likely these problems have either been rectified or caused any issues they were going to several years ago.
ESC only standard from mid-2014
Watch a Nemo Multispace roll-over on video
Not every model got an immobiliser, none got an alarm
The only standard-fit safety items on all Citroen Nemo vans are ABS and a driver's airbag. Electronic stability control (ESC) was available, but it only became standard in mid-2014 – so the vast majority of Nemos won't have this important safety technology fitted.
To find out why this is important, watch the 2010 video below from consumer organisation Which?, and see a Nemo Multispace people carrier roll over during an 'elk test' evasive driving manoeuvre.
Also note that solid bulkheads were only optional, and that a lot of Nemos ladder frame items behind the driver only.
As for security, the entry-level Nemo X model wasn't even fitted with remote locking or an immobiliser – both of which are only standard from LX specification and above.
No Nemo came with a standard-fit alarm, and the factory-fitted optional alarm was only available on models fitted with glazed rear doors.
Check out our van security guide for some aftermarket solutions to making your van more secure.
Which Citroën Nemo (08-17) is best for me?
Our advice for the best version of the Citroen Nemo is to go for a 1.3-litre turbodiesel – ideally the later HDI 80 model with Euro 6 compliance if you can afford it.
Not are these the newest models, and thus likely to have the least wear and tear, the Euro 6 certification places them in least likely danger of being banned from city centres soon – something that's a real possibility for older diesels as more and more Clean Air Zones (CAZ) and Ultra-Low Emissions Zones (ULEZ) are introduced.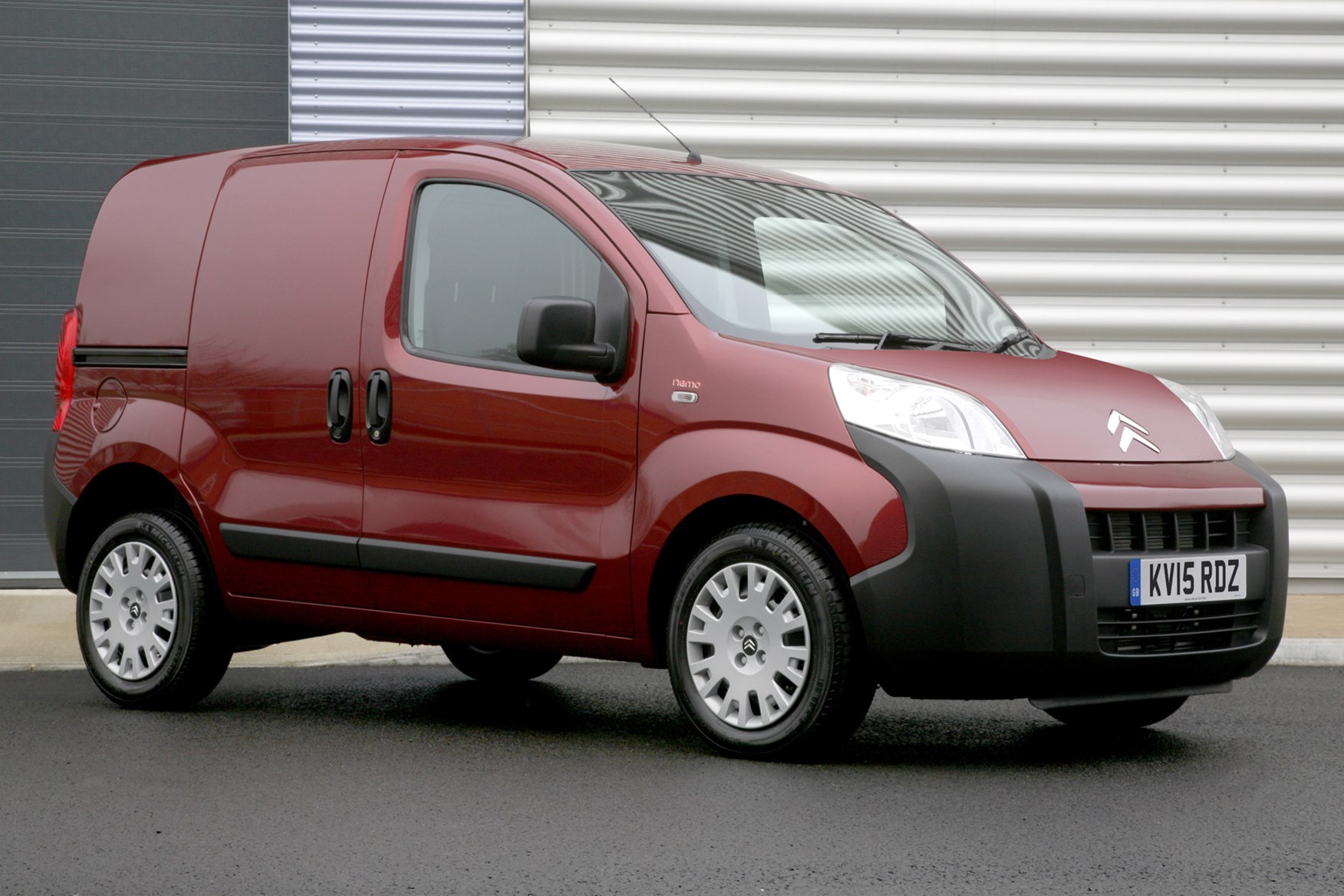 Spec-wise, we'd suggest going for an LX or Enterprise – not least because the X doesn't have a sliding side door, nor an immobiliser.
We'd also consider electronic stability control an essential item these days, though again you'll need to buy a later Nemo to guarantee this being fitted.
Also read:
>> Citroen Nemo dimensions, payload and towing capacity information
>> The best small vans you can buy new in the UK
>> Our Ford Transit Courier review