View all Volvo S60 reviews


Volvo S60
Review
Current Model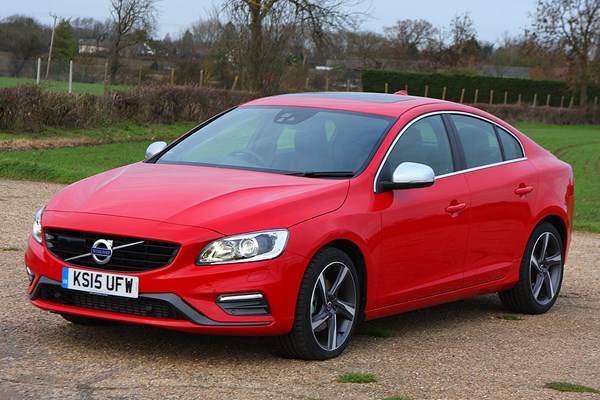 PROS
Stylish, well-made, packs pioneering safety equipment
CONS
Not the best to drive in its class, others are cheaper to run
PROS
Stylish, well-made, packs pioneering safety equipment
CONS
Not the best to drive in its class, others are cheaper to run
Verdict
The previous Volvo S60 came close, but not close enough to unseating, or even unsettling the German's dominance of the small exec class. This time could be very different.
The new small S60 has style, an innovative well-made interior, pioneering pedestrian-in-the-road sensing safety equipment and a new range of five-cylinder engines.
Even braver, the Swedish firm claims its S60 is the sportiest car it has ever made. Read on to find out if BMW should be scared.
Packed with safety kit
Volvo's reputation for building safe cars is undoubtedly in capable hands with the S60.
Here is a car packed with safety kit that includes ESP, plenty of airbags and Volvo's latest safety innovations City Safety and Pedestrian Protect.
City Safety is standard on all S60 models and works by detecting an impending accident and whether or not the driver seems likely to react to the danger. If not, the system takes over and performs and emergency stop that will bring the car to a safe halt at speeds of up to 20mph. At higher speeds, the system will help lessen the damage caused in a collision.
An option for the S60 is Volvo's Pedestrian Protect that uses a radar to spot pedestrians and if the car is likely to come into contact with them. Again, if the system thinks the driver is not reacting, it applies the brakes for an emergency stop at up to 21mph.
The Parkers Verdict
The Volvo S60 is in a market place crowded with talented machinery and it does not quite have the driving aptitude to stand out, even if it is very safe.
While the S60 is good to drive in isolation, it is not a patch on the BMW 3 Series for driving fun and nor is it as comfortable as a Mercedes C-Class.
Still, the S60 goes round corners gamely and with good agility. It's a shame, though, the steering doesn't offer more feel and Volvo's optional three settings for the steering feel simply detract from the driving experience.
So is it good enough to beat its rivals? Read the full Volvo S60 review to find out.