Audi A3 1.6 TDI: first drive
'Green' A3 starts at £18,315
New 1.6-litre diesel engine replaces 1.9
68.9mpg and £20 per year road tax
Economy is the name of the game with Audi's latest A3 derivative yet the range itself has always sat in the upper end of the market: it's almost a contradiction - a premium car with low running costs.
So is that an uncomfortable marriage?
Not really. The decision to replace the outgoing 1.9-litre diesel engine with a 1.6-litre unit with lower emissions and better fuel economy has proved most welcome.
It's rather noisy though and the long-geared five-speed gearbox does give you the feeling that you're working the engine very hard even when you're driving normally.
Yes, it is a bit rough and ready but it's still a very easy car to drive. It's nice inside too: the cabin is a paragon of sensible design where everything is accessible and of high quality.
The TDI also features a stop/start system that turns the engine off when the car is stationary. This has helped to cut 5g/km of CO2 emissions plus there's an 'energy recuperation' system that recycles energy lost during braking, relieving strain on the alternator and saving 3% more fuel.
Starting at £18,315, the Audi is £185 more expensive than its direct rival the VW Golf BlueMotion - which also uses a 1.6-litre turbodiesel engine. The Golf claims 74.3mpg compared with the A3's 68.9mpg.
The Audi sits in the lowest 13% BIK band, meaning you'll pay £39.67 per month in company car tax if you're in the lower tax bracket, and £79.37 if you're in the higher tax bracket.
So which one should you choose? Residual values will be stronger with the marginally quicker Audi but the Golf will be cheaper to run. It is a close call.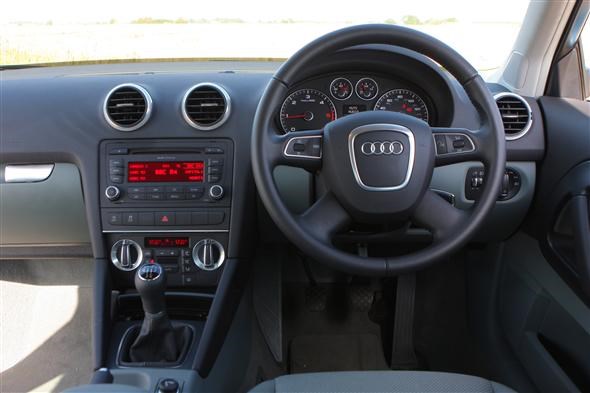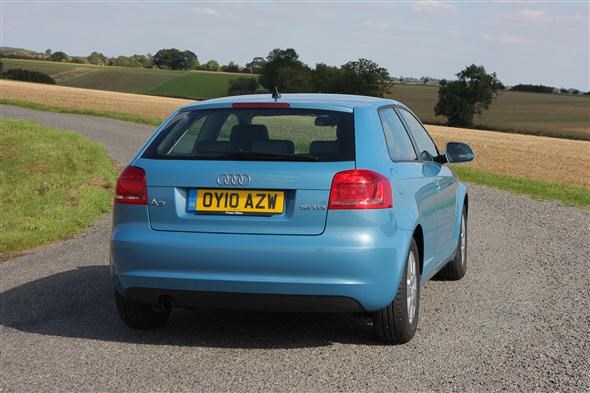 Also consider:
Great to drive, diesel engines are excellent and 'efficient dynamics' help with economy.
Low-emission BlueMotion model is extremely efficient, great build quality and refinement.
Great choice of engines, distinctive styling and low emission DRIVe model available.