Top 10 roads to avoid this summer
Roads you should steer clear of when commuting
Most are motorways connecting large cities
The summer means people head south
Now that the kids have broken up from school we should expect to see a little less rush hour traffic but at the weekend don't be surprised if you find yourself stuck in the broiling head as you become a victim of the weekend getaway jams on the UK's major roads. To avoid the frustrating congestion you need to be forearmed and forewarned.
Even the company car drivers 'in the know' may still find themselves caught out in the jams, so we've been working with live traffic mapping firm Trafficmaster to list the top 10 roads you might need to avoid as you make you way to your chosen destinations.
You can click each image to see the route in more detail using Google Maps.
1.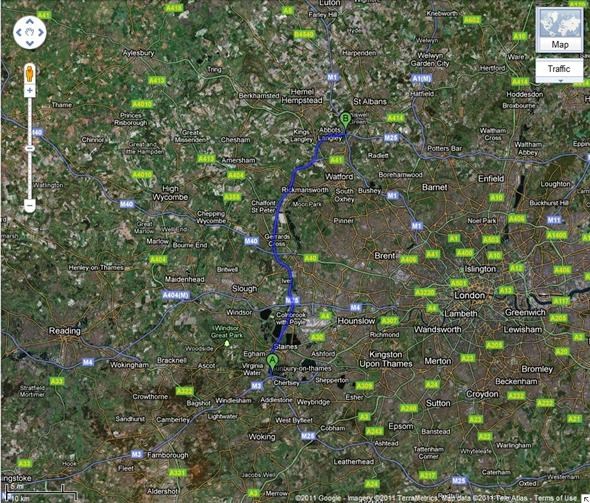 Road: M25
Where: western section
Why it's bad: The western section of the M25 tops our list as not only is it the busiest section of road in the country but over the last few years has been subject to a series of widening projects meaning contraflow and 50mph speed limits enforced by average speed cameras.
2.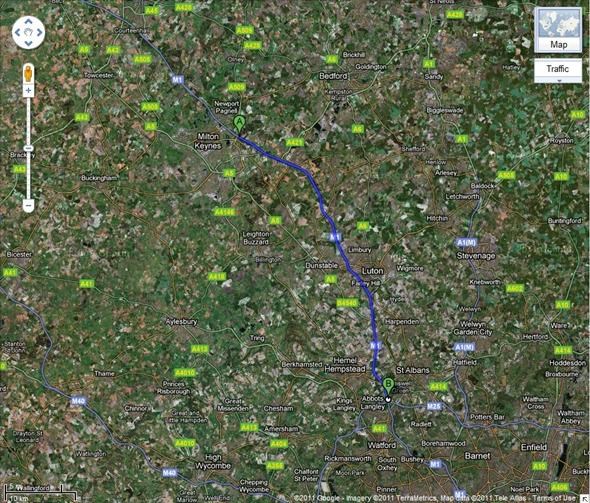 Road: M1
Where: between M25 and Milton Keynes
Why it's bad: As well as being a major arterial route up the centre of the country, the M1 is a hugely popular commuter route between London and Milton Keynes. The problems on this stretch of road are so bad that plans have been announced for a £623m widening to four lanes on this stretch of the motorway.
3.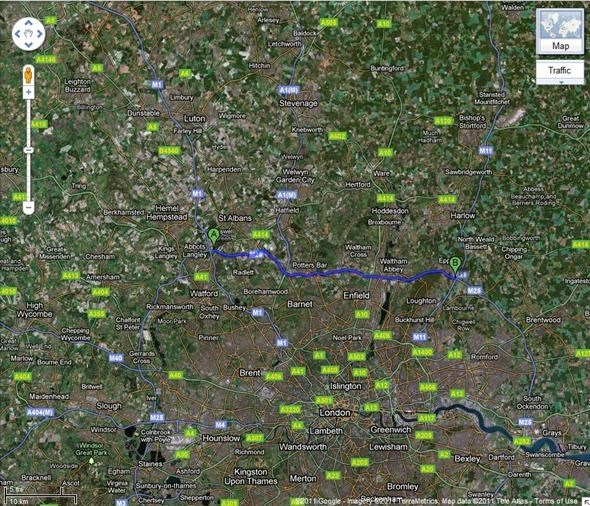 Road: M25
Where: northern section
Why it's bad: Another busy section of the M25, this part of the road around London is also subject to a widening scheme scheduled for completion in 2012. It won't stop there though - there's another couple of projects planned after that, with work not expected to finish until 2016.
4.
Road: M6
Where: between M6 toll and south Lancashire
Why it's bad: another arterial route, the M6 regularly sees some of the worst traffic in the UK. The M6 Toll road has made navigating past Birmingham a lot easier but there are still major issues further up the road.
5.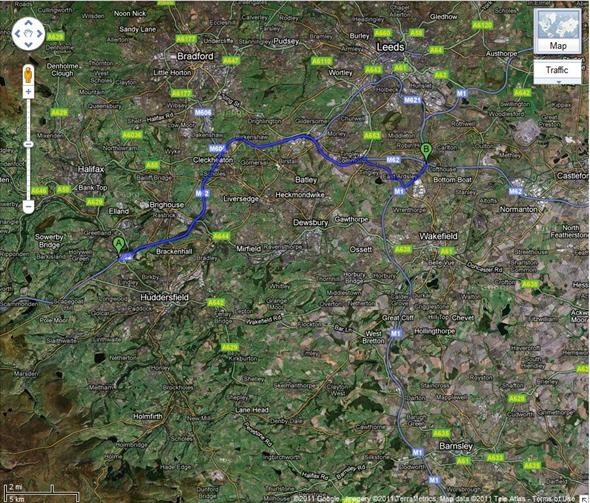 Road: M62
Where: between Huddersfield and Leeds
Why it's bad: On of the worst roads in Britain, this particular section of the M62 is notorious as one of the most congested roads in Britain. Junction 27 is especially bad, and regularly slows to gridlock during rush hour times.
6.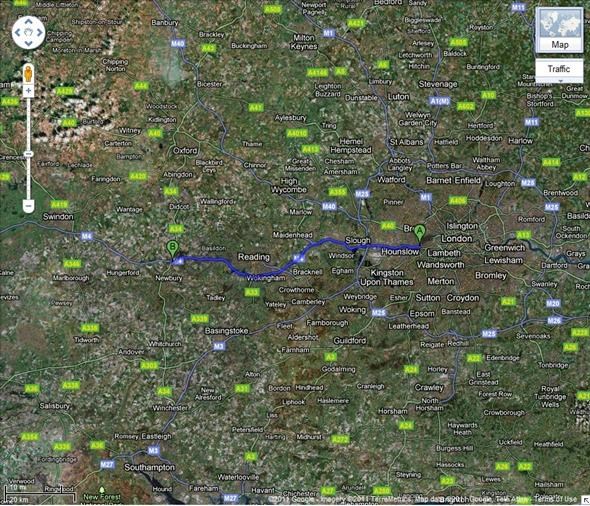 Road: M4
Where: between London and Newbury
What it's bad: Not only is the M4 the major route out from central London, past the seriously busy Heathrow Airport and then towards the west of the country and Wales, it also has a number of different speed limits of various sections of the route. The initial part of the road between London and Newbury has two - a 40mph section in London and a 60mph one by Heathrow.
7.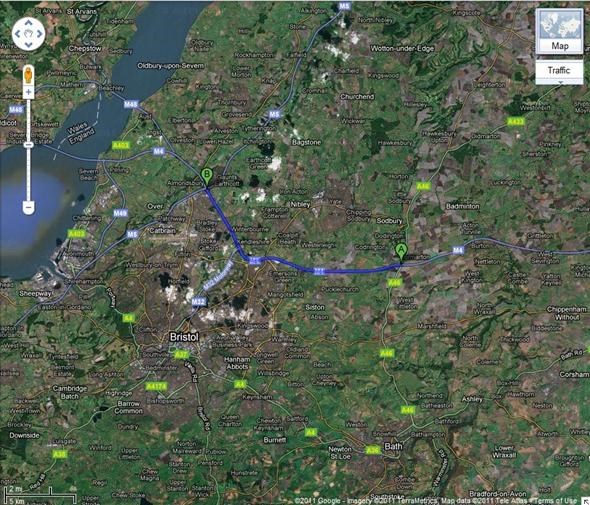 Road: M4
Where: between junction 18 and M5
What it's bad: The interchange between M4 and M5 motorways is a major interchange, and one of only three 'stack' interchanges in the UK where several levels are stacked upon one another. It joins traffic coming from London with that coming from Birmingham, so a vast populous use this stretch of motorway.
8.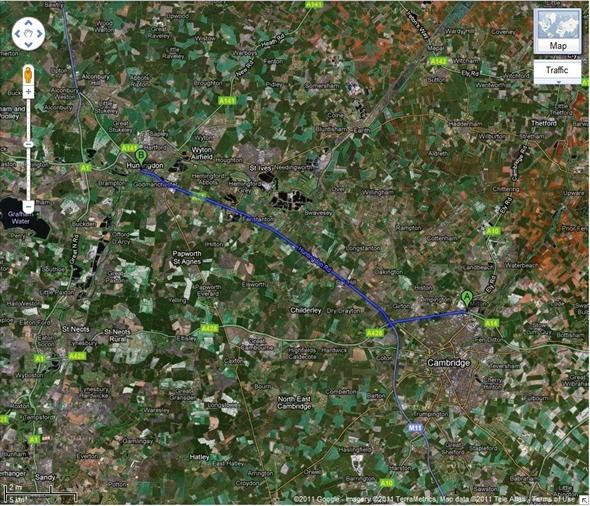 Road: A14
Where: between Cambridge and Huntingdon
What it's bad: One of the most notorious roads in the UK, the A14 has been the site of several terrible accidents. In an effort to reduce casualties on this road a massive section is covered by SPECS average speed cameras, enforcing a 70mph top speed and causing traffic to bunch up around trucks travelling at their maximum of 55mph.
9.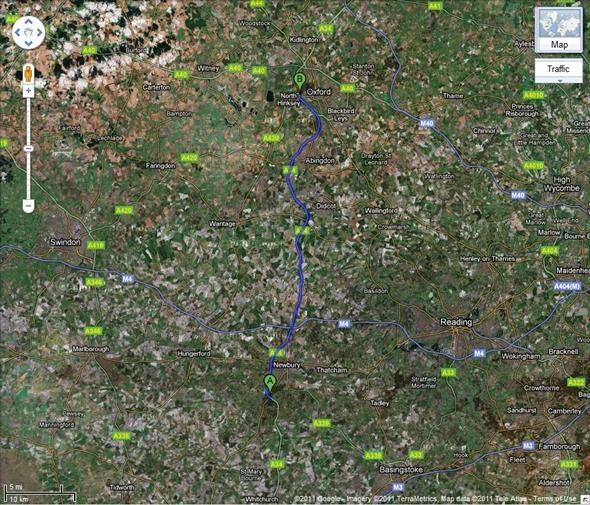 Road: A34
Where: between Oxford and Newbury
Why it's bad: Although the Newbury by-pass was opened in 1998, the section of road following it - the stretch leading to Oxford - has proven a major bottleneck. A significant amount of heavy goods traffic uses this section of road, and because it has many hills with just two lanes of traffic, congestion often builds up there.
10.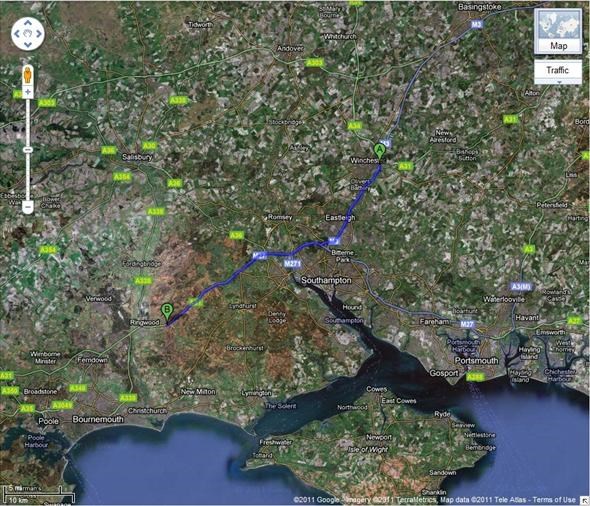 Road: M3/M27/A31
Where: between Winchester and A31
Why it's bad: Leading down from London, the M3 feeding into the M27 and then through the New Forest on the A31 is an extremely popular route for holidaymakers heading south. In summer there are often significant delays on this stretch of road, which has no hard shoulder through the New Forest sections.