Renault Master electric van review (2022)
Large and versatile electric van from Renault
PROS
Available in a huge range of variants
Panel van payload nearly up to 1.5-tonnes
Easy and simple to drive
Cheap to run
Well equipped
CONS
Expensive to buy
Driving range limits use and appeal
Poor for safety kit
Steering wheel not reach-adjustable
Surprisingly noisy inside
Summary
When the Renault Master ZE electric van arrived in 2018, the Renault Kangoo ZE finally gained a big – really big – brother. Out went the Master's conventional diesel engine power, in came an electric motor and a battery pack, giving the Master ZE zero emissions in motion and your business a super-clean image.
An update in 2020 brought more payload and more variants, making it even more practical, and we're expecting another in 2022 that will increase the driving range. In the meantime, Renault has changed the electric Master's name - it's now called the Renault Master E-Tech, but remains otherwise exactly as it was before.

But how useful is a large electric van, really? Like all e-vans, the electric Master has its limitations but also its advantages, too.
Renault Master ZE 2020 update
Renault has added new chassis cab variants to the 2020 Master ZE range, alongside the existing panel van and platform cab versions. This means this large Renault electric van is available for a wide range of conversions, including Low Loaders, tippers and Luton box vans.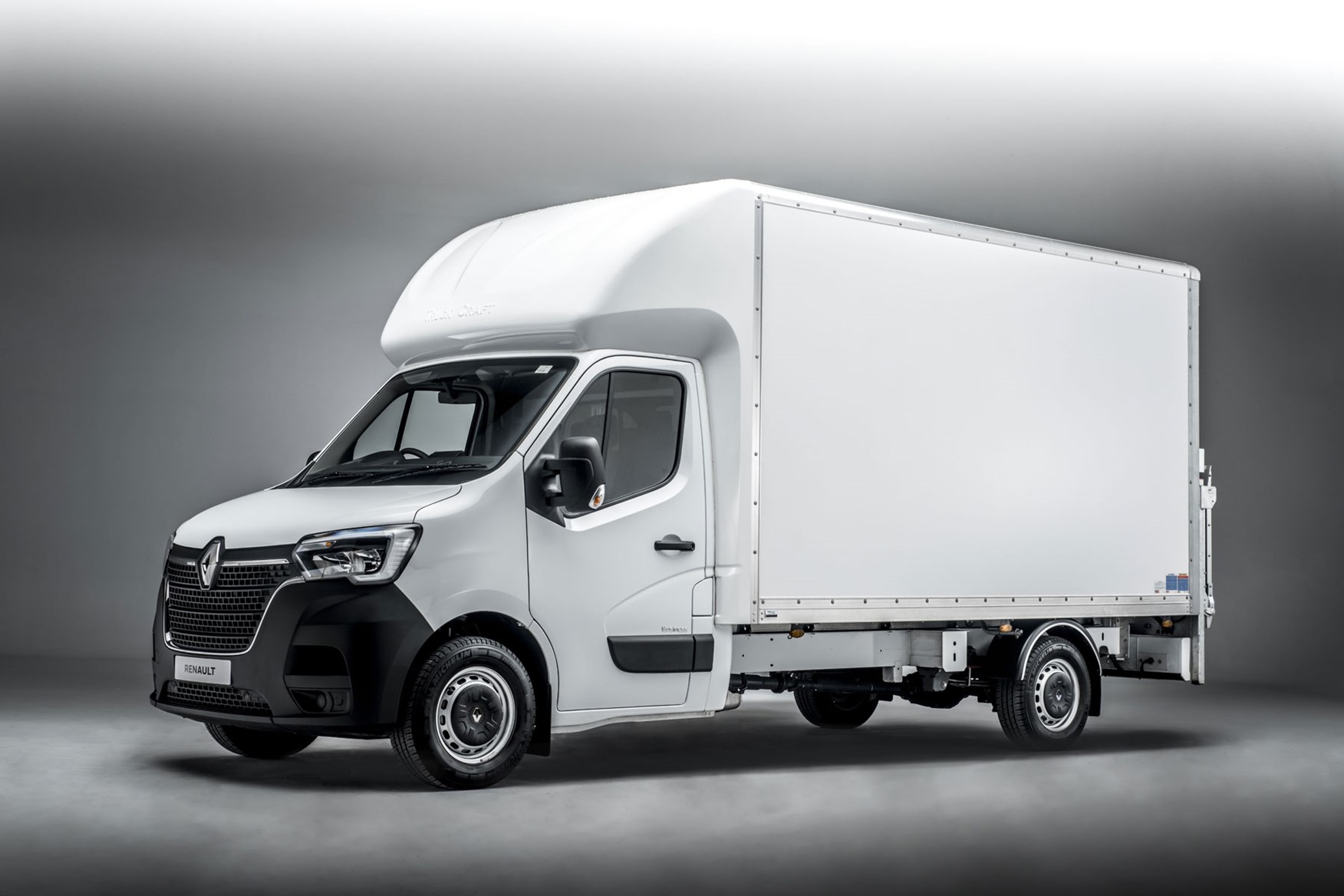 At the same time, Renault is adding a 3.5-tonne (3,500kg) gross vehicle weight (GVW) option in addition to the existing 3.1-tonne (3,100kg) models. This means a substantial jump in available payload - to the point that you can now order an all-electric Luton box van with a taillift that will carry over a tonne (1,000kg).
Facelift in 2019
As with the rest of the Master range, the ZE electric van was facelifted in 2019, gaining a new front end design and revised interior.
The new models are easily spotted thanks to their more upright grille and headlights with C-shaped daytime running lights (as per the box van above).
Why buy a Renault Master ZE?
Renault bills the Master ZE as a last mile delivery solution, ideal for the low and ultra-low emissions zones that are starting to appear in towns and cities throughout the UK.
Compared to small electric vans like the Kangoo ZE and Nissan e-NV200, the Master's primary advantages are obvious: as a much bigger van it can carry more, in terms of both payload and volume.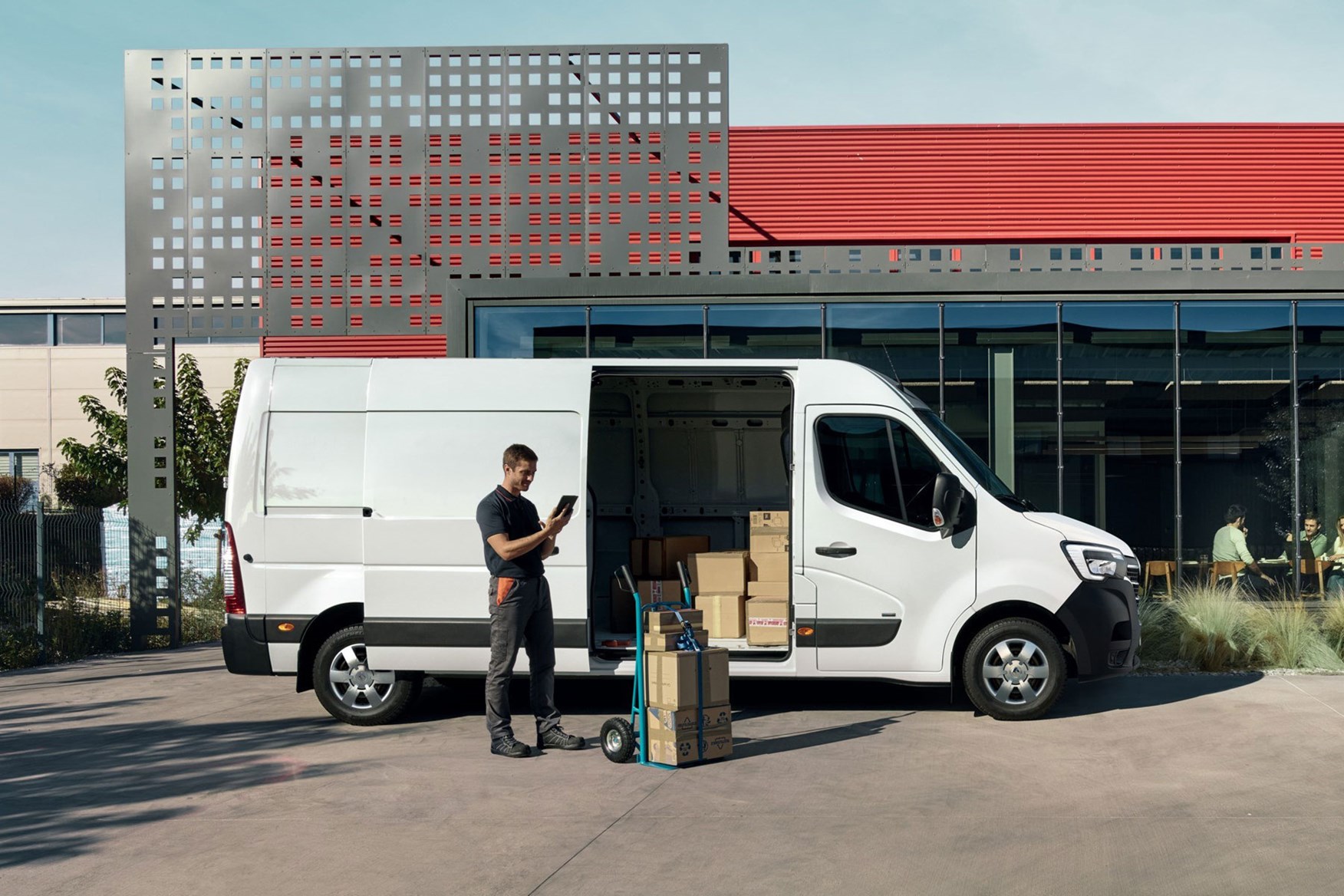 It comes not as a single variant but with a choice of three lengths and two heights – and that's in panel van form. There are also two platform cabsand, new for 2020, two chassis cab versions, enabling up to 20 cubic metres of load capacity in a box body.
In other words, you should be able to get one that suits your needs – unless your needs involve long journeys…
What's not so good about the Renault Master ZE?
Typical electric van issues, really. The distance you can drive before the batteries need recharging and the initial cost all compare rather negatively to a conventional diesel model.
How much can it carry?
Payload is limited on 3.1t models, but the newer 3.5t Master ZE can carry up to 1,490kg as a panel van, while the 3.5t platform cab offers 1,740kg before conversion.
The actual load area dimensions are unaffected by going electric, since the compact size of the batteries allows them to be stashed below the load floor.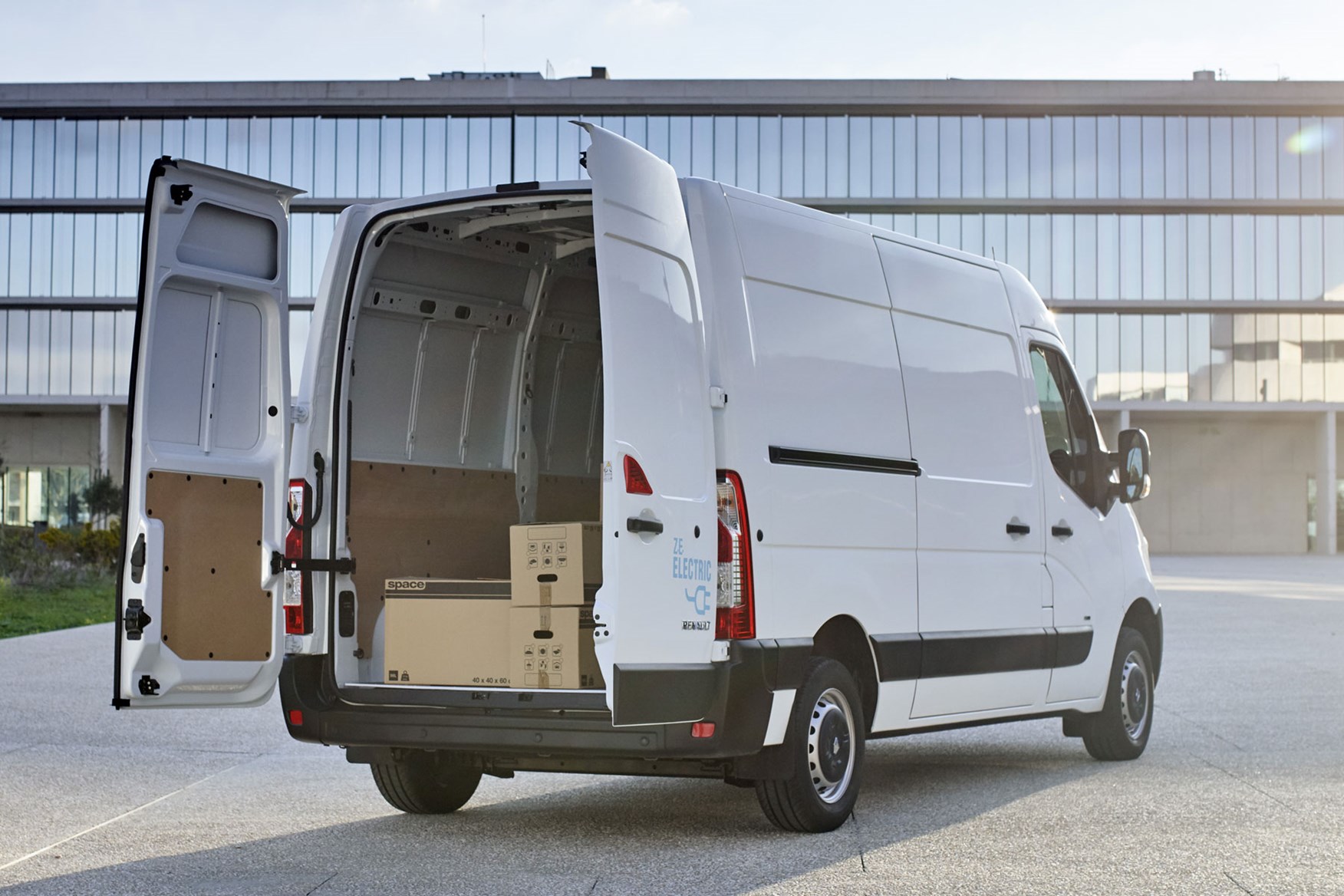 The ZE is based on the front-wheel drive Master platform, rather than the rear-wheel drive one, which brings a lower load floor for easy access to the back.
Complete dimensions info is available on our dedicated Renault Master ZE dimensions page, but suffice to say this gives even the standard ZE panel vans between 8.0 and 13.0 cubic metres of storage space.
What's the driving range of the electric Renault Master?
This is going to vary depending on what you're carrying, as well as when and where you're driving, but according to the official measures, the range is around 124 miles.
Everyone knows the official figures are a little wonky compared to real-life use, so Renault also provides a more accurate estimate based on actual driving data, which works out at 75 miles of driving range in summer, falling to 50 miles in winter.
This doesn't sound like a lot, but it does account for payload and poor driving conditions, and can be treated as a minimum rather than a maximum.
In our testing, we've seen that the Master ZE is certainly capable of exceeding these figures, if not comfortably then by enough to avoid terminal range anxiety. But you aren't going to want one a van like this for long-distance duties.
As such, we should be absolutely clear that the electric Master is only suitable for a very particular use type: where you can be sure it can carry out the journeys it needs to complete in a day on a single charge. Then it's simple – and cost-effective – enough to plug it in to recharge overnight.
But this still requires a suitable charging location, of course.
How long does it take to charge the electric Renault Master?
While this depends on the type of charger you've got access to, since Renault offers no DC rapid charging options at all for the Master ZE, it's still unrealistic to expect to get more than a single charge's worth of use out of it per day.
The very fastest charging time Renault quotes is six hours.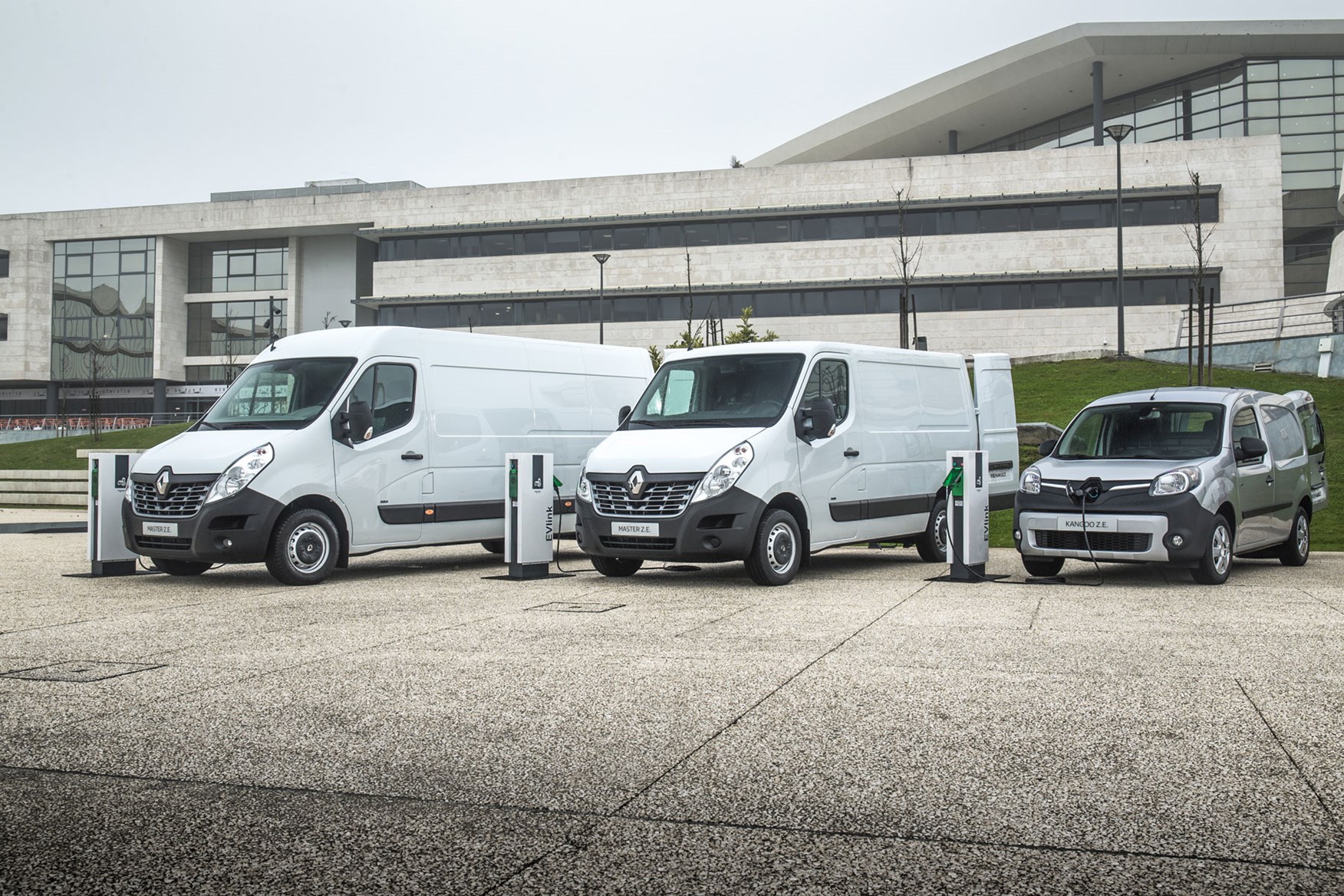 If you can only plug it into a regular domestic socket, that shoots up to 17 hours, while the more modest types of Wallbox charger require 12 hours. You'll need one of the newer 7kW Wallbox models to hit that six hour minimum.
Are there any rivals?
Yes - and there's an increasing number of them, with more on the way.
Those you can already buy include Mercedes-Benz eSprinter, Maxus eDeliver 9, Citroen e-Relay, Peugeot e-Boxer, Vauxhall Movano-e and Fiat E-Ducato.
And in 2022 the Ford E-Transit will really shake things up.
Many of these newer electric vans claim substantially greater driving range than the Renault, as well as offering great payload ratings and lots of variants.
---

Verdict: is the electric Renault Master any good?
The Master electric van provides an impressively broad range of options for buyers - especially now that gross vehicle weight can be increased to 3.5-tonnes. And Renault has a huge amount of electric van experience.
Ok, so the driving range isn't the greatest. But as long as you are able to use it appropriately, the electric Master provides a perfectly pleasant and functional zero-emissions large van experience.
The trouble is, many rivals now offer far greater capabilities. So the 2022 update can't come soon enough.
Skip to our full verdict on...
Easy and pleasant to drive with single-speed transmission
But more noise and vibration inside than you might expect
2020 version able to handle increased payload
What's the Renault Master ZE like to drive? Interesting, actually.
It very much has the feel of an existing van that's been converted to electric power, rather than a model that was designed with an e-variant in mind right from the start. As such, the new powertrain does seem to show up as many minor issues as it solves.
Surprisingly noisy inside
Electric vehicles are usually very refined. But we've found there is still quite a bit of vibration through the steering wheel of the Master ZE. What's more, although you no longer have the clatter of the diesel engine to cope with, its absence means you hear much more road and wind noise. So it's nowhere near as immediately relaxing and quiet as we were expecting.
Speaking of noise, like the Kangoo ZE, the Master electric van is equipped ZE Voice - a device that emits a sort spacecraft sound at low speeds to take all the fun out of trying to surprise pedestrians and cyclists.
Easy to handle
Like all Masters, the steering remains long-winded - you have to turn the wheel a lot to get from lock to lock. But then the front wheels themselves do also turn a long way, too, making this big van surprisingly manoeuvrable.
Once you're up and running, and acclimatised to the noise, the Master ZE becomes rather enjoyable. The handling is neat and tidy, there's not much bodyroll, and it feels very stable at speed. As an electric model with a single-speed transmission it doesn't have any gears to worry about - you simply select Drive or Reverse and go - taking all the pain out of traffic jams, too.
It's not the fastest thing in the world. The R75 electric motor is the same 57kW (77hp) unit used by the latest Kangoo ZE, and top speed in the Master is liimited to 62mph at best; activate the Eco mode to eke out the highest possible driving range this is restricted further to 50mph.
But for all that, it didn't have any trouble hauling a 400kg test weight. While the motor's 225Nm of torque might sound modest, the whole lot is delivered instantly so it only ever starts to feel laboured on particularly steep hills.
Regenerative braking
The regenerative braking effect of the motor means that every time you lift off the accelerator, the van slows noticeably.
Driven with careful observation of the road ahead, you'll find you rarely need to use the brakes; since this slowing down process converts momentum back into electricity, which goes back into the battery, being that bit more vigilant helps the van go further between charges as well.
Are there any differences for the 2020 version?
Renault has made some changes to drive system as part of the 2020 update - so although it offers the same 77hp and 225Nm as before, the way it deploys that torque is slightly more muscular.
It's this change that apparently allowed Renault to feel comfortable enough to increase the gross vehicle weight to 3,500kg, allowing the Master ZE to carry increased payload with no loss in performance.
Functional but uninspired interior
Nothing outlandish compared with the standard Master
Plenty of storage, gets the job done
Aside from the change in noise, there's not a vast amount of difference inside the Master ZE compared with a well-specified conventional Master diesel - although the electric version does get some bespoke instruments, so you can keep track of how many miles you've got left before the batteries run out.
The Master has been facelifted since the ZE was launched, so you will find the earliest versions aren't quite as nice inside as the latest ones (newer cab pictured below; older one in the gallery above). There's nothing particularly wrong with the original, it's just that the revised models look and feel slightly better.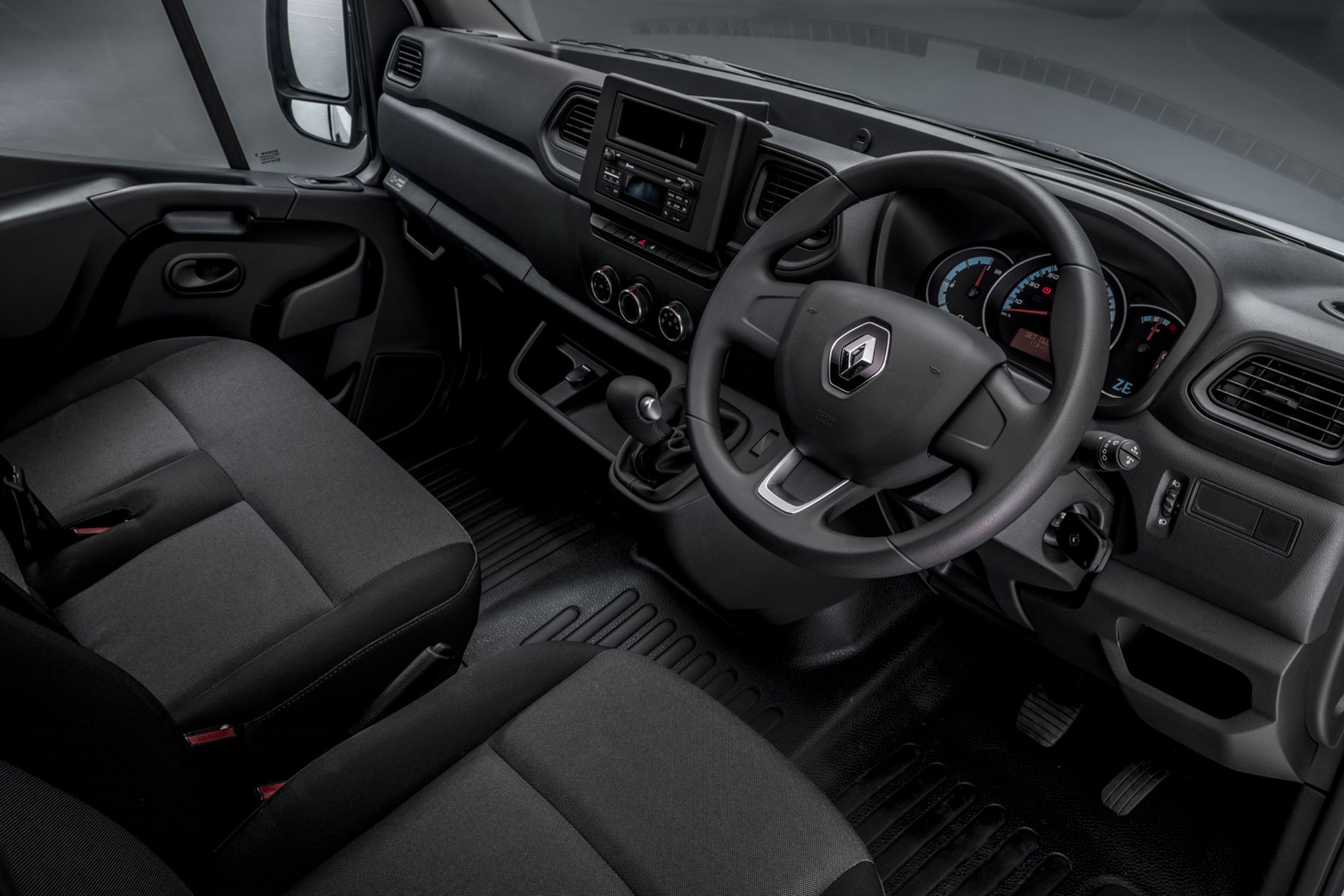 In-cab storage is generous, whichever you choose, though not quite as well thought out as it is in the most recent Volkswagen Crafter. Similarly, Renault's infotainment systems are acceptably useable rather than outstandingly impressive.
Basically, it gets the job done. Which is all you really need from an electric van focused on last-mile delivery.
However, it is a shame that the steering wheel only adjusts for height and not for reach as well - this perhaps more than anything shows the age of the van the Master ZE is based upon.
Expensive to buy but cheap to run
Battery warranty seems a bit mean
Only one (well equipped) specification level
While the Master ZE is expensive to buy, running costs should be much lower per mile than a conventional diesel alternative – in terms of both 'fuel' and maintenance.
A full charge should only be a few quid (depending on your electricity tariff), while a reduction in moving parts, no oil to change, and less wear and tear means servicing should be cheaper.
Renault Master ZE warranty
The Master ZE has the same basic warranty as any other Renault van, which currently means it's covered for three years or 100,000 miles.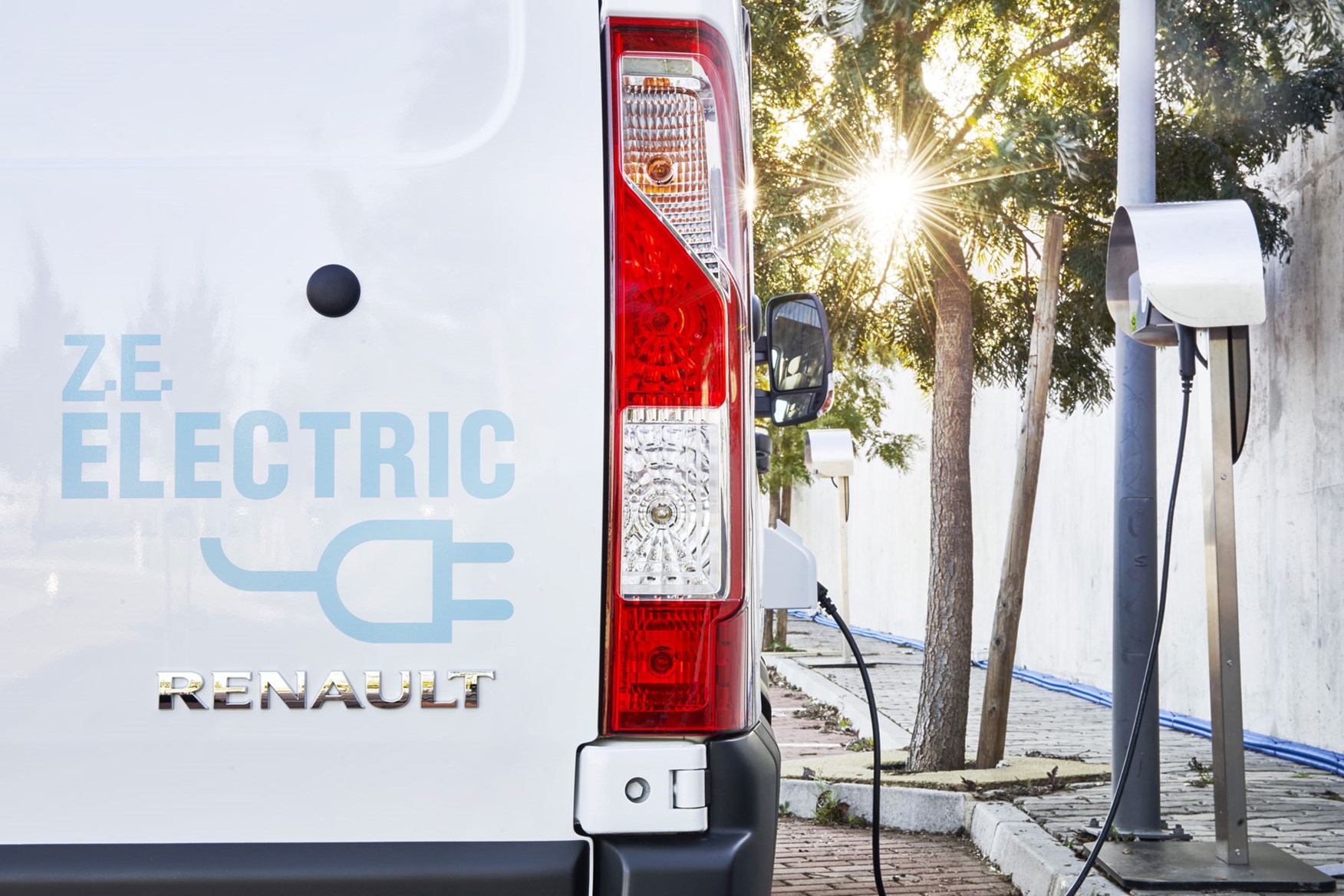 The batteries are warrantied for five years, but confusingly only 62,000 miles. This reflects the reality that people aren't likely to rack up mega mileages in a large electric van, but still looks a bit mean.
Renault Master ZE standard equipment
The Master ZE comes in only a single specification - the entry-level Business. This mirrors the Business trim level available on diesel Masters, with the exception of a few additional, electric-van specific items of kit.
Renault Master ZE Business standard equipment highlights:
DAB radio with Bluetooth and USB connectivity

Height-adjustable driver's seat with adjustable lumbar support

Dual passenger seat

Overhead storage

Steering wheel heigh-adjustable only

Single sliding side door on passenger side

Electric, heated door mirrors

Full steel bulkhead

Remote central locking with deadlocking

Automatic lights and wipers
The ZE-specific items include the ZE Voice sound generator, the 62mph speed limiter and - rather obviously - the charging port and a cable to plug into it.
For details of the safety and security kit, see below.
No signs of reliability issues
The Master ZE has been available in the UK since late 2018. Suffice to say, Renault hasn't sold enormous numbers of them, since the market for large electric vans that cost upwards of £50k isn't a huge one at the moment. It's also likely that the examples that are in operation aren't being worked as hard as some diesel models probably are.
Given this, it's probably no surprise that isn't much reliability data to go on yet, and equally little evidence of any major issues or faults.
The Renault Master is one of the elder statesmen of the large van sector, and as such both the regular range and the ZE electric version aren't quite up to speed with the latest active driver aids, and so forth.
Renault Master ZE safety equipment
You can electronic stability control, hill-start assist and an airbag as standard - that's it. Oh, and a full steel bulkhead.
There aren't even very many options to choose from here.
No wonder Euro NCAP has gone so far as to rate the overall Master van range as one to 'avoid'.
Renault Master ZE security
This is even weirder - like all Masters, the ZE is fitted with an immobiliser as standard. But while the diesel models get an alarm system as well, this is deleted from the electric version.
Perhaps the charging process interferes with it, or perhaps Renault just thinks thieves won't bother on the basis they'll hardly get very far given the limited driving range.
Which Renault Master ZE is best for me?
With only a single trim level to choose from, and just the one electric motor drive system, your choices are limited to the size of van you want, or the type of chassis cab or platform cab - and that very much comes down to your business.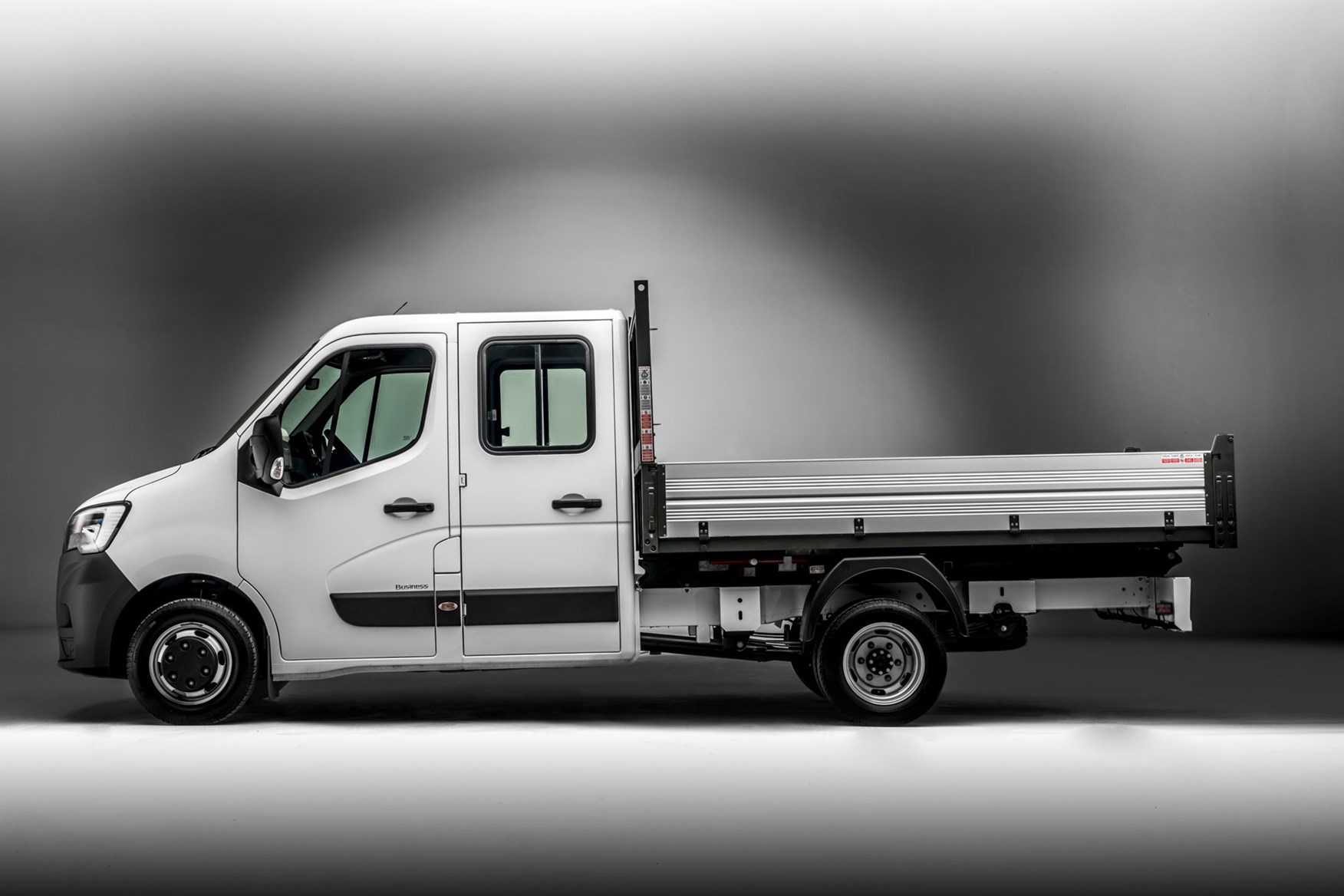 Worth nothing, though, is the choice of two gross vehicle weights - it probably goes without saying that the 3.1-tonne version offers a massive 400kg less payload potential than the newer 3.5-tonne models (on sale in the UK late 2020).
Also obvious but worth remembering is that the larger the van body, the lower the payload. Choose wisely, based on your most pressing needs.
Also read:
>> The Parkers guide to electric vans
>> The best electric vans you can buy now