We reveal the towing champions in different car body styles
All can haul over 2,000kg, making light work of big caravans
Saloons, estates, people carriers and 4x4s considered
We reveal the towing champions in different car body styles
All can haul over 2,000kg, making light work of big caravans
Saloons, estates, people carriers and 4x4s considered
What better way to explore Britain's rich historical sites and beautiful countryside than to go away for the weekend with your caravan in tow.
Today's generation of larger four- and six-berth caravans with all the conveniences of home are, somewhat inevitably, on the heavier side, with many tipping the scales at over 2,000kg.
This means you need a car that's up to the task of towing your home-from-home, as well as having space for the family and their luggage but not proving eye-wateringly expensive to run.
The best towing cars reviews
We've done your homework for you by selecting the most suitable cars for the job in a variety of segments. Could one of these hauling champions be your next towing car?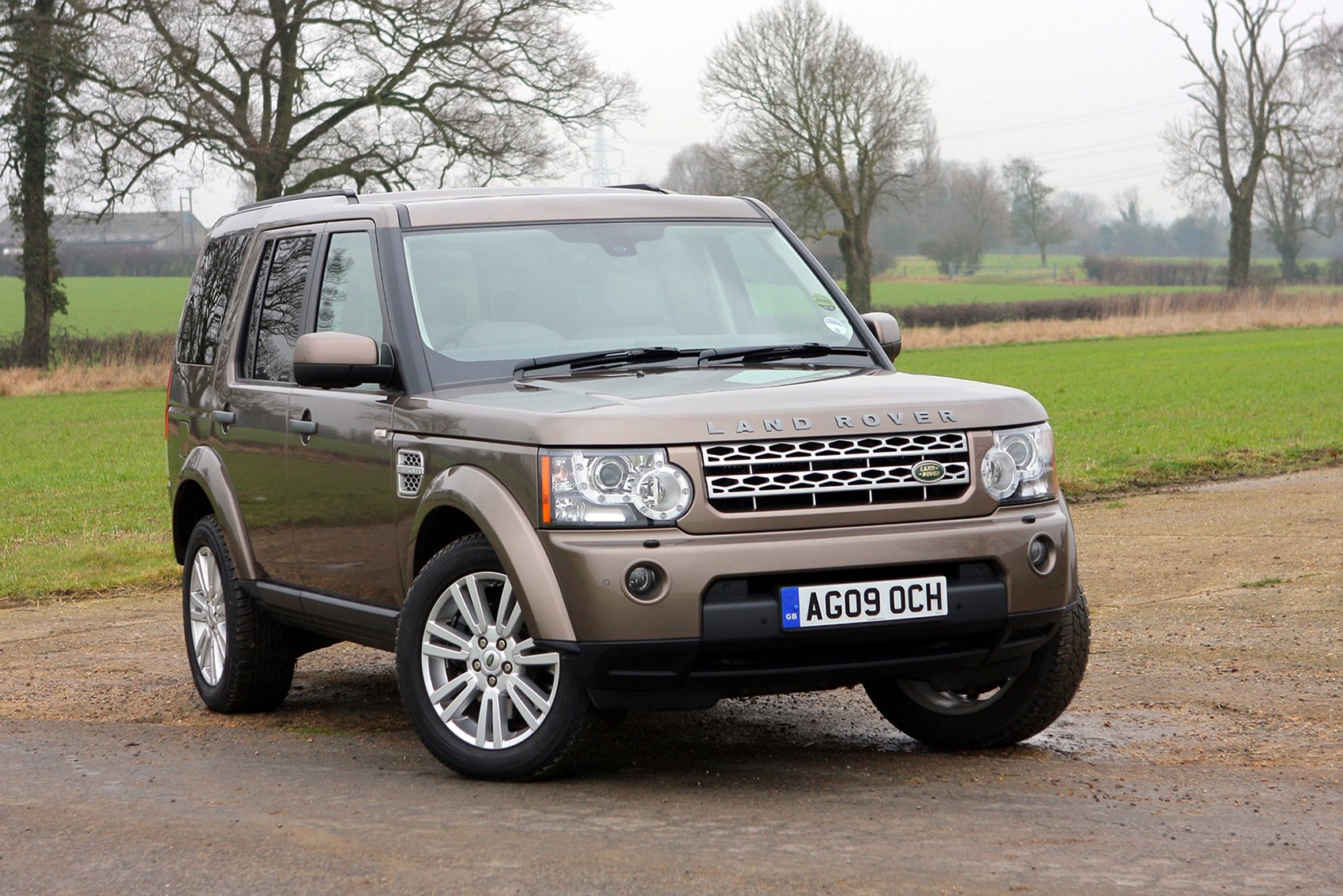 There's a school of thought that the Land Rover Discovery is the only car you'll ever need.
Four-wheel drive ensures it'll go virtually anywhere, air suspension ensures the ride remains comfortable and level and there's colossal amounts of space inside for seven adults.
Packing a powerful 3-litre diesel engine it's got the grunt to make light work of what's hitched to its tow bar, with a maximum braked limit of 3,500kg.
It's not all good news though, as the Discovery's an expensive car to run, with a claimed fuel efficiency of just 36.7mpg – real world figures with a caravan out back will be considerably lower.
With that in mind we'd opt for the entry-level SE version of this SUV which still comes with automatic headlights, electrically-heated windscreen, parking sensors, 19-inch alloy wheels, cruise control and Bluetooth connectivity.
Star rating: 4.5
Our choice: Discovery 3.0 SDV6 SE automatic
New price: £47,505 - £56,005
Used price: £4,215 - £51,685
Fuel economy: 18 - 36 mpg
Braked towing limit: 3,500kg
Power and torque: 252bhp and 600Nm
Boot space: 172-2,558 litres
View the latest Land Rover Discovery cars for sale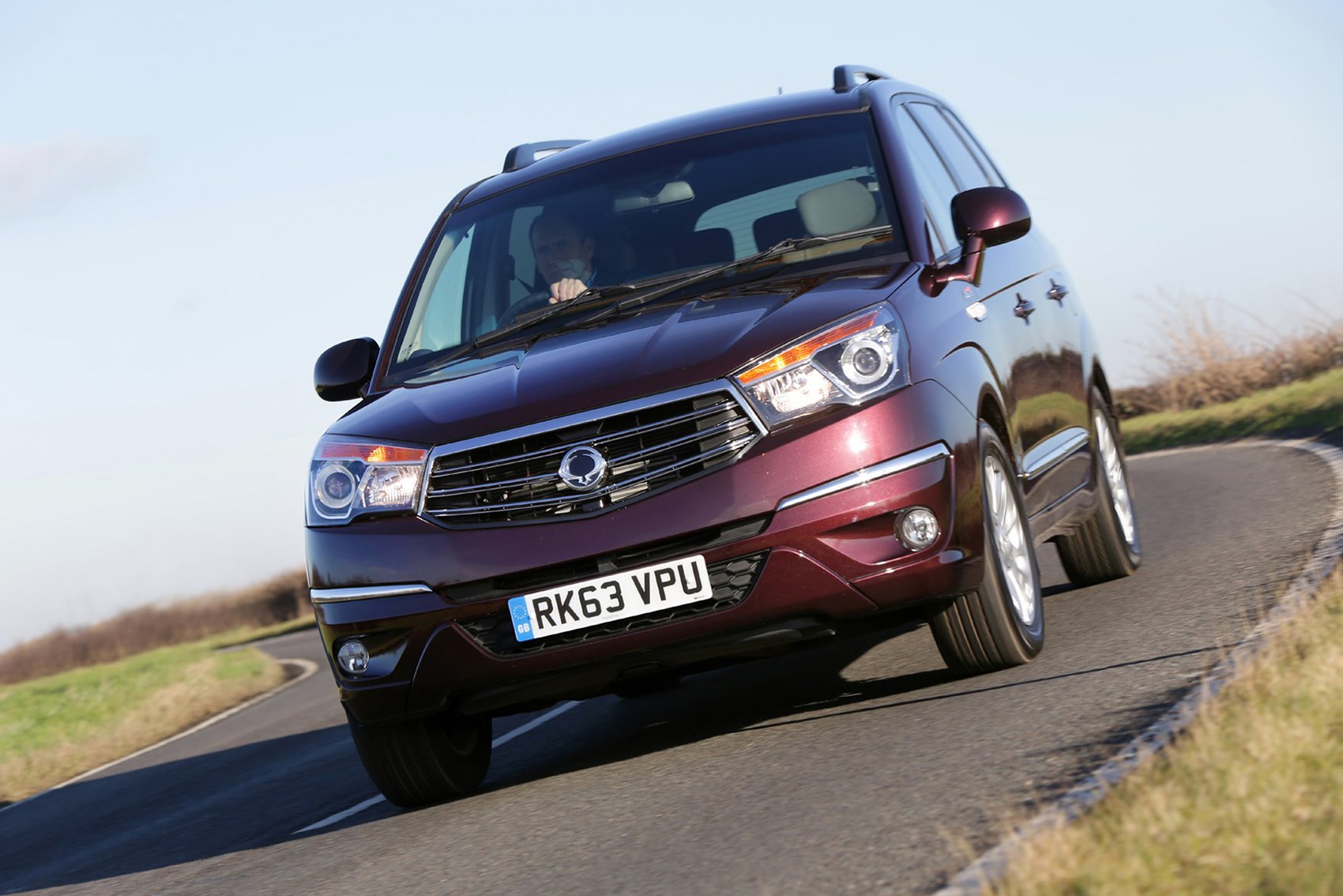 As seven-seater people carriers go, few are as large or as unusual looking as the SsangYong Turismo.
It's not the most agile of vehicles to drive and it feels dated inside, but you'll struggle to find an MPV that can seat seven and carry everyone's luggage with such ease. And that's before you factor in its impressive 2,500kg braked towing ability.
We don't normally recommend the top model in a range but with its standard four-wheel drive for superior traction and competitive sub-£24,000 price, the Turismo EX is appealing. Heated leather seats, rear privacy glass, cruise control, automatic wipers, Bluetooth connectivity and 17-inch alloy wheels are among its highlights.
Running costs do take a hit though – even the larger Discovery guzzles less diesel than the SsangYong.
Star rating: 3.5
Our choice: Turismo 2.0 EX 4WD automatic
New price: £19,250 - £25,250
Used price: £7,860 - £21,355
Fuel economy: 34 - 39 mpg
Braked towing limit: 2,500kg
Power and torque: 153bhp and 360Nm
Boot space: 875-3,146 litres
View the latest SsangYong Turismo cars for sale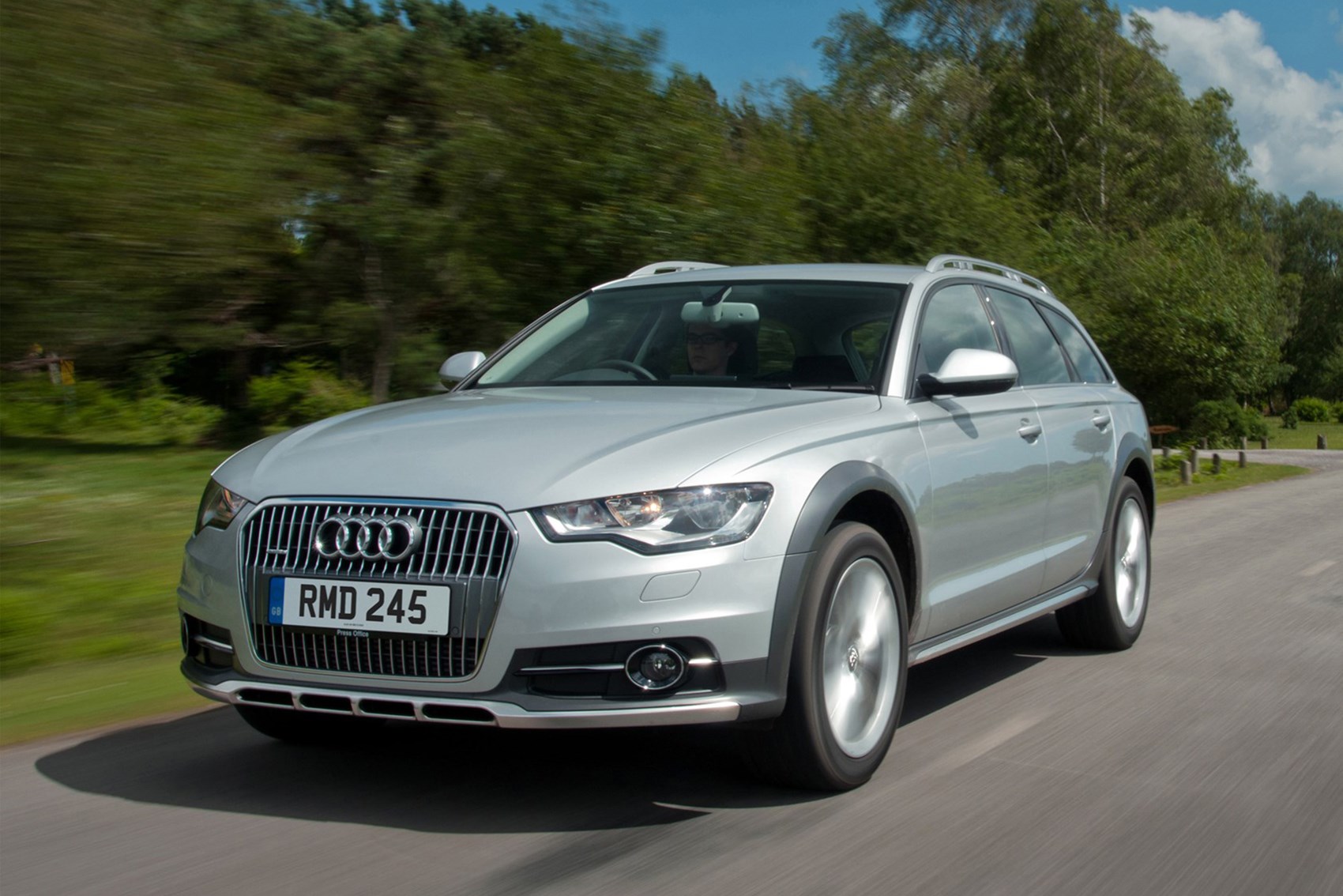 What do you get when you cross and estate with an SUV? The Audi A6 Allroad for one, which at 2,500kg has the highest braked towing weight of any car in this segment.
Based on the comfortable and spacious A6 Avant, the Allroad has chunky body mouldings and a raised ride height to make it look more off-roady, without compromising its handling characteristics.
We've opted for the entry-level 3-litre TDI as it's packed to the gunnels with most essential equipment and although the purchase price is on the steep side, running costs aren't, with a claimed 50.4mpg.
You'll benefit from adaptive air suspension, 18-inch alloy wheels, bi-Xenon headlights, a 6.5-inch colour infotainment screen with sat-nav and Bluetooth connectivity, an electric tailgate, automatic lights and wipers and four-zone climate control.
Star rating: 4
Our choice: A6 Allroad 3.0 TDI quattro S tronic automatic
New price: £47,425 - £57,400
Used price: £15,085 - £42,515
Fuel economy: 31 - 50 mpg
Braked towing limit: 2,500kg
Power and torque: 215bhp and 500Nm
Boot space: 565-1,680 litres
View the latest Audi A6 Allroad cars for sale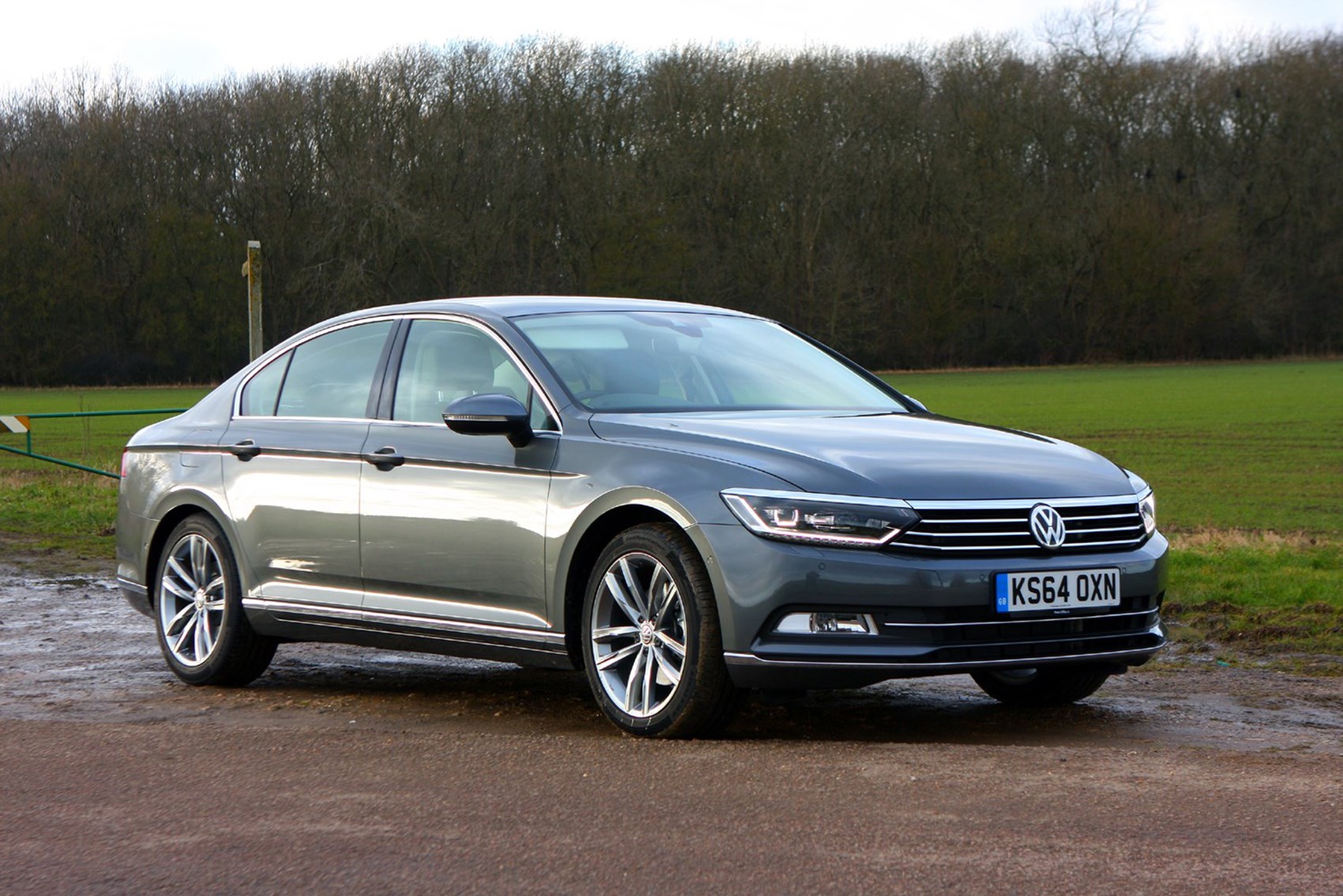 If you require the towing capacity of a large estate but prefer the elegance of a traditional saloon, then the latest Volkswagen Passat should be on your watch list.
Comfortable and agile, the latest VW Passat has a high quality, spacious interior that shames many cars priced significantly higher.
While several Passat saloons can haul 2,000kg-worth of brakes trailer along, upgrading to the torquier twin-turbo BiTDI engine and 4Motion four-wheel drive adds a further 200kg of ability.
Despite the increase in power to 237bhp, VW still claims this Passat will achieve 53.3mpg.
We'd choose the Passat in GT specification, which means you'll enjoy 18-inch alloy wheels, a 6.5-inch infotainment touchscreen complete with sat-nav, three-zone climate control, Alcantara faux suede upholstery and rear privacy glass.
Star rating: 5
Our choie: Passat 2.0 BiTDI GT 4Motion DSG automatic saloon
New price: £23,170 - £40,670
Used price: £10,935 - £27,245
Fuel economy: 51 - 76 mpg
Braked towing limit: 2,200kg
Power and torque: 237bhp and 500Nm
Boot space: 586 litres
View the latest VW Passat cars for sale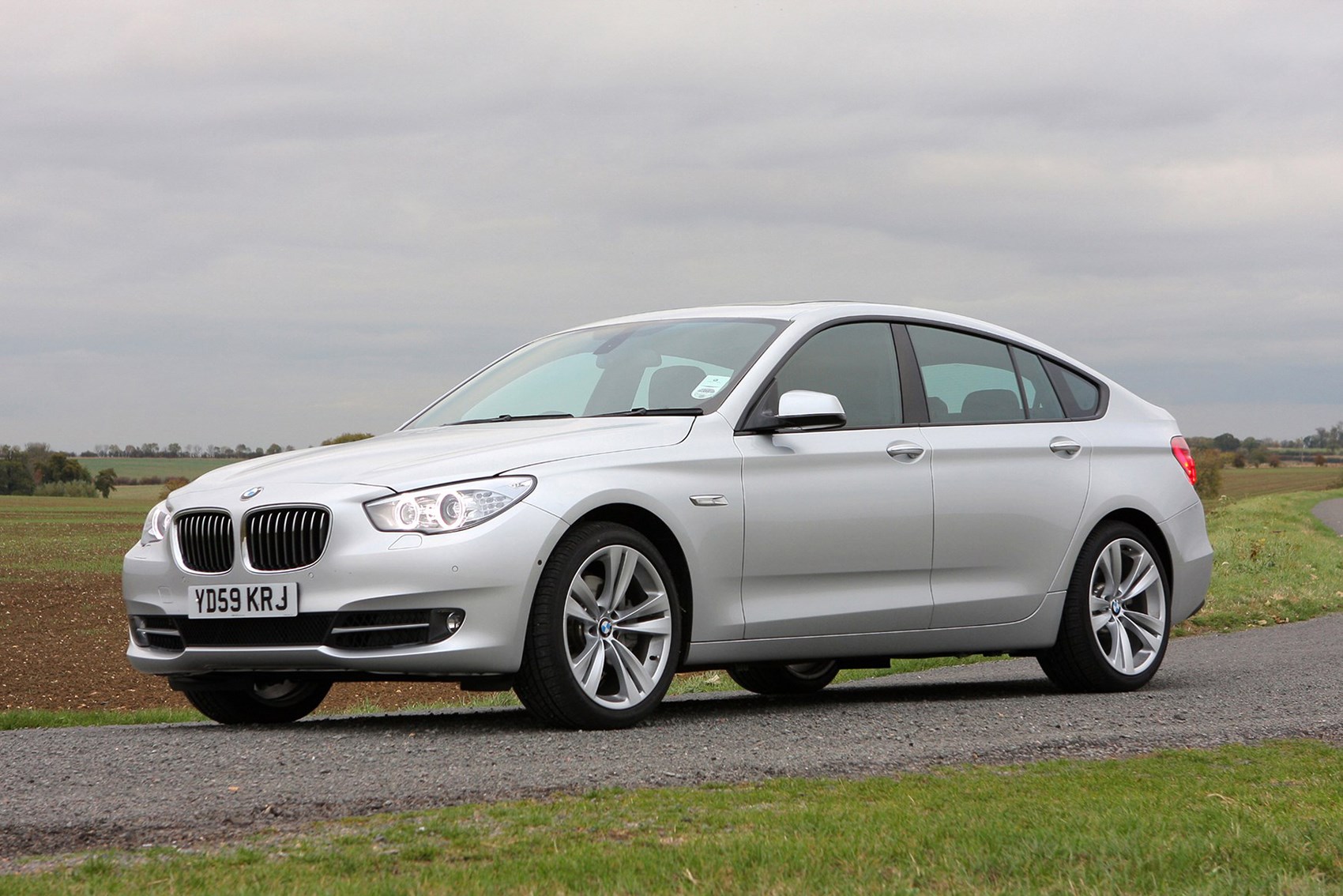 Something of a leftfield choice the BMW 5 Series Gran Turismo, which combines the space of a luxury saloon with the practicality of a hatchback.
However you regard the spacious five-door 5 Series GT, it serves up an impressive 2,100kg braked towing ability, and in 520d guise at least, fine running costs for a car of this size. BMW claims 50.4mpg.
Power is delivered to the rear wheels via an automatic gearbox on this SE trim model we've selected, the specification of which includes 18-inch alloys, dual-zone air-con, DAB radio, Bluetooth connectivity, sat-nav, cruise control, parking sensors, automatic lights and wipers and a panoramic glass roof.
Star rating: 4.5
Our choice: 520d SE Gran Turismo automatic
New price: £36,885 - £59,825
Used price: £9,565 - £47,285
Fuel economy: 25 - 53 mpg
Braked towing limit: 2,100kg
Power and torque: 181bhp and 380Nm
Boot space: 590-1,700 litres
View the latest BMW 5 Series Gran Turismo cars for sale
Few cars in the Octavia's class can tow 2,000kg and pull the maximum 750kg unbraked trailer rate but the Scout can. Curiously, it's not the most powerful 182bhp flagship but the lower-powered 148bhp version. The more powerful diesel can only tow 1,800kg, so make sure you buy the cheaper car if you need to tow two tonnes.
Also making the Octavia unbeatable in this class is the Scout's standard four-wheel drive – perfect for pulling a caravan out of a muddy field.
The Scout's added body protection will protect it from the odd clumsy bit of manoeuvring and off-road adventure.
Only an interior that lacks sparkle deducts point for what is a very capable, efficient and tough tow car.
Star rating: 4
New price: £26,130 - £29,450
Used price: £13,320 - £21,755
Fuel economy: 55 - 58 mpg
Power: 148bhp
0-62mph: 8.6 seconds
Kerb weight: 1,526kg
Unbraked towing weight (max): 750kg
Braked towing weight (max): 2,000kg
View the latest Skoda Octavia Scout cars for sale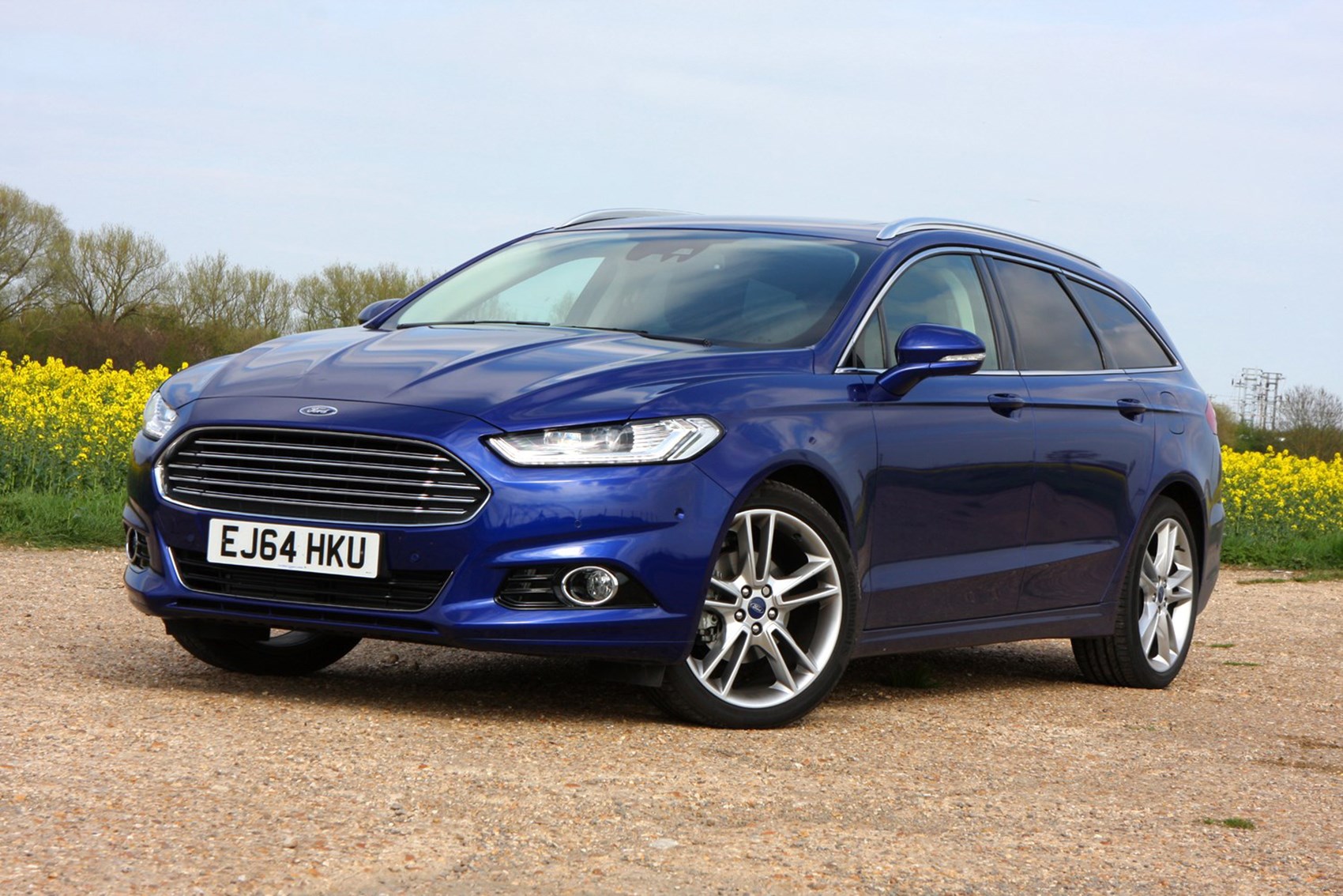 If you're in the market for a big, comfortable estate car that can tow, chances are the Volvo V70 will be at the top of your list. If that's the case we suggest you immediately strike it off your list and consider the Mondeo instead because it's a far better car.
First off, it has an enormous towing ability – nothing else in the class comes close to its 2.2-tonnes tow weight. The Volvo, for instance, can only pull 1,800kg.
The Mondeo also offers far more space inside, is better to drive, has a good ride and offers plenty of performance from its powerful 197bhp diesel.
The Titanium X Sport has a long list of standard equipment that even includes a leather interior. This helps compensate for the high list price and we still think this is great value - nothing this side of the Audi A6 Allroad can tow anywhere near as much.
Star rating: 4.5
New price: £22,895 - £35,260
Used price: £11,185 - £24,640
Fuel economy: 37 - 74 mpg
Power: 197bhp
0-62mph: 8.6 seconds
Kerb weight: 1,615kg
Unbraked towing weight (max): 750kg
Braked towing weight (max): 2,200kg
View the latest Ford Mondeo Estate cars for sale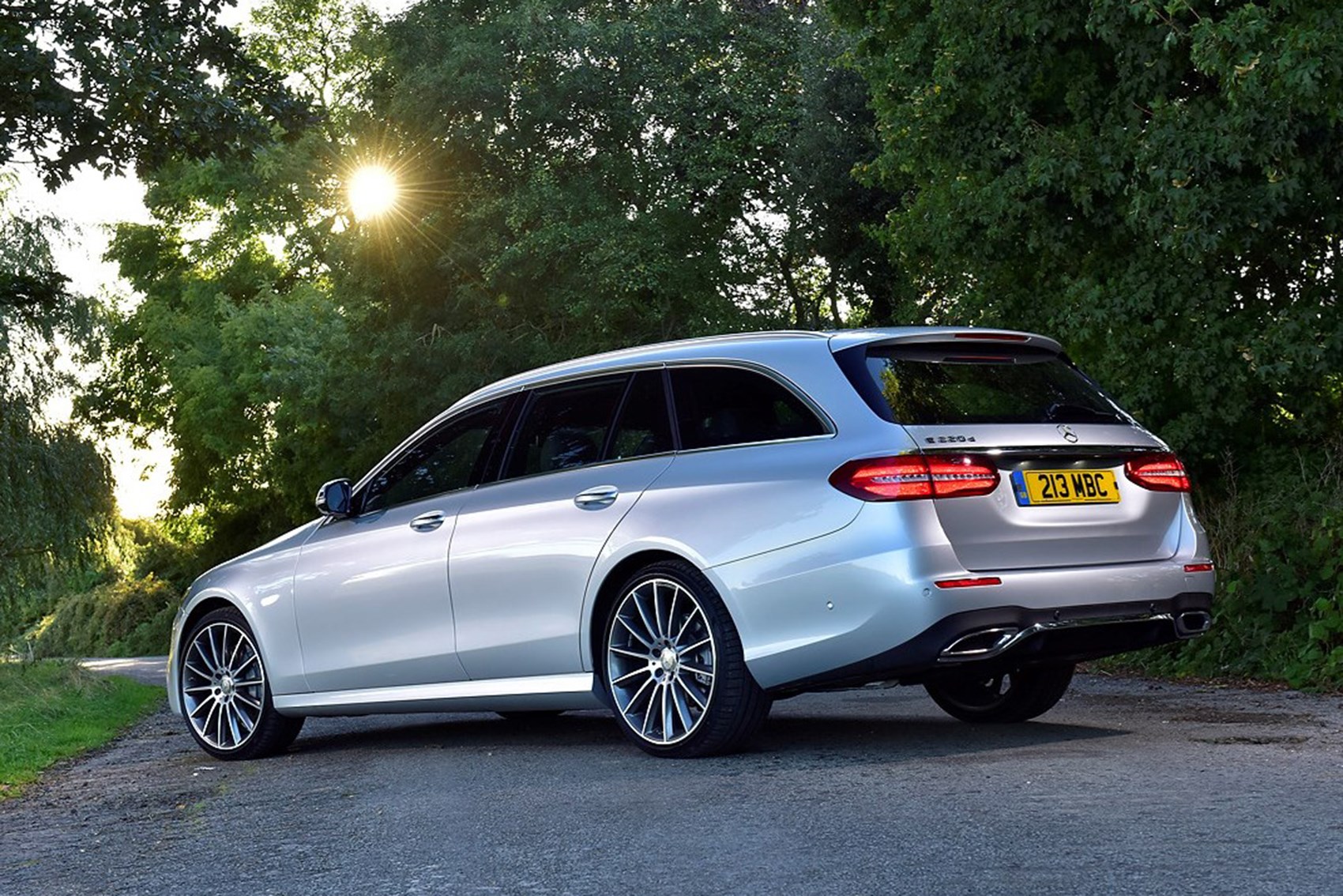 Refined, comfortable, fast and luxurious is one thing. But when you want to actually tow with your luxury estate a surprising number of cars just don't measure up when it comes to towing capability.
The E-Class is the exception, especially when it's powered by the powerful 255bhp 3.0-litre V6 turbodiesel.
Performance is effortless while the new nine-speed gearbox is so quick-witted you'll never find yourself in the wrong gear again. A decent towing weight of 2,100kg means you'll also barely notice the weight of whatever you're towing once you hit the open road.
Star rating: 4.4
New price: £37,020 - £62,470
Used price: £27,915 - £45,890
Fuel economy: 32 - 67 mpg
Power: 254bhp
0-62mph: 6.6 seconds
Kerb weight: 1,955kg
Unbraked towing weight (max): 750kg
Braked towing weight (max): 2,100kg
View the latest Mercedes-Benz E-Class cars for sale
Top tips for towing
How fast? 60mph for M-way, 50mph for A-roads
If trailer unbraked – maximum weight allowed is 750kg
If trailer braked – maximum weight allowed is 3,500kg
You also need to bear in mind the Gross Train Weight of any potential vehicle you are considering for towing use. This figure is the maximum allowable weight of the vehicle, trailer and load. Read more information about vehicle and trailer weights here.
Generally speaking, a car that has a 2,000kg towing capacity will in most cases be able to tow a caravan unless you have your heart set on the larger twin-axle caravans - in which case only large 4x4s or pick-ups will be up for the task.
Lastly, don't forget you may also need to take an additional test to be legally able to tow a caravan dependent on when your license was issued – for more information click here.
What to read next:
Know your limits - our handy guide to towing capacities
How is your car insurance affected by a PCP deal?
Pros and cons of car finance explored
Transmission choice: manual or automatic