Company car road test - Volvo S80
Fleet-friendly engine emits 129g/km
City Safety auto braking comes as standard
Sensus infotainment makes debut in luxury saloon
Volvo has revised its S80 luxury saloon in a bid to tempt more fleet managers away from the mainstream brands such as Audi, Jaguar, Mercedes-Benz and BMW.
It may be one of the smallest refreshes in history but it is an important one - CO2 emissions for the large Volvo have been lowered to 129g/km thanks largely to stop/start technology. As a result the D5 engine will return 57.7mpg on average and, due to the relatively low CO2 emissions, a 40% tax payer will pay £210.77 per month. The P11D value is £33,280.
Volvo has also introduced its Sensus technology into the S80 line-up. Much like BMW's iDrive system, Sensus incorporates sat-nav, entertainment and driver information systems into one package and owners of all new Volvo models (from model year 2012) can download the new application that opens up a range of connectivity possibilities via an iPhone or Android smart phone.
Other interesting features on Sensus include a car locator (just in case your forget where you parked it), a car check that displays information about bulbs, brake fluid level, coolant level, engine oil level and engine oil pressure, a driving journal, car data (the model, registration number and VIN number) and theft notification.
To protect against accidents a City Safety system has been added to the S80, which brakes the car automatically if it thinks an accident is imminent. It works at speeds of up to 19mph and is designed to reduce crashes in slow-moving traffic.
As well as the gamut of new tech, the S80 possesses admirable handling and performance. The warble of the five-cylinder is refreshing and although the S80 is never going to match the handling precision of the BMW 5-Series, or the grip that you get from an Audi A6, it does ride brilliantly.
The five-cylinder 2.4-litre engine has an output of 212hp - an increase of 10hp - which means it can complete the 0 to 60mph benchmark sprint in 7.3s and then go on to a top speed of 143mph. It's relaxed on the motorway and you'll have no bother overtaking.
Inside the S80 has received the mildest of refreshes: the instrument panel and central stack incorporates the Sensus screen and you also get sporty looking steering wheel. On the outside there have been barely any changes but if you look hard enough you'll notice that new LED turn indicators have been integrated into the door mirrors.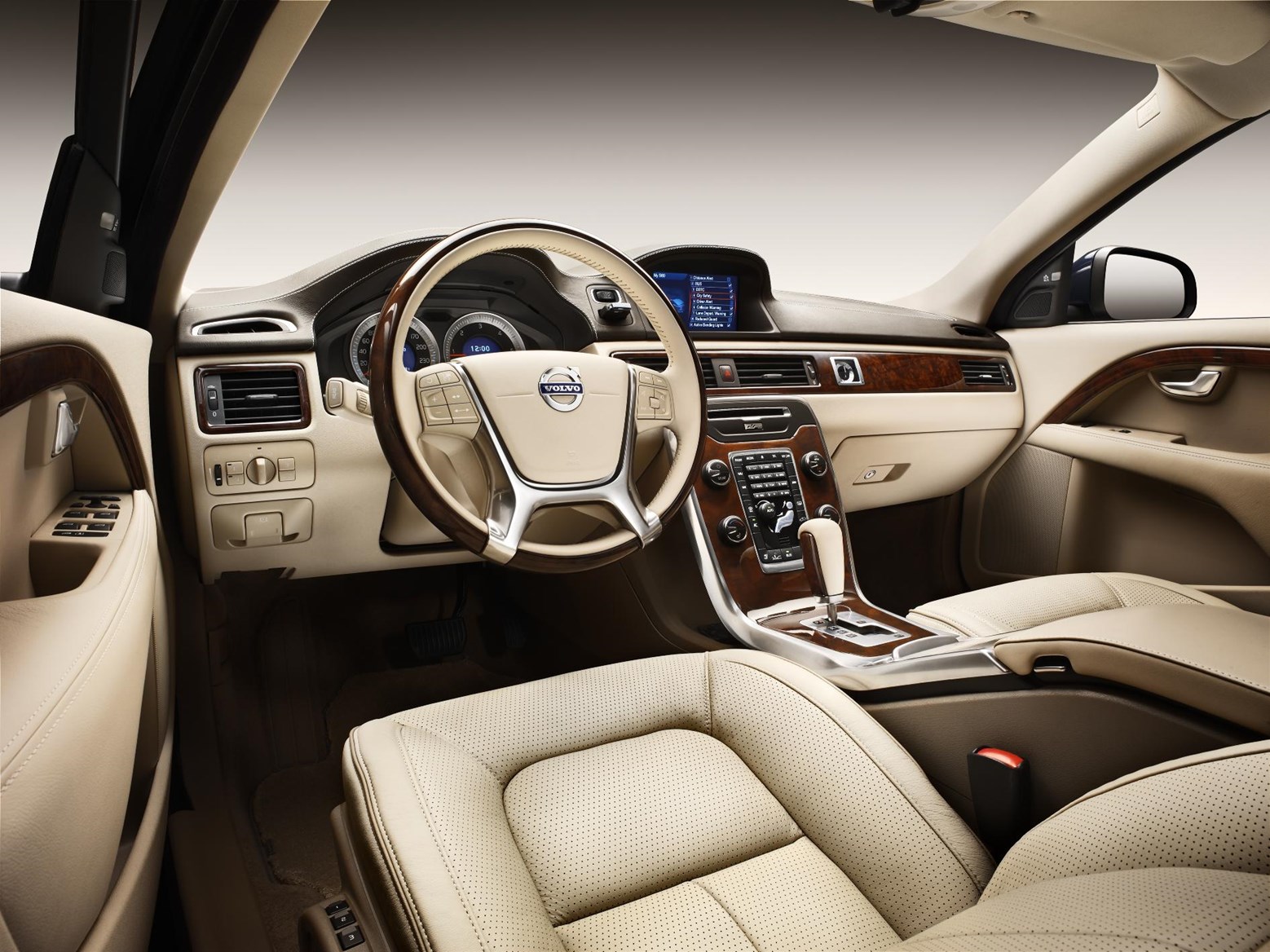 Also consider:
This sports saloon comes with a wide choice of engines, all of which offer strong performance, while the sharp steering, strong brakes and excellent body control give it class-leading handling.
The Audi offers more interior space than its main rivals and a broad range of efficient diesel engines. It's a good choice if you want a roomy, yet economical, executive saloon.
The XF has hints of previous Jaguars in details of its design, but looks and feels every inch a modern, upmarket, saloon.