First drive: Chevrolet Captiva
Alternative company car choice is spacious and affordable
Updated interior, decent kit levels, reasonable handling
Top-spec LTZ model is the preferred choice
If you're a company car driver who picks your own car, statistics say you've got a European saloon or hatchback. But what about drivers who have more kids than you can squeeze into a Mondeo? Or how about the young family that goes mountain biking at weekends?
There's every chance you don't want to spend Range Rover money for a car with a bit more space and that you want genuine off-road capability or just the versatility of an SUV-sized vehicle. Therefore, you could do a lot worse than investigating Chevrolet's new Captiva.
Joining the Orlando MPV, the new Captiva is part of a product offensive for a brand wanting to change the perception that European Chevys are merely hastily rebadged Daewoos.
We take a look at Chevrolet's new Captiva to find out if it is a realistic company car choice.
So what's it like?
The Captiva is a fairly decent car to drive because the all-new engines are responsive and strong, and it's fair to say the interior quality has come on leaps and bounds since the American firm's last attempt. It's still not up to the standard of cars from the likes of BMW and Mercedes, but then the price isn't either. Fundamentally it's a well-built machine, and this is reflected in the car's off-road manners. It'll tackle surfaces and gradients that other softer SUVs would struggle with.
How does it shape up when you crunch the numbers?
The cheapest model for company car drivers is the entry level Captiva LS. Although it looks like a 4x4, the base-spec car uses just its front wheels and has five seats rather than the seven available in other Captivas. It has 161bhp from the 2.2-litre diesel engine, which returns 44.1mpg and gets a six-speed manual gearbox. Emissions of 170g/km CO2 mean benefit in kind taxation at 26%, which when coupled with the list price of £21,995, means you'll pay around £93 each month in company car tax on the 20% pay scale.
Standard equipment on the LS includes Bluetooth connectivity, speed-sensitive power steering, folding wing mirrors, MP3 player, two-piece glass tailgate, a rain-sensing rear wiper, air con, 17-inch alloys, wiring for a trailer and electric windows all round.
However, if you're buying an SUV the likelihood is that you're after either more space or the extra practicality and capability afforded by four-wheel-drive vehicles. For this reason - and the fact that company car drivers like to get as much as they can for their cash - it's likely the more popular Captiva for the company car driver will be the top-spec LTZ. If you select the manual gearbox you'll be looking at company car tax liability at around £129 per month on the 20% pay scale.
LT and LTZ Captivas get a more powerful iteration of the 2.2-litre diesel engine, making 182bhp, returning 42.8mpg and emitting 174g/km CO2. This means the higher-powered engine sits in the same BIK band as the LS version, and that keeps the monthly costs realistic. They also get an extra two seats which cleverly fold into the boot floor to give you a proper sized boot when the rear-most seats aren't required.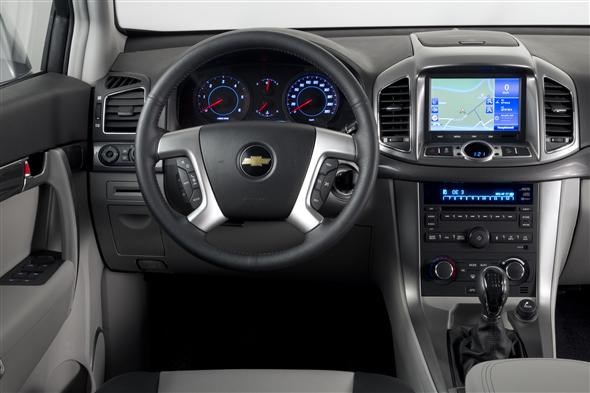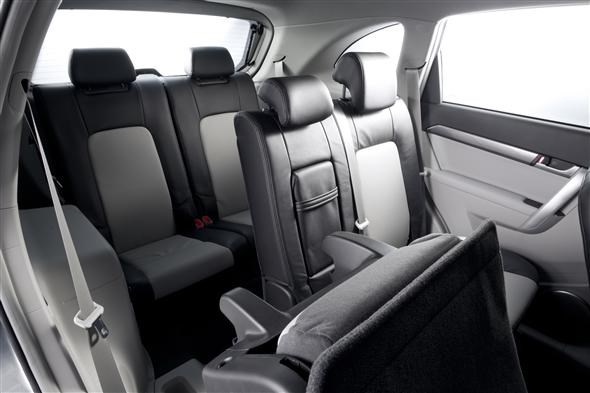 Also consider:
Well specced all-rounder that's real value for money. Robust and reliable.
Classy looks, decent punchy engine, but flashy interior feels a little flimsy.
Great to drive with solid performance. You could be forgiven for thinking you are in a conventional car.