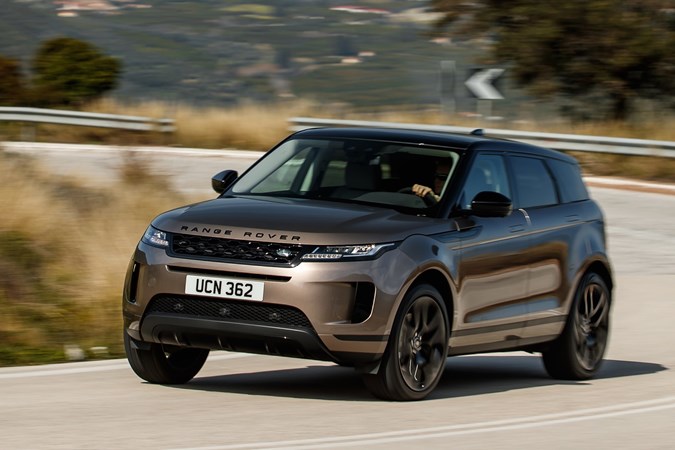 It seems like a basic question to ask, but because the names which car manufacturers apply to different bodystyles is constantly changing, there is a lot of confusion about what an SUV actually is. Here, we'll answer all of your questions about what actually is an SUV…

What does SUV stand for?
SUV stands for Sport Utility Vehicle.
Beyond that, we should really define what an SUV actually is – which isn't that simple. In current terms, an SUV is a vehicle that combines a raised suspension and seating position with the practicality of an estate car or MPV, but in a more lifestyle-oriented package. Gone are the days it had to be an off-roader.
In other words, an SUV tends to look and feel like a traditional off-roader, and may feature styling that includes plastic cladding and roof rails – but may not have been designed to go off-road at all. It's a very wide-ranging term these days, and includes everything from slightly elevated hatchbacks and estates to gung-ho old-school off-roaders.
You might even see the term crossover bandied around. This is being phased out generally, but crossovers are a type of small SUV.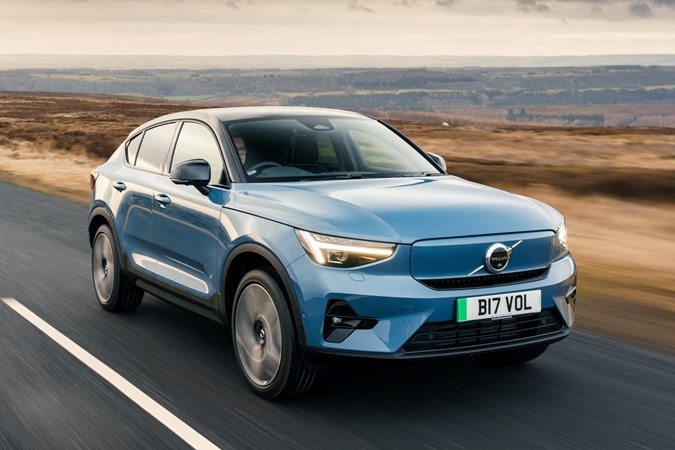 There are several different sub-classes of SUV within the definition. Here's what the market's divided up into, with some examples:
Small SUV: Renault Captur, Ford Puma, Volkswagen T-Cross
Compact SUV: Nissan Qashqai, Ford Kuga, Skoda Karoq
Large SUV: Hyundai Santa Fe, Skoda Kodiaq, Peugeot 5008
Small premium SUV: BMW X1, Audi Q2, Mercedes-Benz GLA
Medium premium SUV: Mercedes-Benz GLC, Range Rover Evoque, Audi Q3
Large premium SUV: BMW X5, Range Rover, Audi Q7
Coupe-SUV: Volvo C40, BMW X6, Volkswagen Taigo
It's a confusing and massive array of cars, and you can blame car manufacturers' marketing departments for that. Though they may often be advertised as anything from a crossover to a CUV, from a 4×4 to an Active lifestyle model, they're all SUVs. Read on to find out more.
SUVs: the pros and cons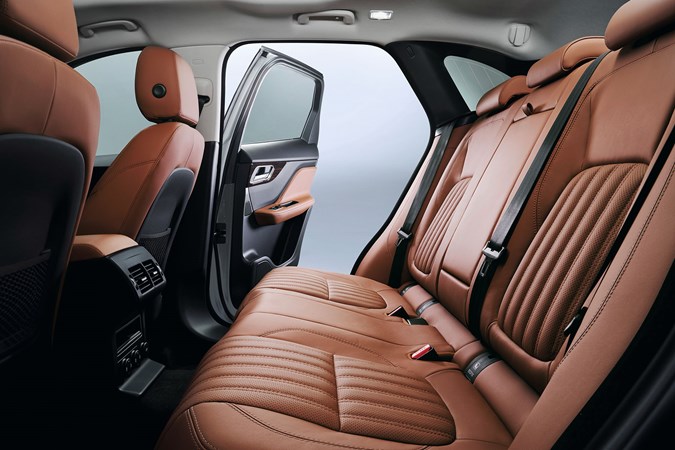 What we like
✔ Family-friendly interiors with lots of consideration for an active lifestyle
✔ Commanding seating position for driver and passengers
✔ Even basic front-wheel drive ones tackle poor conditions better
What we don't like
✘ Image – they're still very divisive
✘ They're generally worse to drive and less efficient than standard cars
✘ Despite sitting higher, visibility can be poor
SUVs: Frequently Asked Questions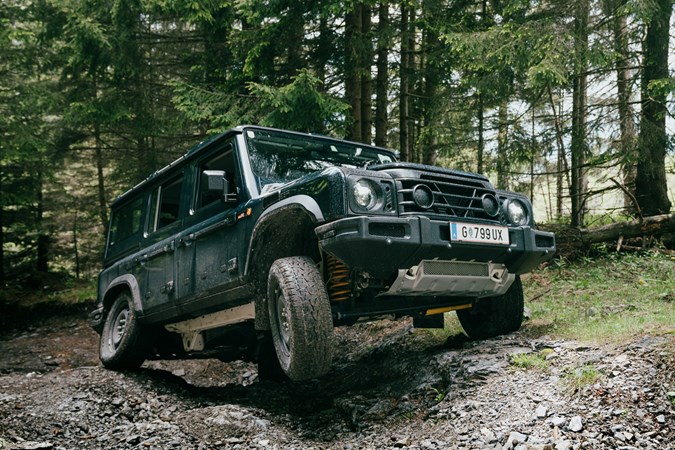 What is an SUV?
In the old days, you'd have said that an SUV should have four-wheel drive and have at least some semblance of proper off-road ability. They'd have been at least capable of towing horse boxes up a muddy slope, and would shrug off snow without a care in the world. Today, many smaller SUVs don't have four-wheel drive and are designed as lifestyle-focused road cars, where front-wheel drive only benefits fuel consumption and efficiency.
An SUV tends to be taller than a standard road car. Drivers love the commanding driving position that an SUV gives you, although as many smaller examples the breed are closely based on their non-SUV cousins, the height difference in seating position may well be down to a couple of inches. Things have come a long way since SUVs needed massive ground clearance to go off-roading.
SUVs do tend to be practical, too. They generally have lots of storage space inside and a nice, large boot (although often not as big as an estate car's), while the higher seating position makes them easier to get into. And that's why families love them.
However, there are still many off-road-capable SUVs such as the Suzuki Jimny (above) which will go just about anywhere.
So, what's a crossover then?
It's interesting how the language around SUVs is changing. Cars such as the Renault Kadjar, Nissan Qashqai (above) and Audi Q3 were clearly based on standard road cars and until recently what many people (and car manufacturers) referred to as crossovers. That meant they featured SUV-like styling with pretty standard road car engineering underneath. In other words, they were hatchbacks on stilts.
These days, they tend to all be called SUVs.
Do SUVs have four-wheel drive?
Not always. And that's actually been the case for a very long time, with Jeep offering two-wheel drive models way back in the 1960s, and cars such as the Talbot Matra Rancho in the 1970s proving popular with front-wheel drive only. In modern terms SUVs were favoured in four-wheel drive form, and due to their looks, many assume they've been designed to go off-road.
But it's only been in more recent times that manufacturers have started offering front-wheel drive SUVs for families who don't prioritise off-roading. Today, many carmakers offer traction drive modes for their front-wheel drive SUVs, which in many cases are very effective at helping you keep going in bad conditions.
Are SUVs good for going off-road?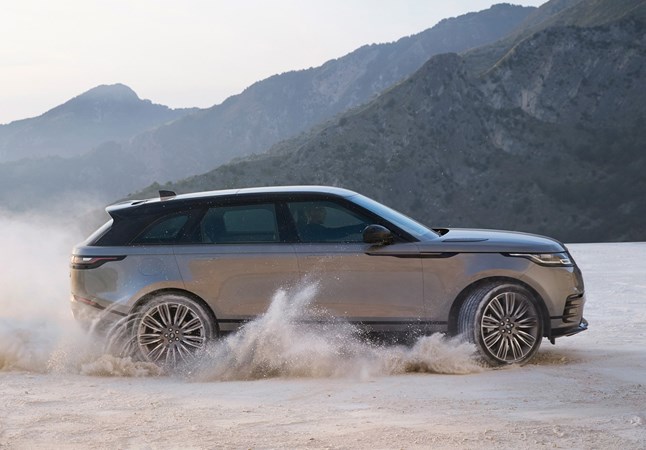 Depends which one you're talking about. Traditional SUVs, such as Range Rovers and Jeeps, are brilliant at going off-road. But the newer-generation smaller SUVs that we used to call crossovers are not really any better off-road than any other small car.
If it has four-wheel drive, then it's less likely to get stuck in slippery conditions, such as wet grass, mud and snow. What they tend to lack is the meaningful ground clearance needed to tackle the really rough stuff – so, green laning, mountain climbing and any other tough off-road pursuit is probably best limited to purpose-built off-roaders.
Good off-roaders have all manner of drive modes. These employ varying gearbox and engine characteristics depending on the conditions, so they can be used to reduce wheelspin in slippery conditions. The best systems can be tailored for driving on sand, rocks, snow, mud – as well as running at their best on road, too.
>> Parkers guide to off-road driving
Are SUVs better for winter driving?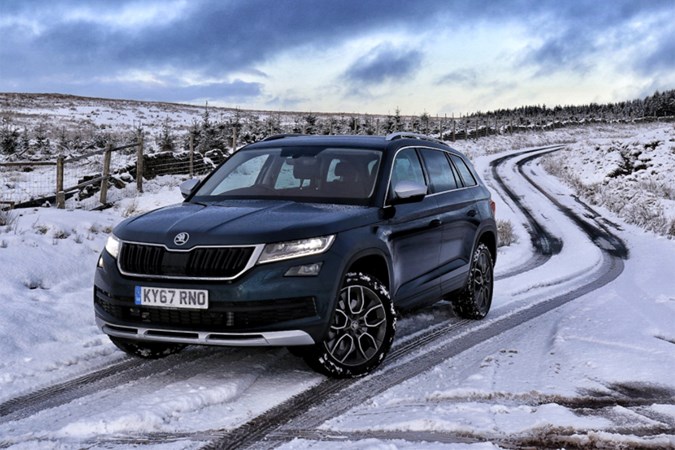 Yes. They are certainly better at dealing with snow and ice than standard cars – and whether they have four-wheel drive or not, decent ground clearance and grippy tyres will go a long way to keep you going. They'll handle deep puddles better, too, thanks to that raised ground clearance – just don't think you can ford floodwater in a typical family SUV any more than you can their hatchback cousin.
Obviously, full-sized SUVs such as a Land Rover Discovery or Toyota Land Cruiser will go an awful lot further, but they have permanent four-wheel drive, considerable ground clearance, and have been designed to work in extreme conditions. They're very different purpose-built cars than your typical Vauxhall Mokka X or Renault Captur.
>> Parkers winter driving guide
Do they make good seven-seaters?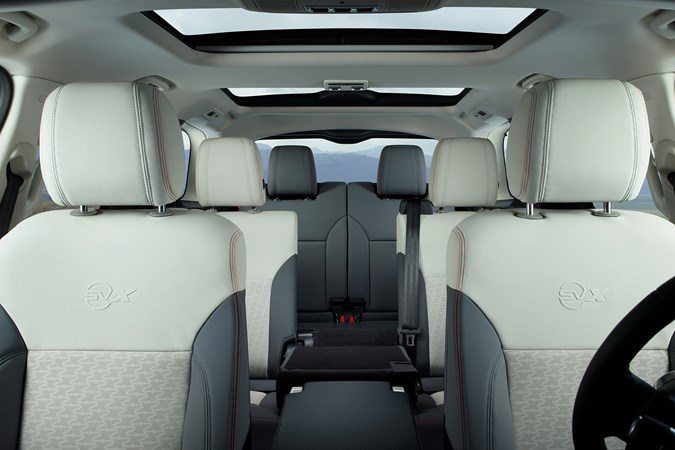 Yes and no. Because they're boxy, and in many cases replacing MPVs in manufacturer lineups, an increasing number of SUVs come with seven seats. There are plenty of good ones to choose from, with all adopting folding rear seats, so you don't need to have all seven in place all the time. However, they tend not to be as comfortable for the rearmost occupants as a purpose-built MPV would be.
The larger SUVs tend to come with three rows of seats as standard, which tends to mean they're better people carriers. So, check out the Kia Sorento, Volvo XC90, Land Rover Discovery (above) and Audi Q7 if maximum room is of primary importance to you. Smaller SUVs tend to offer 5+2 seating, with the rearmost pair sometimes being offered as optional extras – make sure you check before buying. Under a certain size, the majority are five-seat only.
>> Search for used seven-seater cars
>> Best seven-seater cars 2020
The best SUV
Having read all that, you might be asking yourself; 'what is the best SUV?'. As we've explained, SUV is such a broad term, it's almost impossible to answer.
Which is why we've created this list of helpful articles aimed at narrowing down the question.
>> Read more: The best SUVs in 2020
>> Read more: The best SUVs for less than £300 per month
>> Read more: The best used SUVs for less than £15k
>> Read more: The best family SUVs
>> Read more: The best small SUVs
>> Read more: The best hybrid SUVs
>> Read more: The best seven-seater SUVs
>> Read more: The best SUVs for towing
>> Read more: The best electric SUVs 2020
>> Read more: The cheapest SUVs
And finally…SUV history
It's worth delving back into the archive to explain where this slightly awkward term came from. Basically, it's an American way of describing a posh-off-roader that's been around for almost 40 years. Today, the American and European definition of SUVs are converging, but they used to be very different.
Back in the 1980s, the market for plush off-roaders started to expand in the USA. Cars such as the Jeep Cherokee and Ford Bronco were developed to combine more car-like driving appeal and equipment with excellent off-road ability. Buyers no longer would put up with agricultural levels of refinement and equipment, and manufacturers cottoned on to the fact that these cars spent a lot of time on the road as well as off it. They became very popular very quickly, and the term SUV was coined to describe these cars.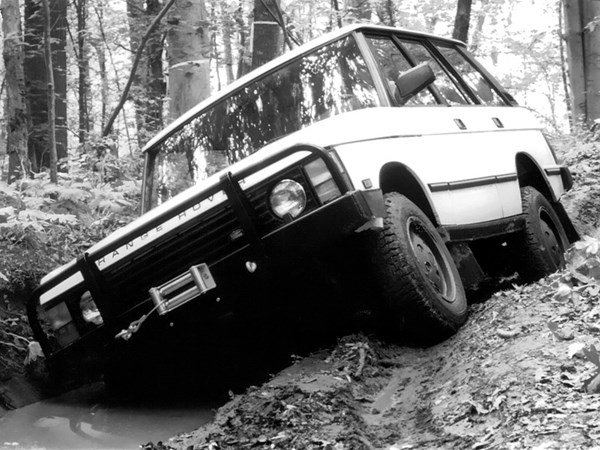 Although it could be argued that the 1970 Range Rover combined these qualities more than a decade earlier, we never applied this type of naming to the car, generally referring to it as a luxury off-roader or utility estate vehicle. The Range Rover only really became known as an SUV when Land Rover started selling it in the USA in 1987.
Around that time, off-roaders started gaining popularity in the UK as lifestyle vehicles, as cars such as the Suzuki Vitara became more affordable. Fast forward a decade, and by the late-1990s, everyone, it seemed was selling off-roaders, with cars such as the Vauxhall Frontera, Ford Maverick and Land Rover Freelander finding buyers in ever-increasing numbers.
The term SUV really didn't start to take off in the UK until the mid-2000s, when car manufacturers were looking for a simple and marketable term for their new crossovers that were coming on stream to sit alongside their MPVs. Today, the term SUV is accepted as pretty much universal and encompasses all off-roaders, 4x4s, and crossovers. So, if it looks like it'll handle the road and tumble of an active life (whether it can off-road or not), then it's an SUV.