Citroen Relay van review (2022)
Places value and practicality above comfort and modernity
PROS
Impressive payload ratings
Very good fuel economy
Reasonable standard equipment
Ready to Run conversions
Spacious cab
CONS
One of the oldest large vans on sale
Tiring to drive long distances
Noisy inside
Poor ride
Not much safety kit
Summary
This 2022 Citroen Relay review covers the latest version of this large van - but that still means a model that is now over 15 years old. The Relay continues to compete against the likes of the Ford Transit and Renault Master thanks to plenty of updates, high payload ratings, good value and good mpg.
Built as a joint venture with the Peugeot Boxer and the Fiat Ducato, when it was launched, the Citroen Relay was a really top-flight contender in the large van sector, and it still offers an impressive blend of efficiency, payload capacity and value.
However, as a model that dates back to 2006, it is also very long in the tooth. Even if Citroen is continuing to innovate, as it has with the recent announcement of the e-Relay electric van and recent 2019 engine update.
Its age is reflected in the standard of its driving experience and refinement compared with more modern rivals - including the Transit in particular but also premium alternatives such as the Mercedes-Benz Sprinter and Volkswagen Crafter.
Still, it remains a very versatile van, with a wide selection of body lengths and height, plus several 'Ready to Run' conversions available direct from Citroen's Business Centre van dealerships.
Standard equipment is generous across the range, too.
Euro 6 engine update 2016
The engines were downsized from 2.2-litre to 2.0-litres in 2016 as part of the process of meeting the latest Euro 6 emissions regulations; all versions gained an increase in power and efficiency in the process.
However...
Euro 6.2 engine update 2019
From July 2019 production, the Relay moved back to 2.2-litre engines as part of its adjustment to the Euro 6D Temp (or Euro 6.2) emissions regulations that came into force in September 2019.
New trim levels were added to the range at the same time.
>> Citroen Relay 2019 update - full details
Citroen e-Relay electric van
At the 2019 CV Show, Citroen previewed a Relay electric van.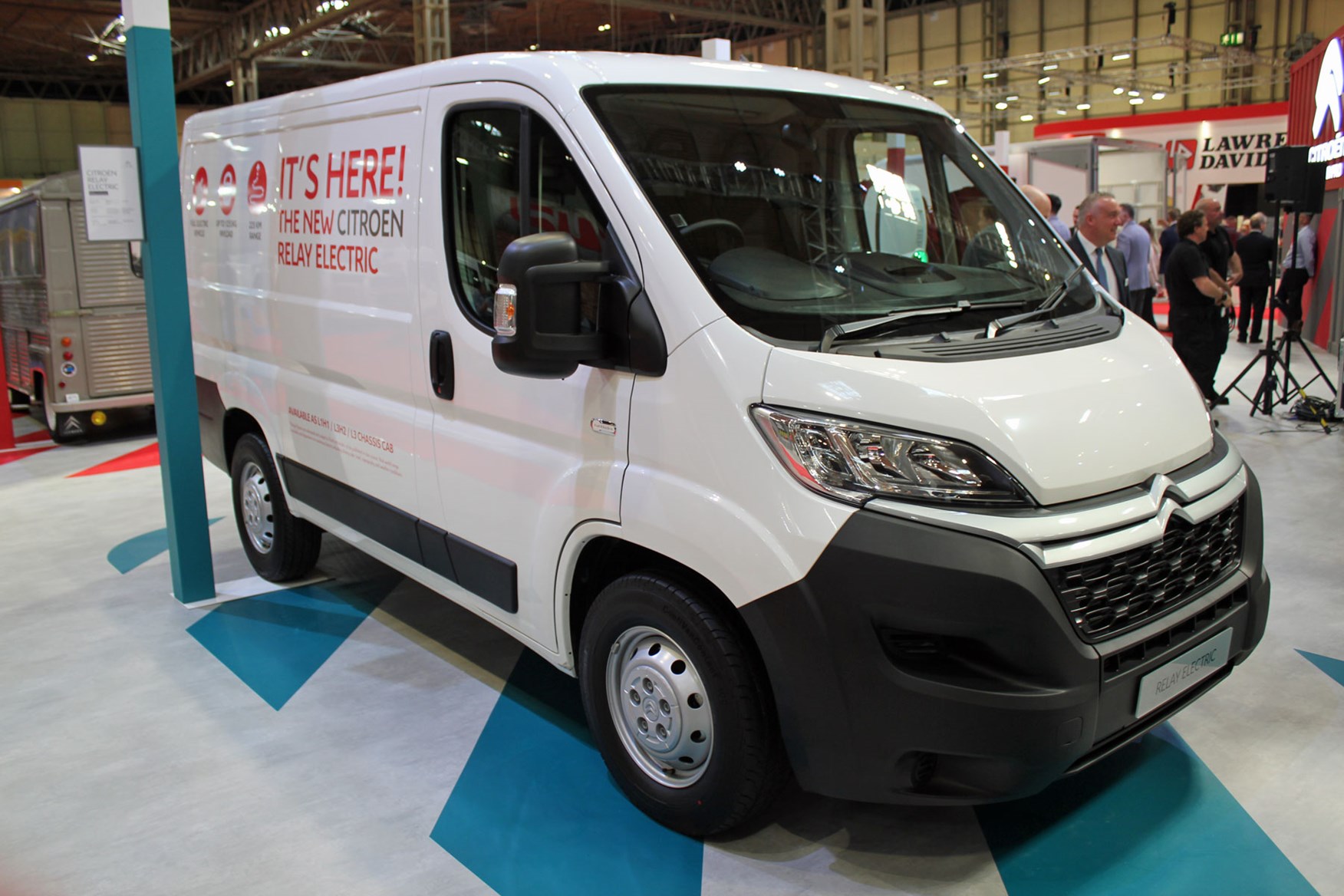 It's promised that this Citroen e-Relay will go on sale in the UK in 2021, though it has already faced some delays. These have seen the WLTP driving range go up to as much as 211 miles, however, while maximum payload has jumped to 1,890kg on some versions - so that's not been all bad news.
---

Verdict: is the Citroen Relay any good?
The Citroen Relay is definitely feeling its age, and not the best choice for long-distance comfort.
But it is cost-effective and practical - just don't forget to compare the deal you're getting with the Peugeot Boxer and Fiat Ducato, which are essentially the same van.
Keep reading for the full Citroen Relay review, or see our dedicated Citroen Relay dimensions page for detail info about the load area and payload.
Skip to our full verdict on...
Euro 6 engines provide improved power
Refinement is still poor
Plenty of in-cab storage
The good news from the Citroen Relay driving experience is that this van has always been fitted with strong engines that perform well on the road and for your wallet.
Citroen Relay engine choice
Originally available with a choice of 2.2-litre HDi turbodiesels for routine work and a big 3.0-litre HDi turbodiesel for more heavy duty operations, in 2016 these were all superseded by a newly developed range of 2.0-litre BlueHDi motors design for the initial round of Euro 6 regulations. These were then replaced just three years later by new 2.2-litre BlueHDi engines in 2019 in order to meet Euro 6.2.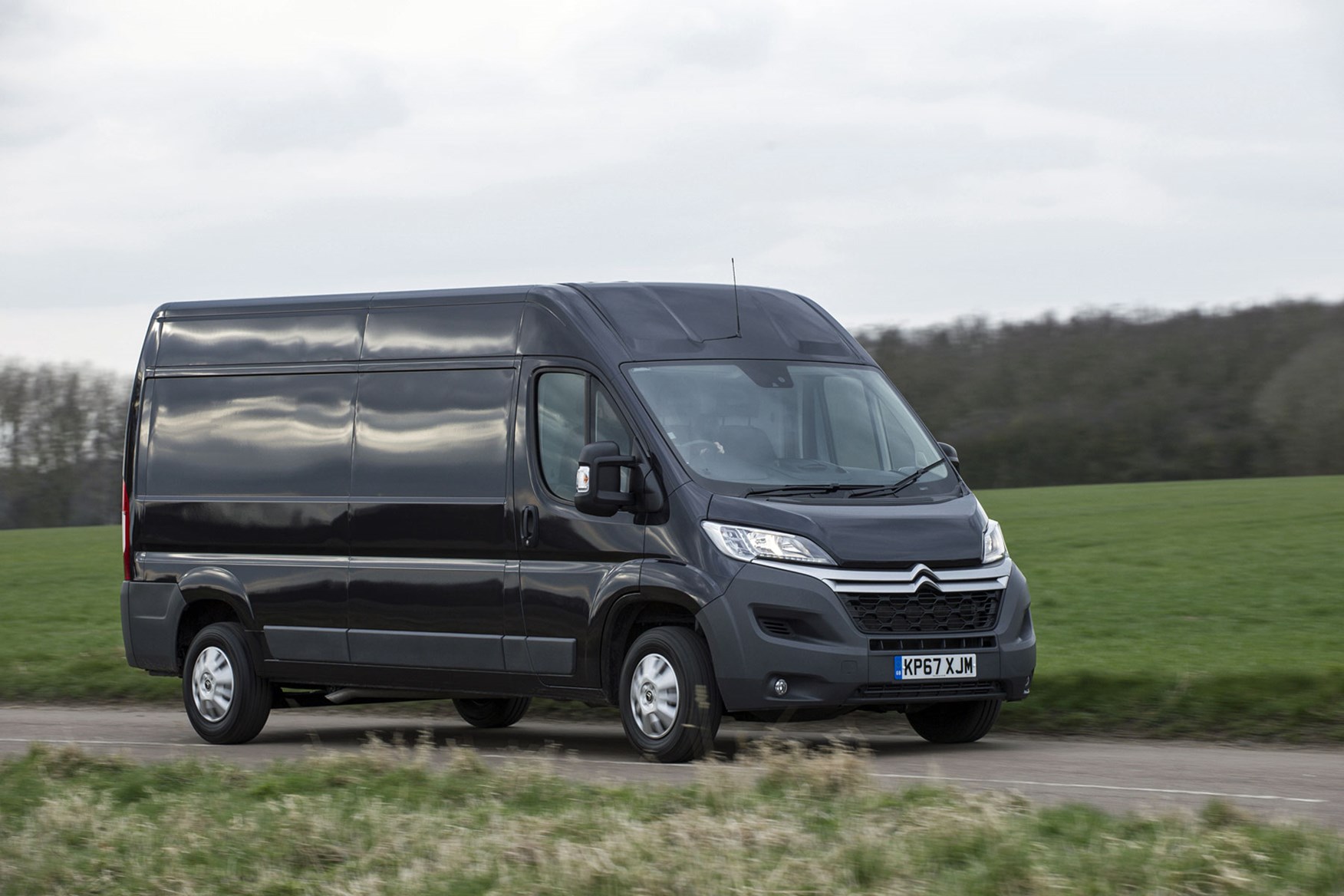 The smaller 2.0-litre models didn't get any reduction in performance on paper - in fact each of them made either more power or more torque than their older equivalent - but you may feel in practice that Relays with these engines don't quite feel as muscular as they did before.
Unfortunately, the move back to 2.2-litres hasn't fully resolved this concern, as instead of the three previous power outputs - 110hp / 300Nm, 130hp / 340Nm and 160hp / 350Nm - the latest Citroen Relay range is limited to just two engine variants.
And the most powerful one of these has just 140hp and 340Nm; the least powerful has 120hp and 310Nm. But while this is a lot less than some rivals can provide if you're prepared to spend all the money, you'll only really think the 140hp Relay under-powered when driving it fully loaded - after all, the Citroen is quite light for a large van.
Unrefined and tiring to drive
The really bad news about the Citroen Relay driving experience is that it can be quite tiring at motorway speeds. The steering is light but lacks precision, which means you have to concentrate hard to keep it pointed in even a straight line.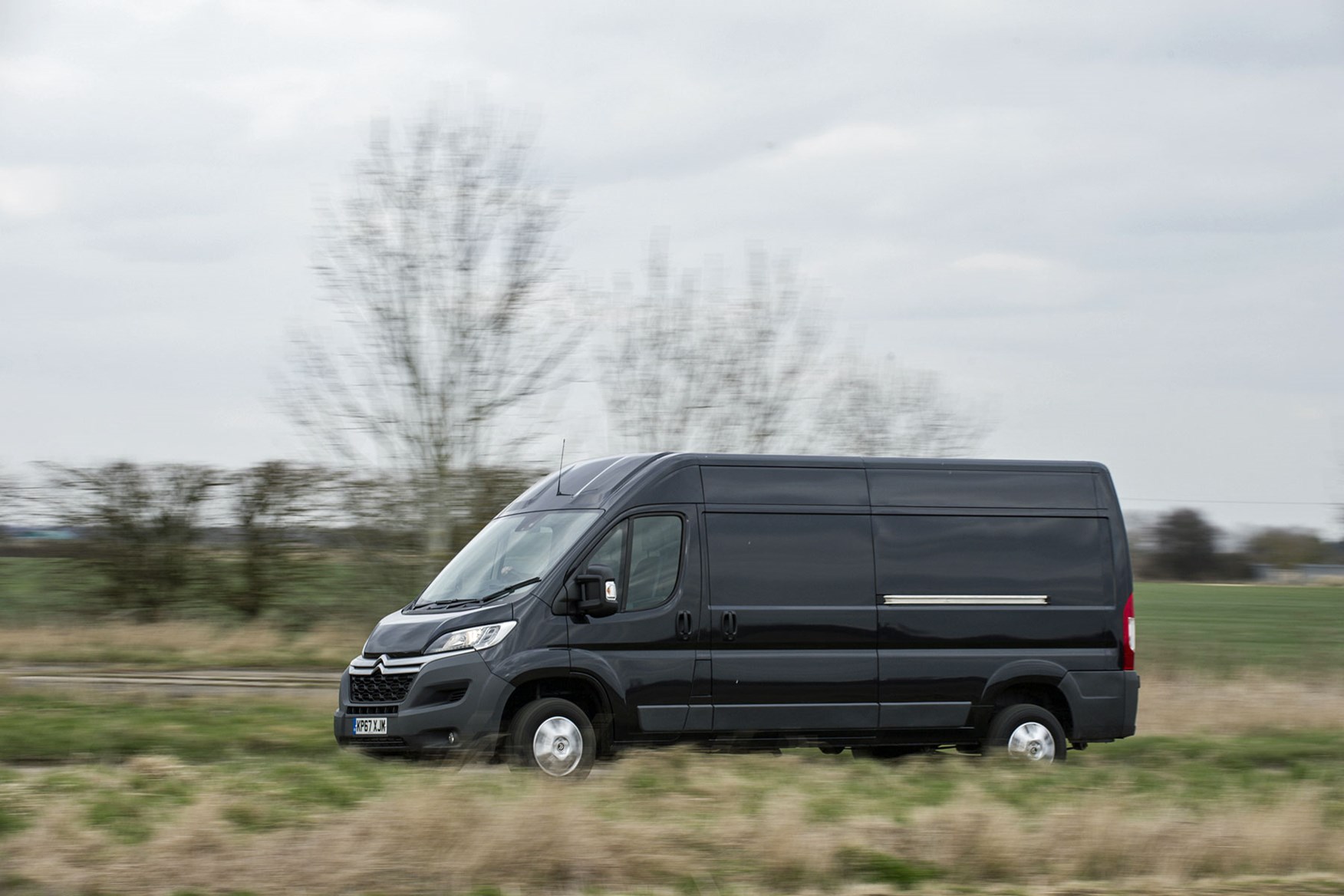 Ride comfort is also rather jittery - typical for a large van of this age, this will settle once there's some weight in the back - and even with a full bulkhead refinement is poor. A lot of road and engine noise can be heard in the cabin.
On a more positive note, a relatively tight turning circle in combination with that light steering makes it easy to handle at lower speeds around town.
Good visibility
Lots of in-cab storage
Seats aren't the most comfortable
The Relay offers a pleasant driving environment for a van of its age, with good forward visibility and split door mirrors with lower sections that can be angled downwards - useful when parking in tight spots or for spotting vehicles hiding in your blindspots.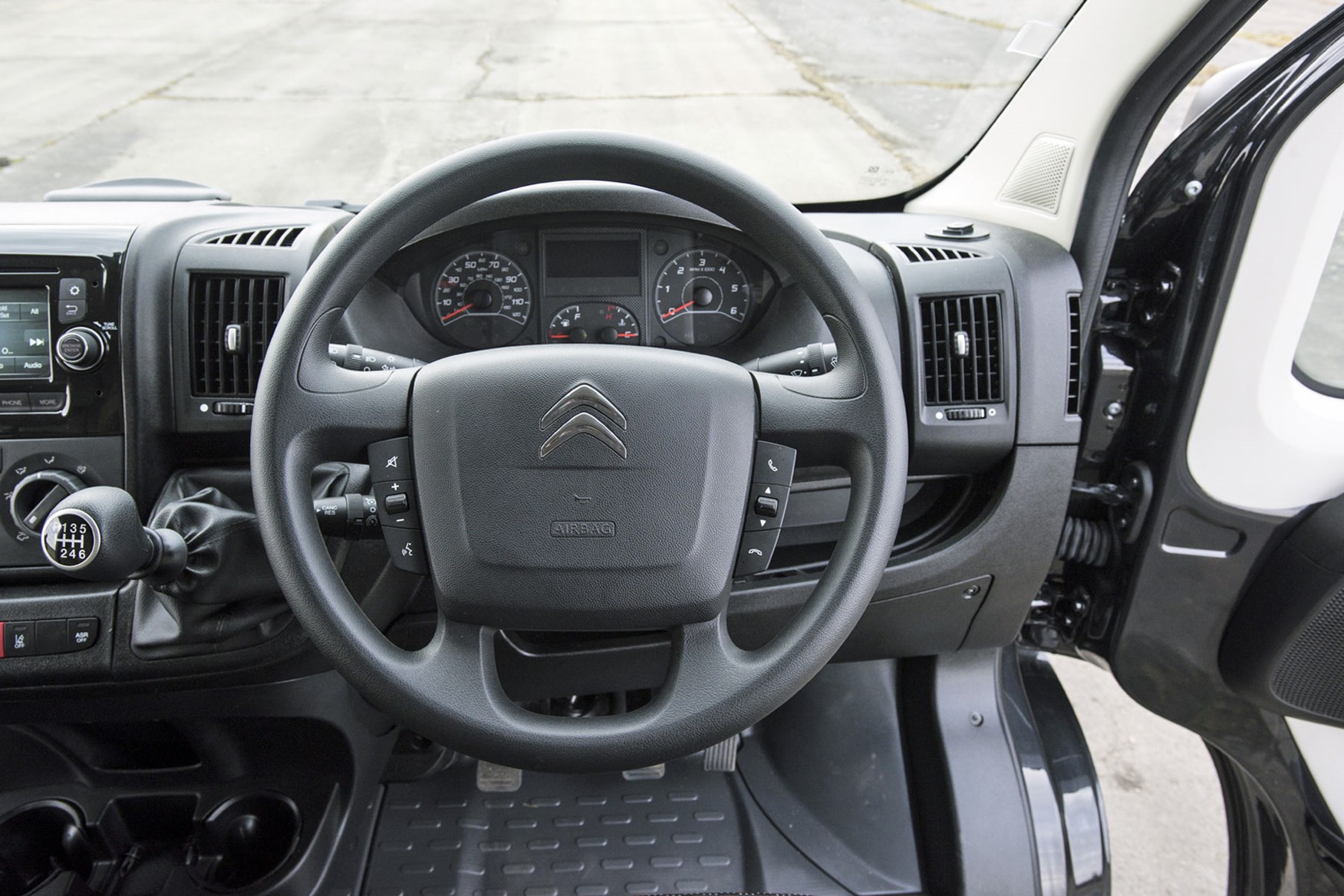 Electric windows and electrically adjustable mirrors are standard. The dual passenger seat includes a drop-down desk unit and the Relay also comes with a CD stereo as standard.
Plenty of storage
In-cab storage includes two glove compartments (the central one is lockable and has room for a laptop computer), a dashboard-mounted document clip and a couple of open and lidded compartments elsewhere in the dashboard.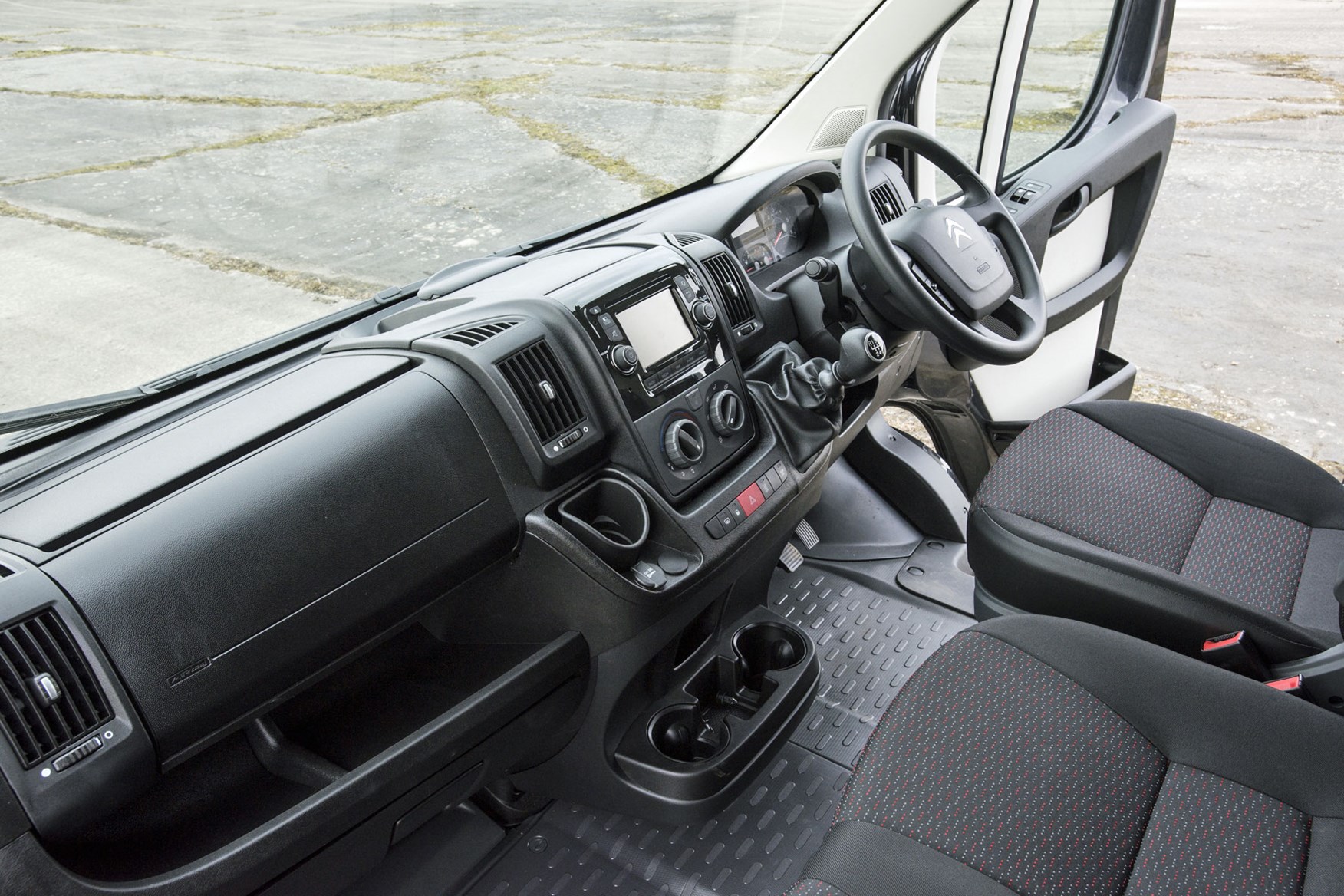 There are also generous door pockets, a storage area under the passenger seat and a 22-litre open overhead compartment.
The driver's seat is comfortable and can be chosen with its own suspension - useful if you spend long hours on the road. The passenger seat isn't as comfortable.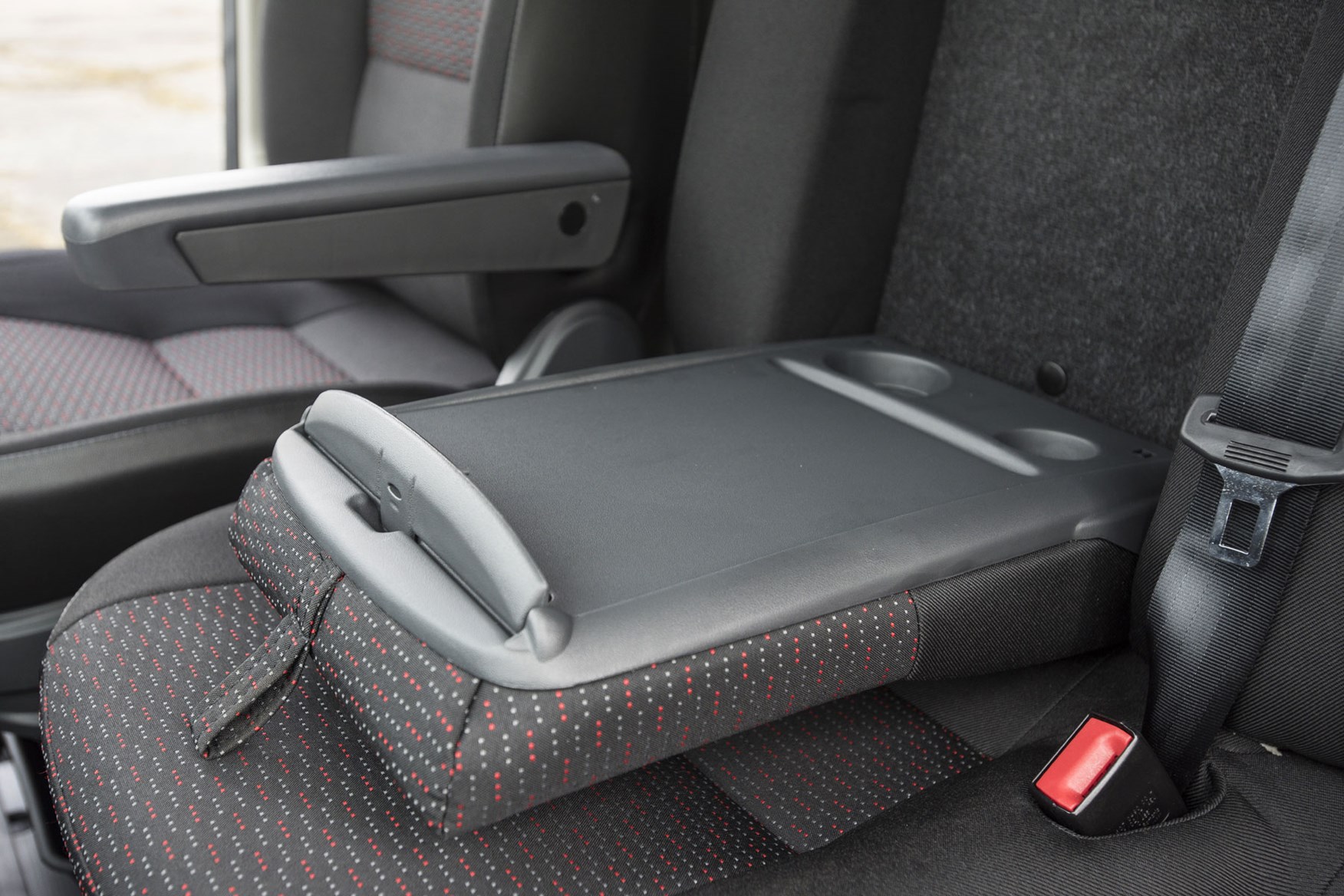 For details of the standard equipment for the current range, see the Costs section of this review.
Among the best in the large van sector for mpg
Some cost-saving design features
Lengthy service intervals on Euro 6 models
There are some clever design features intended to keep your costs down on the Citroen Relay. The front and rear bumpers, for example, are both assembled from three pieces rather than a single part, meaning they can be replaced in sections should a slight bit of damage occur.
Citroen Relay mpg
As with all Euro 6 vans now, the Relay has an AdBlue tank that must be kept topped up in order to keep the emissions down (the engine won't start without it!).
Possibly more confusingly, Citroen now quotes the Relay's fuel economy according to the latest WLTP standard - this is right and proper, but means that the latest models appear to have much lower fuel economy than the models they replaced.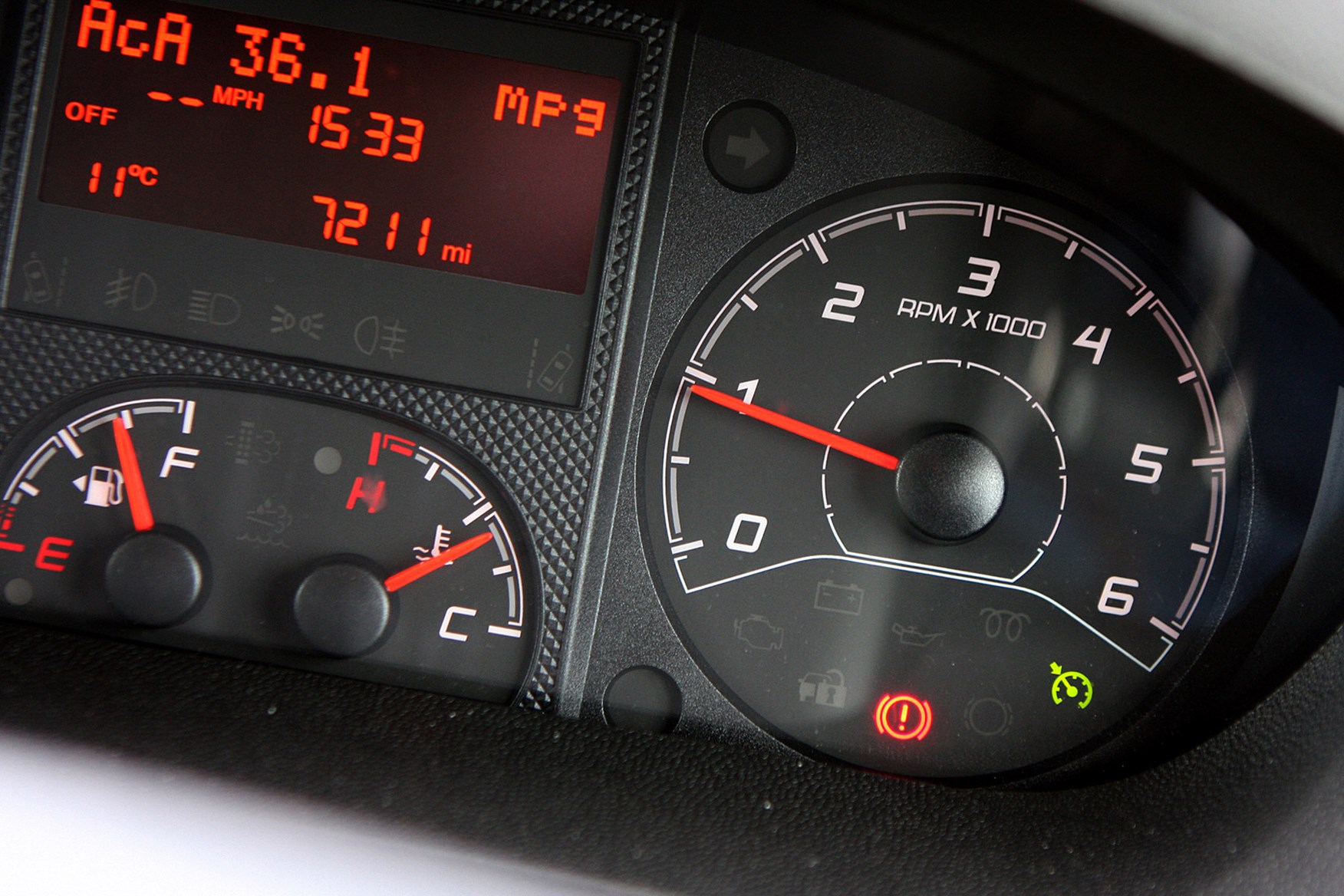 As such the Relay has gone from claiming as much as 47.0mpg to a best of 34.9mpg. This doesn't reflect a dramatic drop in efficiency, rather that WLTP is closer to real life than the NEDC test it replaced.
You should still take the official claims with a pinch of salt, though.
Citroen Relay servicing intervals and warranty
Pre-Euro 6 Relays had 25,000-mile service intervals, but with the introduction of the new 2.0-litre engines in 2016, this was extended to 30,000 miles while the latest 2.2-litre models can go 32,000 miles between dealer visits. In theory.
Technically, you can also go two years between services, but we'd still recommend an annual safety check for peace of mind, and heavily used vans should be serviced every 12,500 miles, regardless (that's according to Citroen, too, not us).
New Relays come with a three-year / 100,000-mile warranty.
Citroen Relay standard equipment
The current Relay range (writing in January 2021) is split across four trim levels: X, Worker, Enterprise and Driver. Beam me up, Scotty, and we'll discuss the standard kit.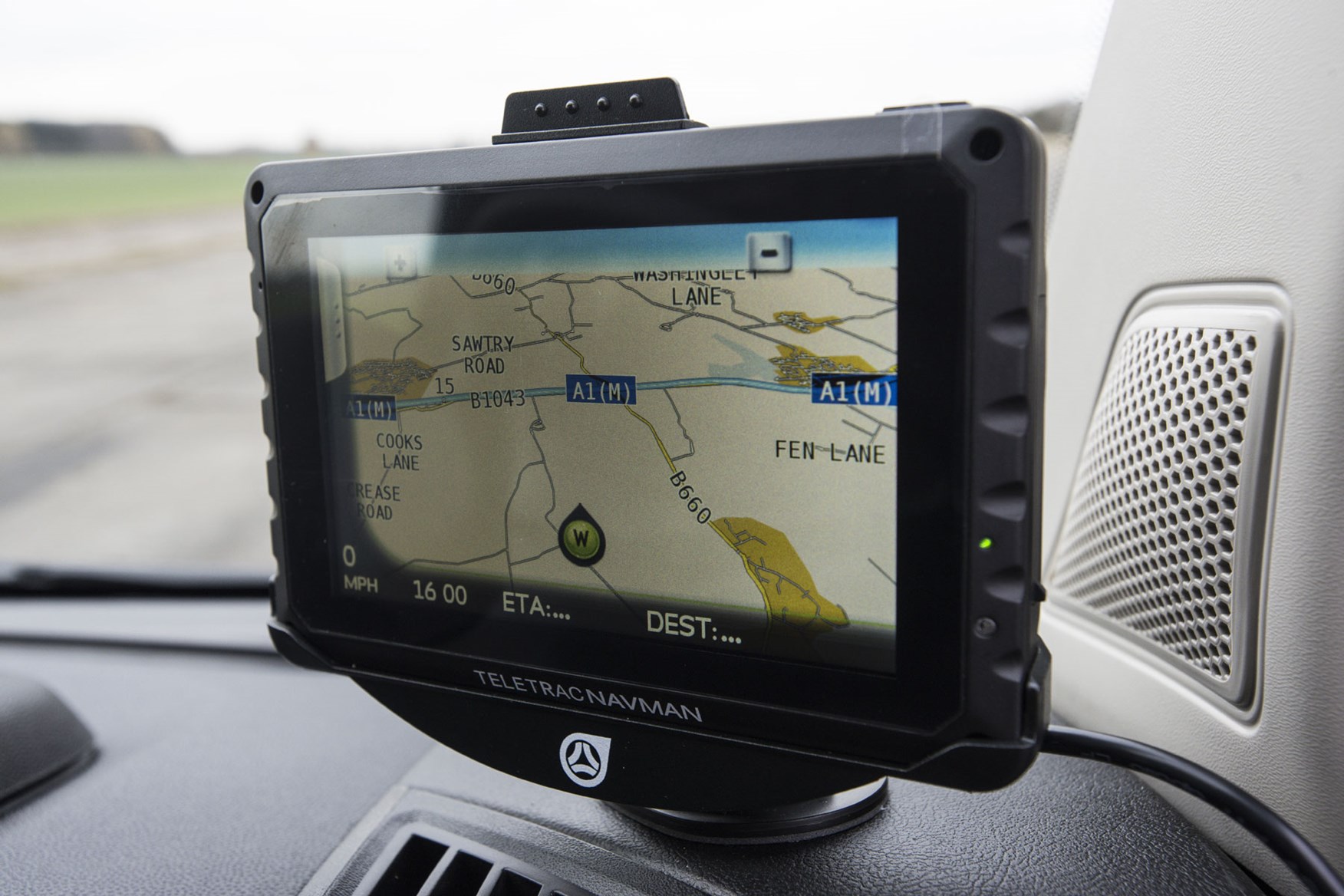 A once stage, a big Relay selling point was that all versions got satellite-navigation included in the basic asking price, alongside stolen vehicle tracking.
However, the fitment of this Teletrac system on the basic model ended in December 2018 - so you'll just have to use your smartphone like everyone else; The Relay Enterprise and Driver do still get a TomTom-based sat-nav system as standard.
Citroen Relay X equipment highlights:
Telematics box for Free2Move Connect Fleet Services
Reach-adjustable steering wheel with audio controls
Height-adjustable driver's seat
Electric windows
Electrically-adjusted twin-lens door mirrors with heated upper lenses
Rear doors with 180-degree opening
Sliding side door on the passenger side
Full steel bulkhead
Half-height load area protection
Citroen Relay Worker standard equipment highlights (in addition to X):
Cruise control with variable speed limiter
Lower central glovebox (instead of cupholders and phone storage)
Lumbar adjustment and armrest for driver's seat
Grip Control electronic traction control system with Hill Descent Control
Underbody protection plate
Reinforced suspension
All-season tyres
Front and rear mudflaps
Citroen Relay Enterprise standard equipment highlights (in addition to X rather than Worker):
Touchscreen infotainment system with sat-nav
Air-conditioning
Cruise control with variable speed limiter
Touchscreen infotainment system with 5.0-inch screen
Rear parking sensors
Lower central glovebox (instead of cupholders and phone storage)
Lumbar adjustment and armrest for driver's seat
Citroen Relay Driver standard equipment highlights (in addition to Enterprise):
Rear parking camera
LED daytime running lights in the headlights
Automatic lights and wipers
USB charging socket and tablet holder on dashboard
Driver Assist Pack for added safety equipment
For more details of safety and security equipment, see the Safety and Security section of this review.
As a van that's been around for such a long time, especially one that's sold by three different brands, you would have to hope that most of the faults and kinks have been ironed out by now.
So, if you're buying new, you shouldn't have too much to worry about. Except, of course, that the 2.0-litre engines were only introduced in 2016.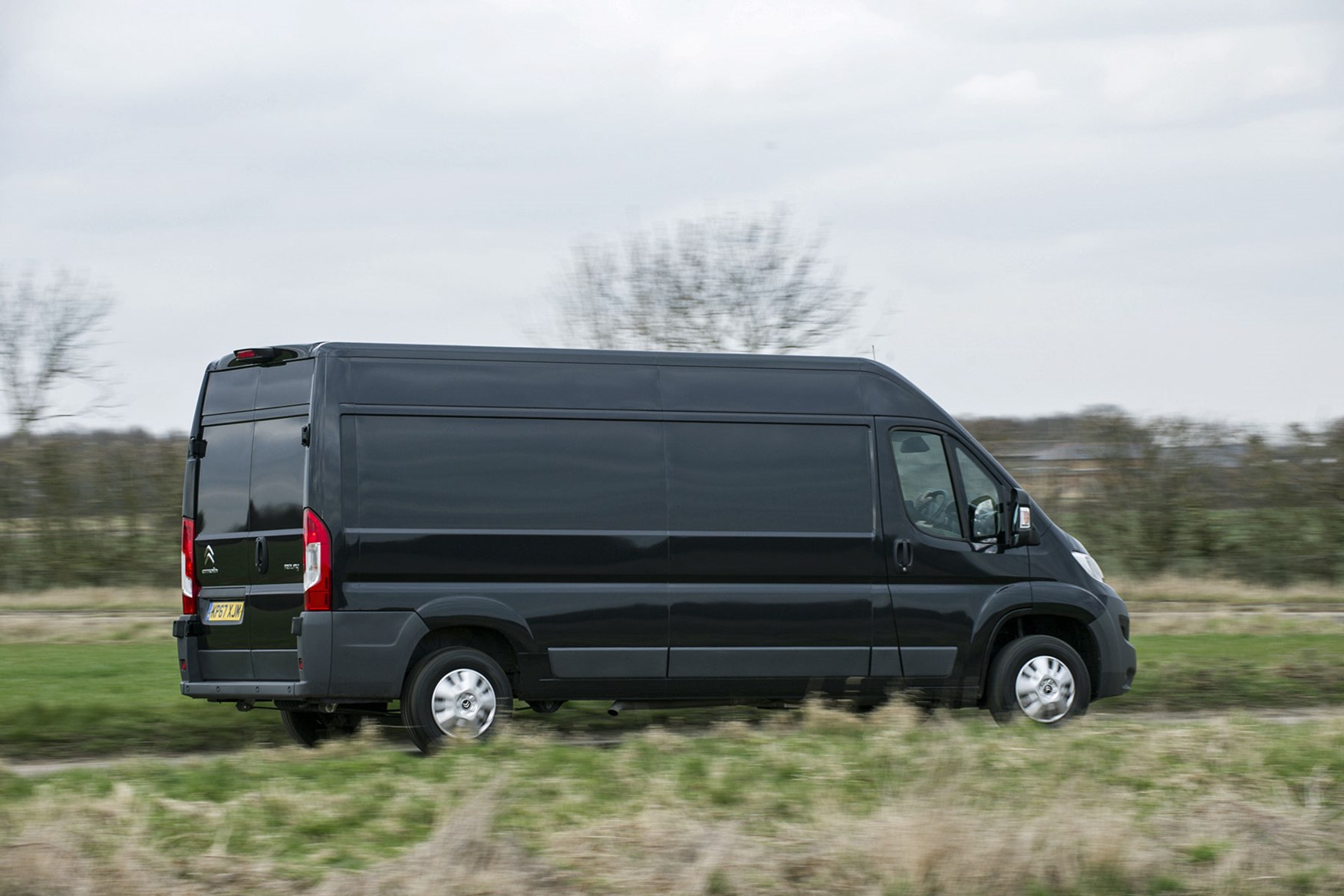 This still shouldn't be a major concern, as Peugeot-Citroen (like the van, the engine is a joint development) claimed to have done extensive, commercial vehicle-specific testing of the new BlueHDi motors.
They are also re-developments of existing car engines, so again, have plenty of real-world miles under their belts.
There have been reports of starting and running problems with the older 2.2-litre HDi engines, so if you're looking at a used example be sure to check the service history very carefully - just as you would with any other van.
Immobiliser as standard, alarm from Enterprise level
Limited standard safety kit
Autonomous emergency braking optional
Citroen used to go above and beyond most other large van makers when it comes to security by fitting a Teletrac tracking device, including three years' subscription to the location service, as part of the asking price on all Relay models.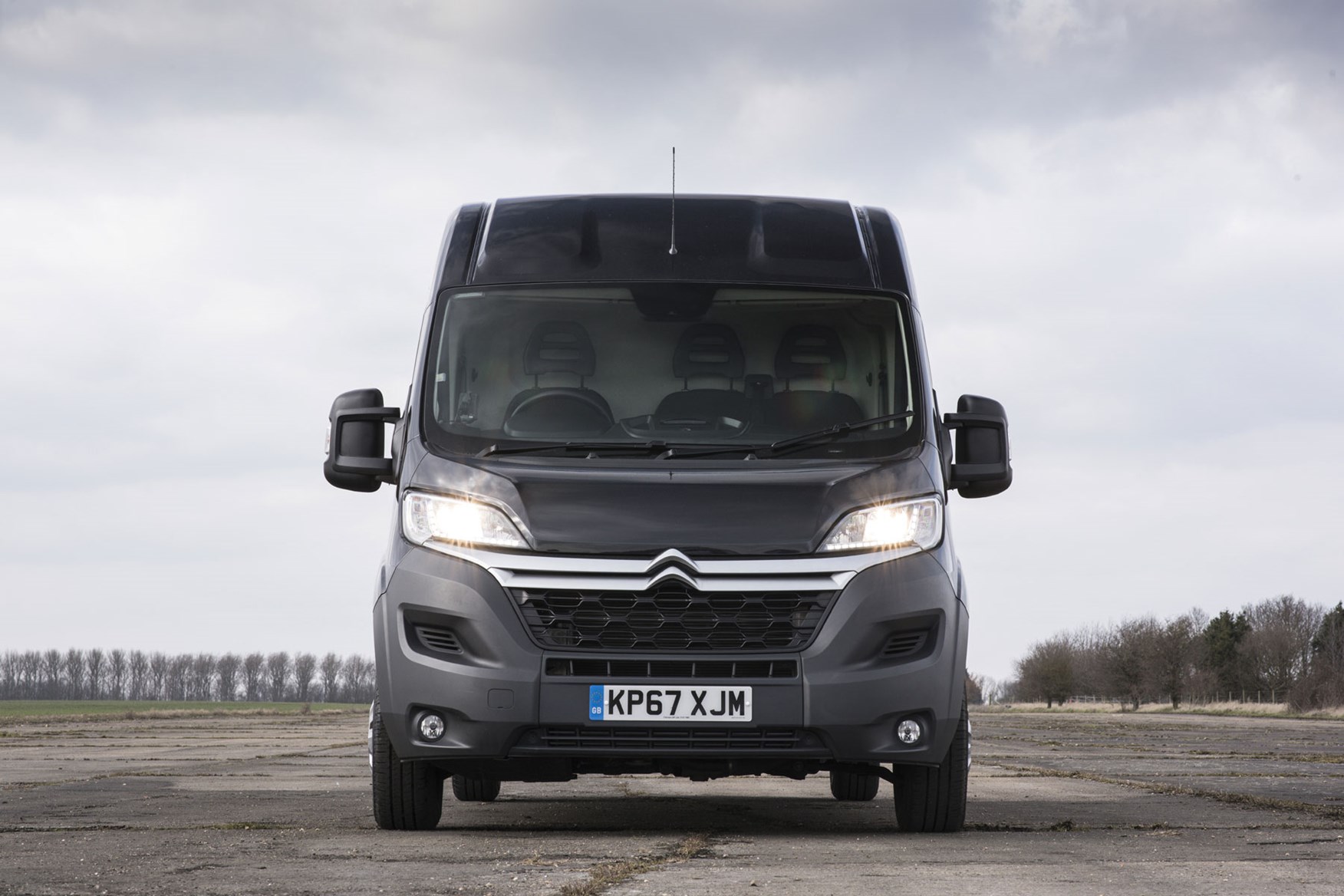 However, as with the associated sat-nav system, as of December 2018 this is no longer the case. So, if you're interested in a tracking system, you'll have to get a third party one fitted.
Citroen Relay security
All versions get an immobiliser and remote locking as standard.
However, only the Enterprise and Driver models comes with an alarm.
Citroen Relay safety
When it comes to safety, the latest versions of the Relay cover the basics but do little more. So, you get electronic stability control (ESC), but there's only one airbag (for the driver) unless you venture into the options list.
Heavy versions - meaning those of 4.0-tonne gross vehicle weight (3.5 tonnes is the heaviest you can drive on a regular car licence) - do get lane-departure warning and autonomous emergency braking as standard as well, as do all Driver models, by virtue of their Driver Assist Pack.
These items are available as optional extras for the rest of the range.
Which Citroën Relay is best for me?
The Citroen Relay comes in a wide range of model varieties, and as an older van compared with most rivals, you should expect to be able to get a good deal.
We have new and used examples for sale in our classified section:
On paper, the most efficient model is always going to be the one with the smallest engine. But if you planned to travel fully loaded on a regular basis, you may well find a more powerful mid-range engine option suits you better, as this should prove less strained in everyday use.
Similarly, the variants with the highest payloads will also be smaller in size - so be sure to check our dedicated Citroen Relay Dimensions page to find out whether your gear and goods will fit.
>> Best large vans for payload
---
Citroen Relay individual model reviews
We've driven and reviewed the following specific Citroen Relay examples, which serve as a supplement to the main review information above:
---

Citroen Relay 2.2 HDi 130 Tipper review
Tested July 2015 by Liam Campbell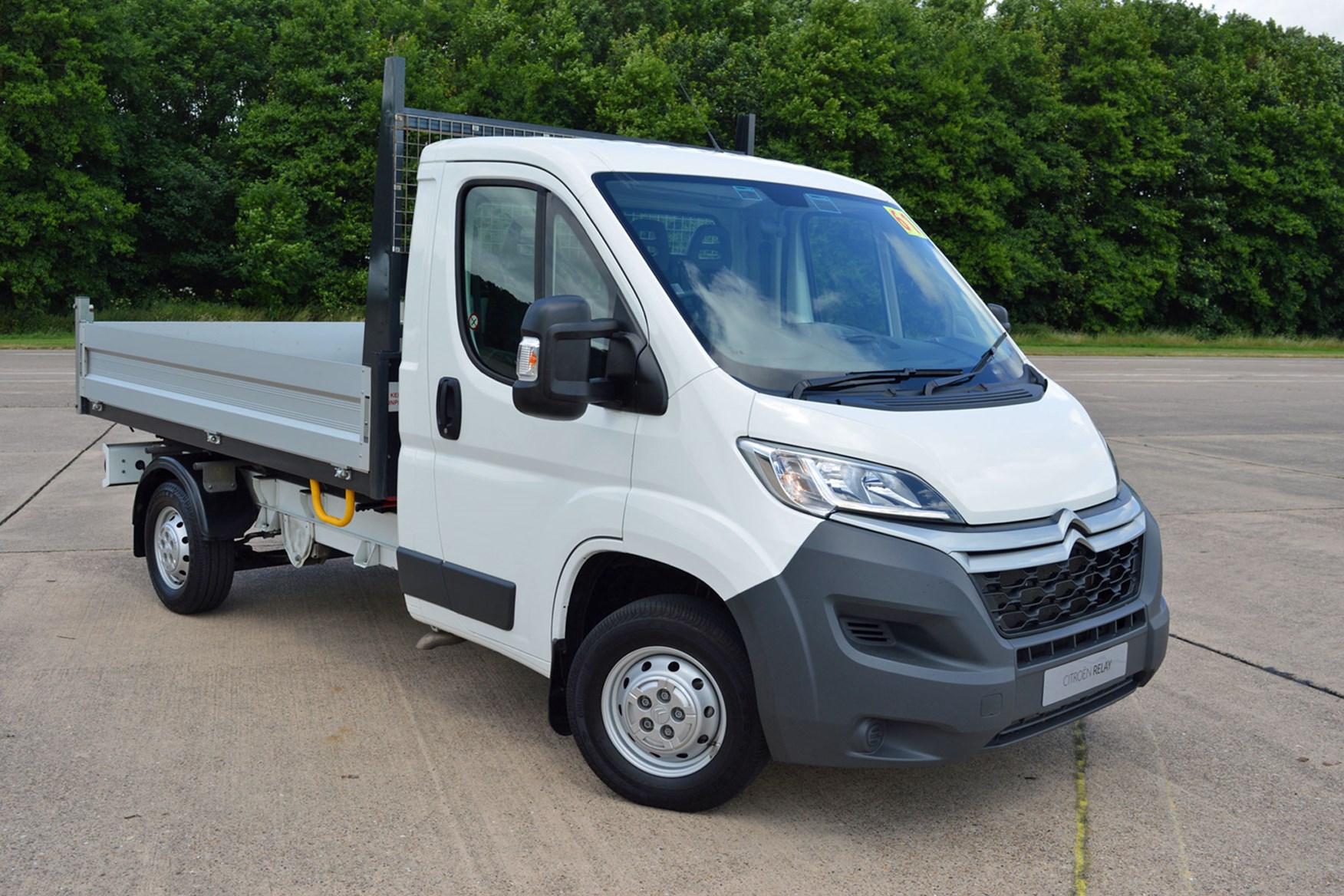 Citroen Relay Tipper by Tipmaster - part of the Ready to Run conversion programme
1,235kg payload and large cargo area - better than some rivals
Expensive; priced at £26,030 (plus VAT) and residuals not as strong as some rivals*
The construction industry is back in full swing, which means the sales of new tipper trucks is on the rise. The Ford Transit has traditionally dominated this market, but Citroen has started to make inroads with its tipper conversion.
Over the past three years, Citroen has been taking a huge gamble with its 'Ready to Run' conversion programme. The French manufacturer took the initiative to partner with three leading UK bodybuilders and invest £2 million to stock its dealer network with off-the-shelf Luton, dropside and tipper trucks.
The partner for the tipper operations is London-based Tipmaster, who have been trading since 1886, and started manufacturing tipper bodies in 1968. Even though Tipmaster is a smaller company than Ingimex and VFS, their conversions are renowned for their strength and durability.
Chassis
Off-the-shelf Citroen Relay Tippers, with low lead times, financing and full manufacturer warranties, are only available on the 3.5t GVW, medium wheelbase chassis with the 130hp / 320Nm output of the 2.2-litre HDi engine.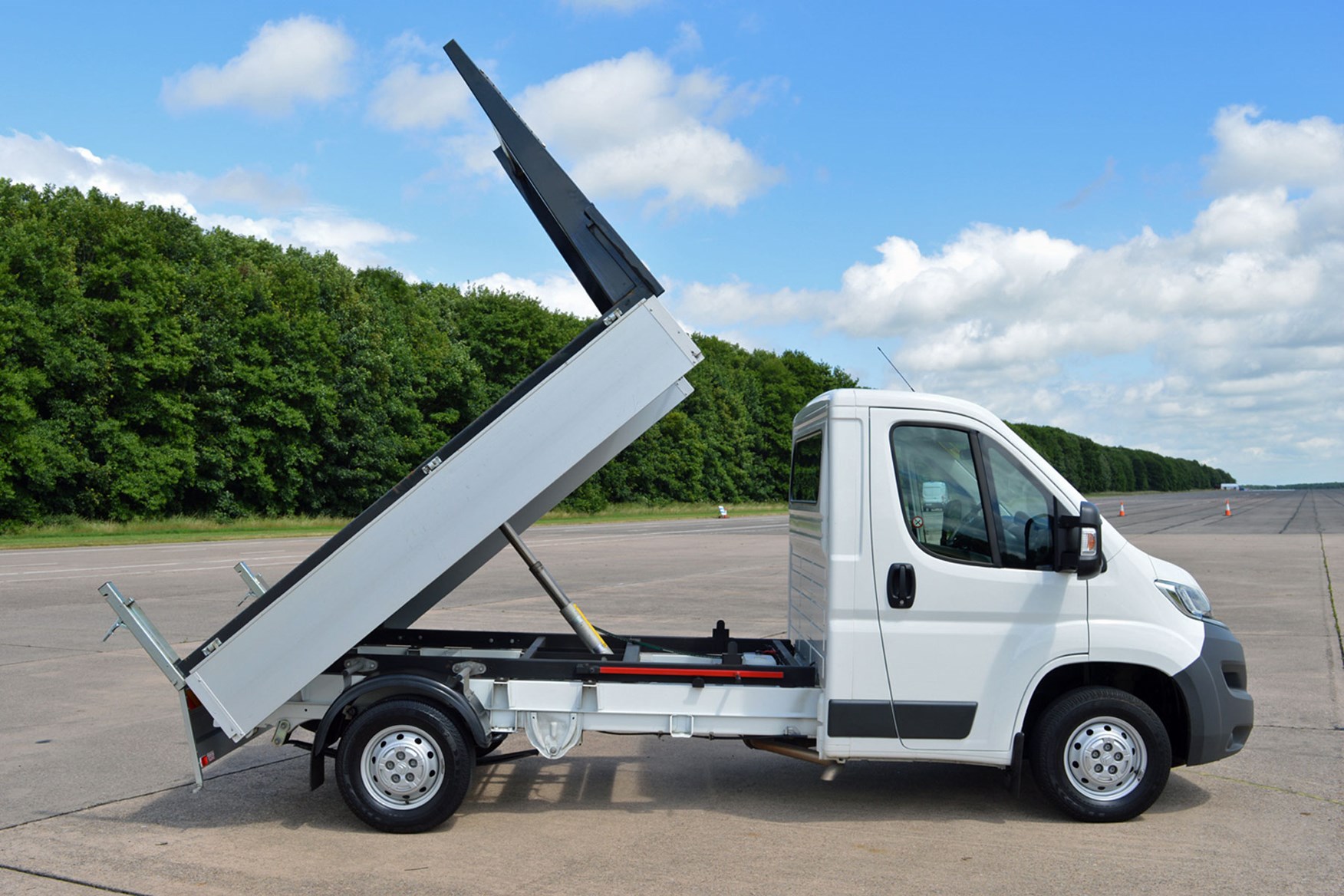 Other wheelbases, weights and outputs can be specified, but they are made to order.
Tipper body
The load area of the tipper body measures 3,000mm long by 2,035mm wide. The side walls are 400mm high and the loading height is 860mm. There is a full height bulkhead, which is solid at the bottom half and mesh at the top for better visibility, and steps at the side for ease of access.
Citroen Relay chassis have an unladen weight of 1,635kg, but the weight of the tipper body takes this up to 2,265kg. Given the maximum gross vehicle weight of 3,500kg (3.5t), this gives a total useable payload of 1,235kg – significantly higher than most 3.5t tippers.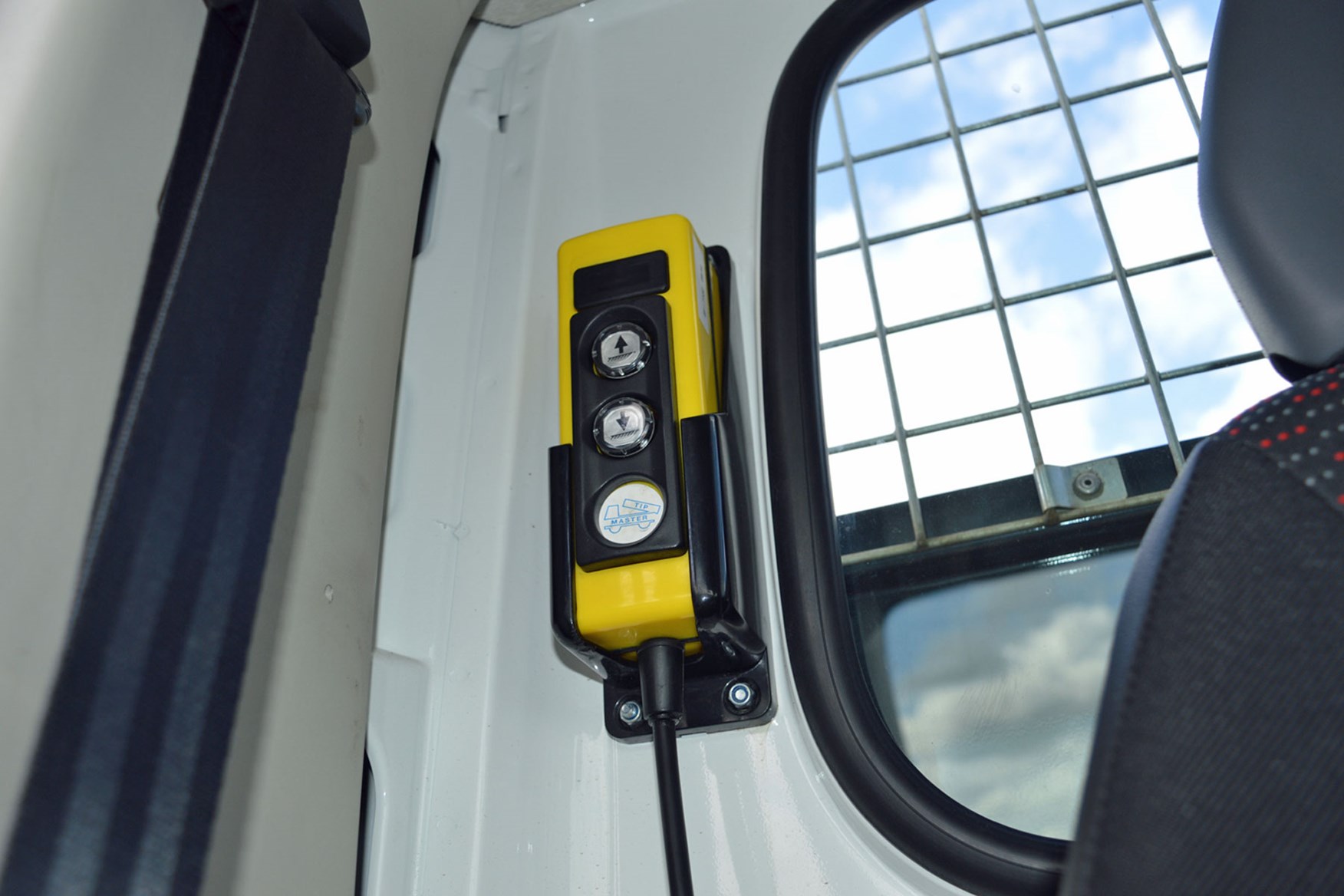 The control is housed in a pocket behind the driver's seat. The lead runs for about two metres, which means the operators can get out of the cab and command a good view of the work space before tipping.
The tipping gear is fast to approach the maximum angle of 45 degrees and there is also a secure and immensely strong built-in body prop.
On the road
A pleasant cab environment is becoming more essential for the van driver, and the Citroen Relay tipper ticks that box too. It's very spacious, generously specced due to the Enterprise trim level and there's good all-round visibility thanks to the split door mirrors, height adjustable driver seat and the large window in the bulkhead.
All Ready to Run conversions are Enterprise specification, which means they benefit from DAB digital radio and MP3 CD player with steering mounted controls, 5-inch colour touch screen, Bluetooth handsfree, USB socket, cruise control with programmable speed limiter, and air conditioning.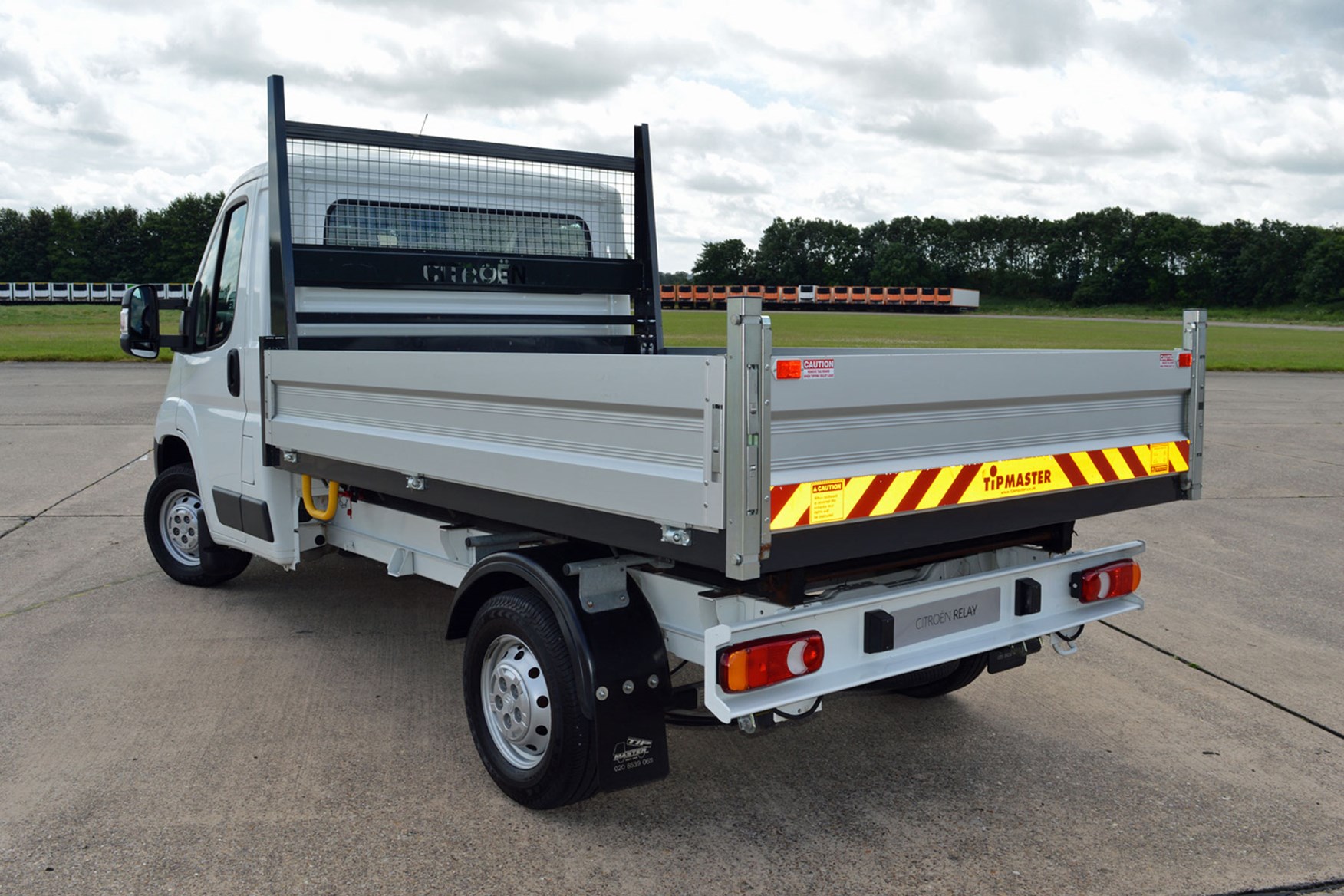 This is in addition to the already standard electric front windows, remote control central locking and Smartnav and Trackstar stolen vehicle tracking.
The weight of the tipper gear weighs the chassis down, which minimises the 'bouncing' when driving over bumps. The 130hp is well suited to conversions, and provides ample power and torque for hauling a full load.
Refinement may fall short of the Ford Transit and Mercedes-Benz Sprinter, it performs well against other budget tippers like the Vauxhall Movano and Renault Master.
Availability
One of the drawbacks of the Ready to Run range is the pricing; the Citroen Relay tipper will set you back £26,030 plus VAT which, even though being in the premium Enterprise spec, is very expensive.*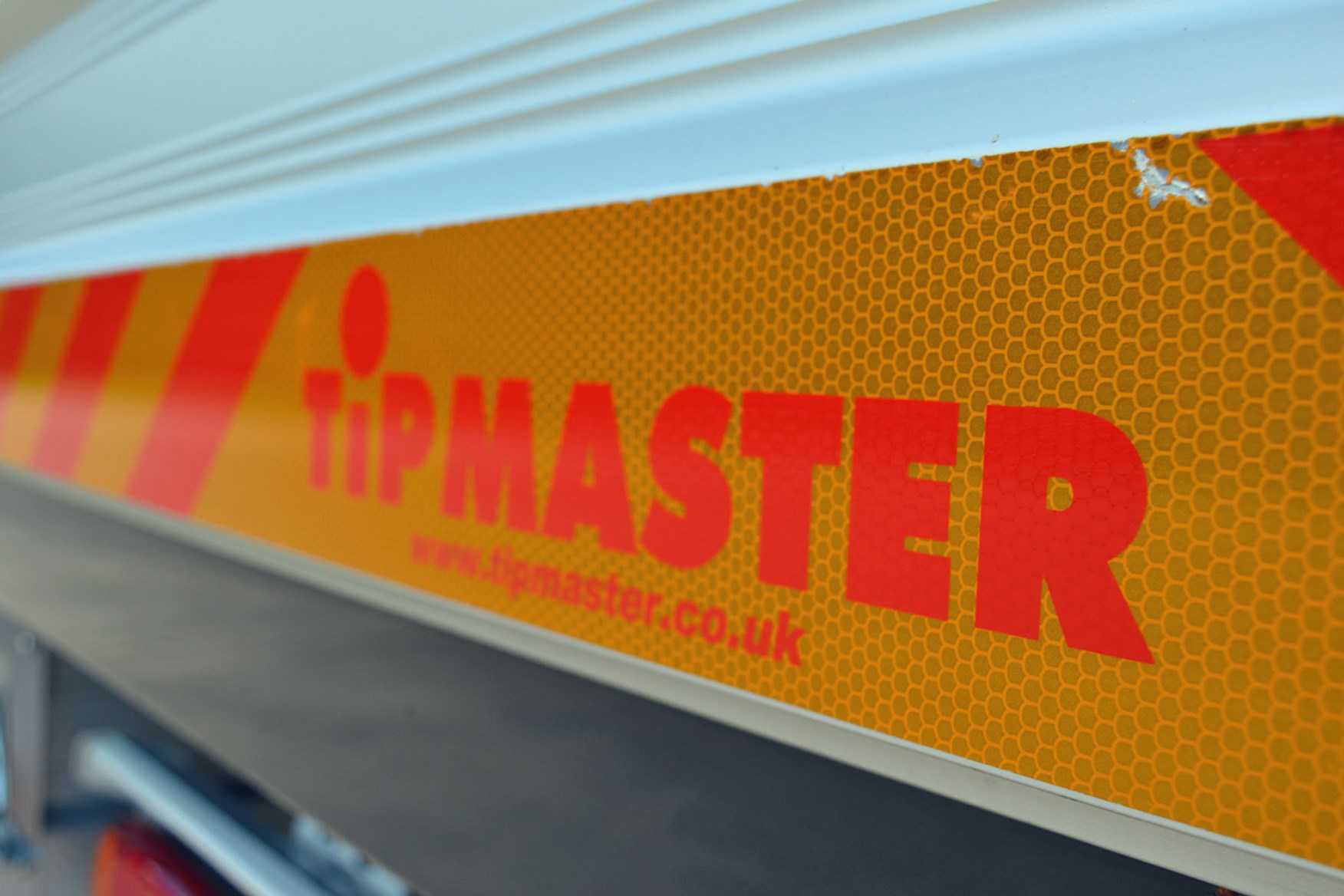 The good news is that the Relay Ready to Run conversions are well stocked throughout the Citroen Business Centre network.
Should I buy one?
There is very little not to like about the Citroen Relay tipper; it offers a good payload, it has a spacious and functional cab and the body is built by a bodybuilder renowned for its strength and reliability.
The two biggest downsides are the price and the fact that residual values won't be as high as the Ford Transit or Mercedes-Benz Sprinter tippers.
*All prices correct at time of writing in July 2015
---

Citroen Relay 2.2 HDi 130 review
Tested June 2015 by Liam Campbell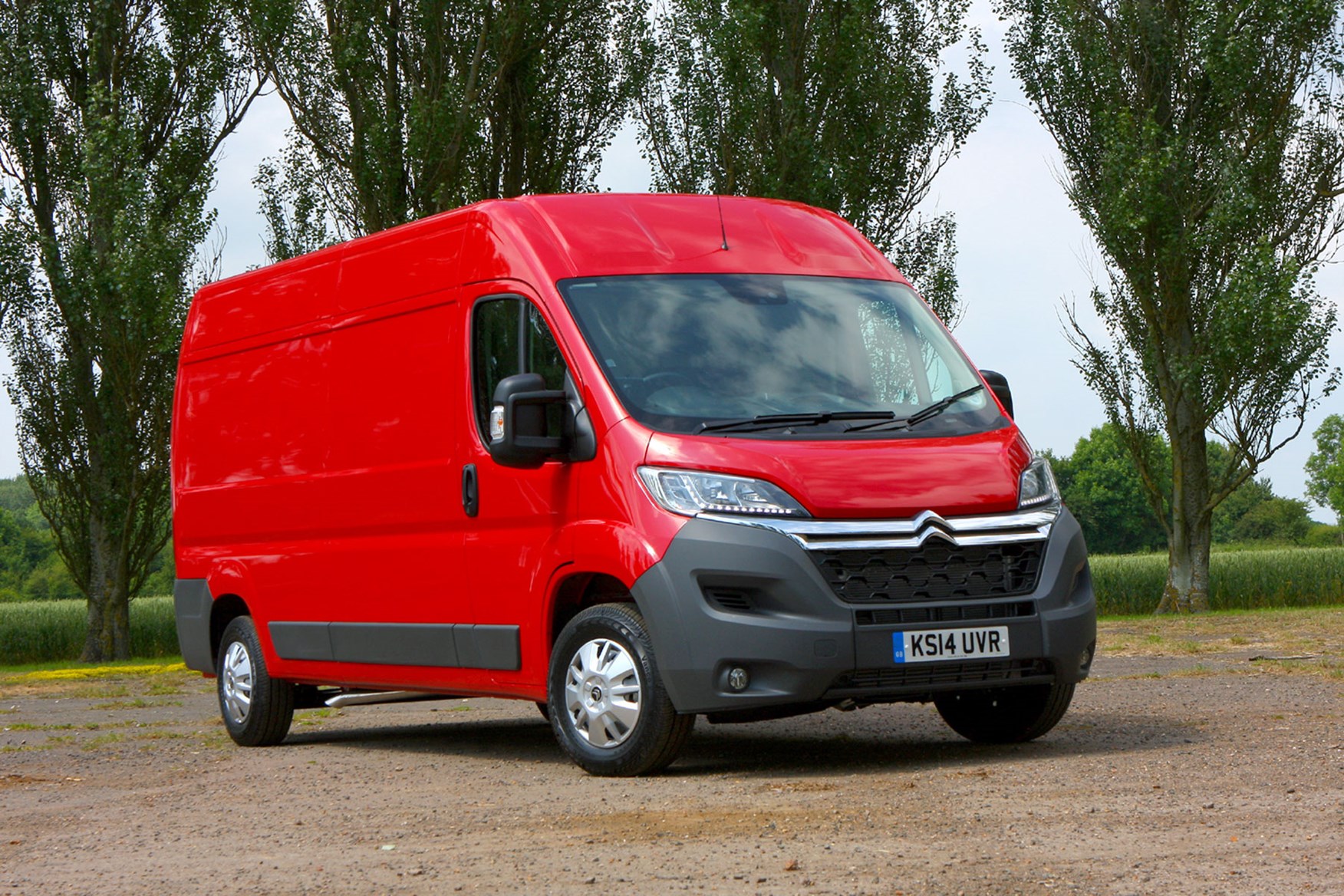 UK test of heavily revised Citroen Relay van
Extensive development work to improve ownership costs
Cabin improvements mean greater comfort and practicality
The current Relay was launched in 2006 and this new version marks an extensive makeover for the panel van.
Citroen has focused on some key areas including improving engine efficiency to reduce running costs, upgrading the cabin space to be more comfortable and more useful, plus strengthening of the body to improve safety and durability.
This version is the Relay 35 L3H2 with the mid-spec 2.2-litre diesel engine with 129bhp – it's long and high but there are longer and higher versions, and so this model has particular strong appeal to fleets. It's also the entry-level spec, not the higher-spec Enterprise version.
Revised engines
The engine is the revised 2.2-litre diesel as previously found in the Relay. It has been tweaked to provide a range of power outputs from 110hp through to 140hp (essential for the L4H4 version). The version tested here is the HDi 130 which is 130hp, with 320Nm of torque at 2000rpm.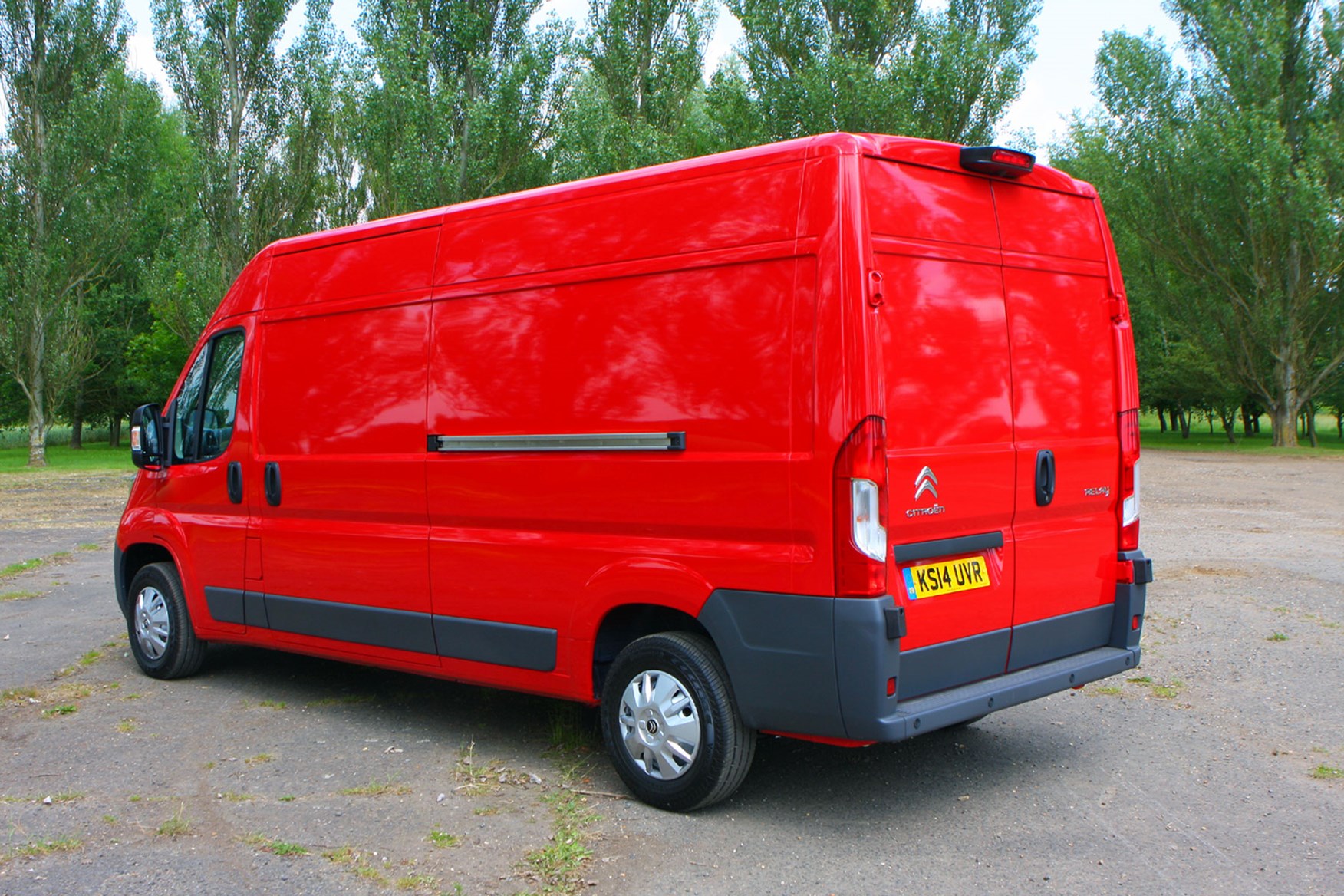 In terms of running costs, the L3H2 version has a claimed average of 38.2mpg and our tests revealed we could do better than that with sustained steady driving on dual carriageways, getting into the 40s.
The six-speed manual gearbox felt a little notchy in use, especially between the higher gears. However, the test vehicle was new and with a few more miles under its wheels we'd expect that to improve.
More kit as standard
Given how the new Ford Transit has markedly raised the bar by providing a much more car-like interior in terms of comfort, the Relay needed to up its game.
Citroen has responded by adding more kit to the standard panel van and on the Enterprise model.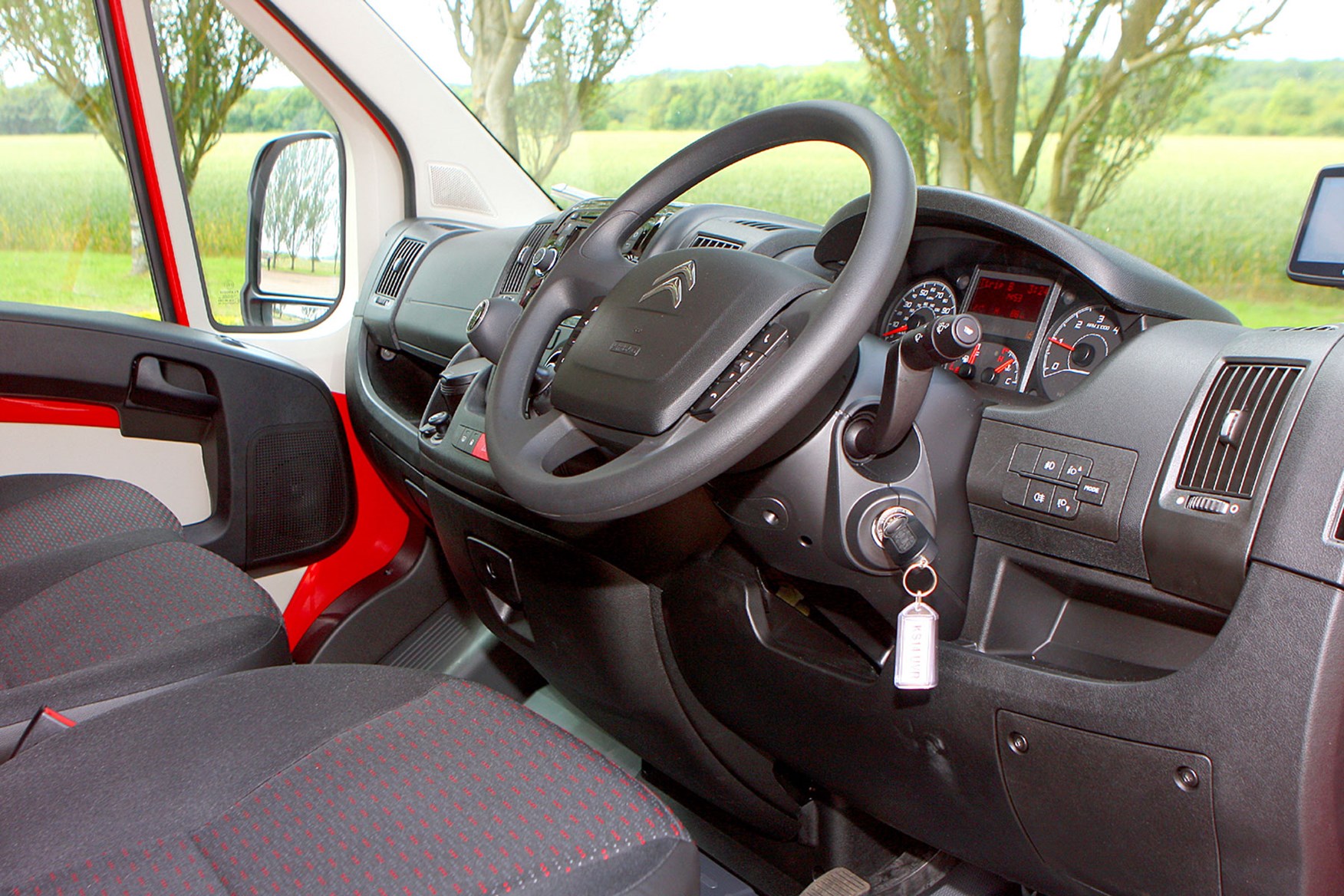 The Relay now comes with stability control, Bluetooth, USB socket, DAB radio with steering wheel mounted controls, daytime running lights and a full bulkhead as standard.
The Enterprise model also adds to its standard kit line-up with cruise control with variable speed limiter, alarm, five-inch touch screen and Bluetooth audio streaming and SMS.
A Teletrac system is thrown in too, featuring sat-nav and Trackstar stolen vehicle tracker.
Useful options
Citroen has also worked hard to provide a greater range of options at keen prices. Front fog lights cost £90 and a cigarette lighter is a tenner. More sophisticated kit such as Lane Departure Warning costs £300 (audible warning when you stray over the white lines), while folding and heated side mirrors will set you back £100.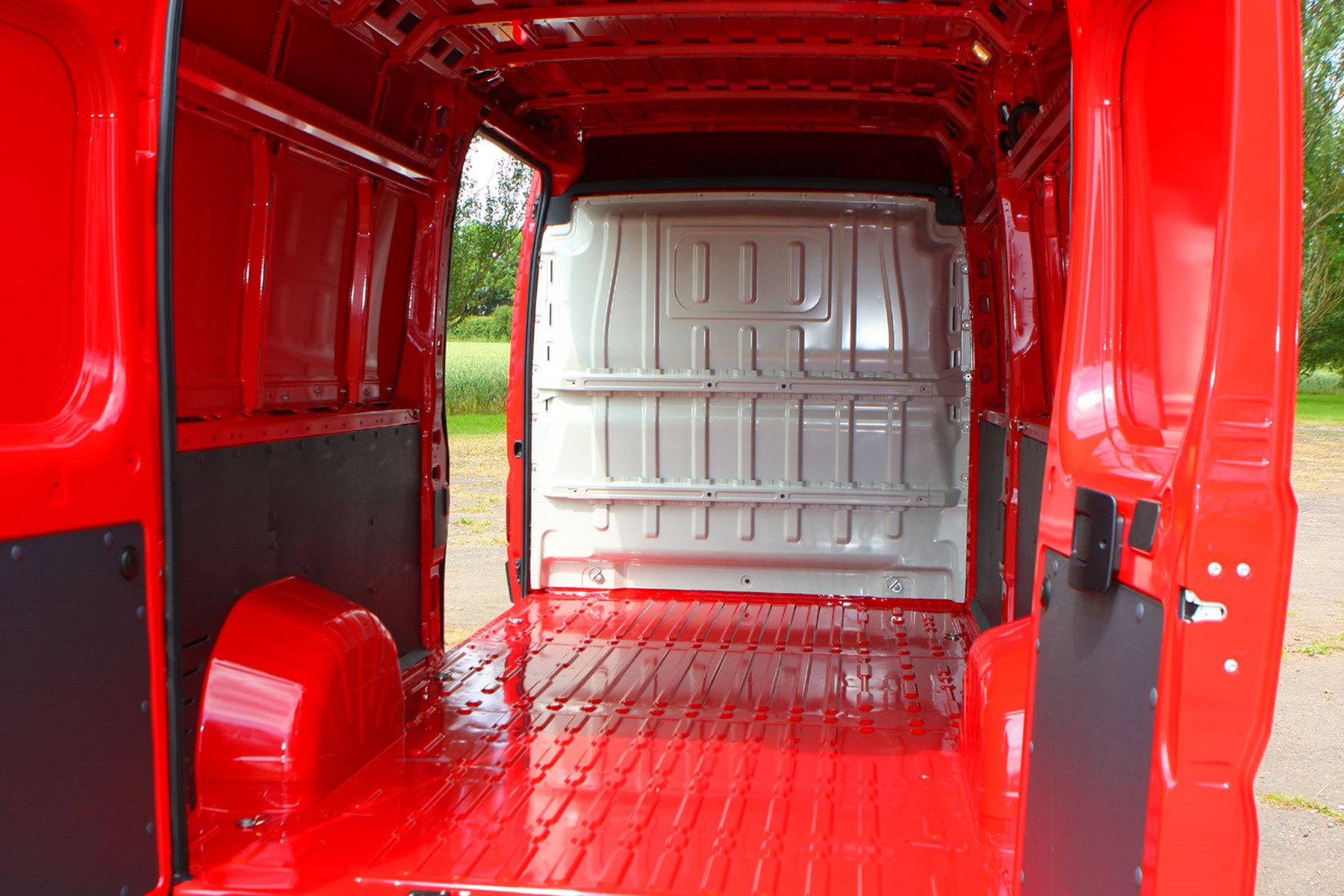 The reversing camera really proves its worth, especially on the longer and higher versions of the Relay with a clear view so you can exactly see how close you are to any objects. It costs £225 when specifying your new Relay but if it saves one crunched bumper it will have paid for itself.*
Lower running costs
Citroen has also looked at ways to reduce ownership costs including improving durability of certain parts such as side door runners while door hinges and locks have been strengthened.
Service intervals can be up to two years or 30k miles, whichever comes first, and Citroen is offering a flexible warranty of two years with unlimited mileage or three years and 100k miles.
Should I buy one?
The pricing of the Citroen Relay is competitive with the entry-level model coming in at under £20k (excluding VAT) compared to the entry-level Ford Transit Custom which is priced from £18,876.*
While the Transit Custom is a tad less powerful, otherwise it is a close match. Given the Blue Oval badge hauler is all new and it shows in a cabin even better geared to providing a practical and comfortable workspace, the Relay is going to have to push hard to win sales.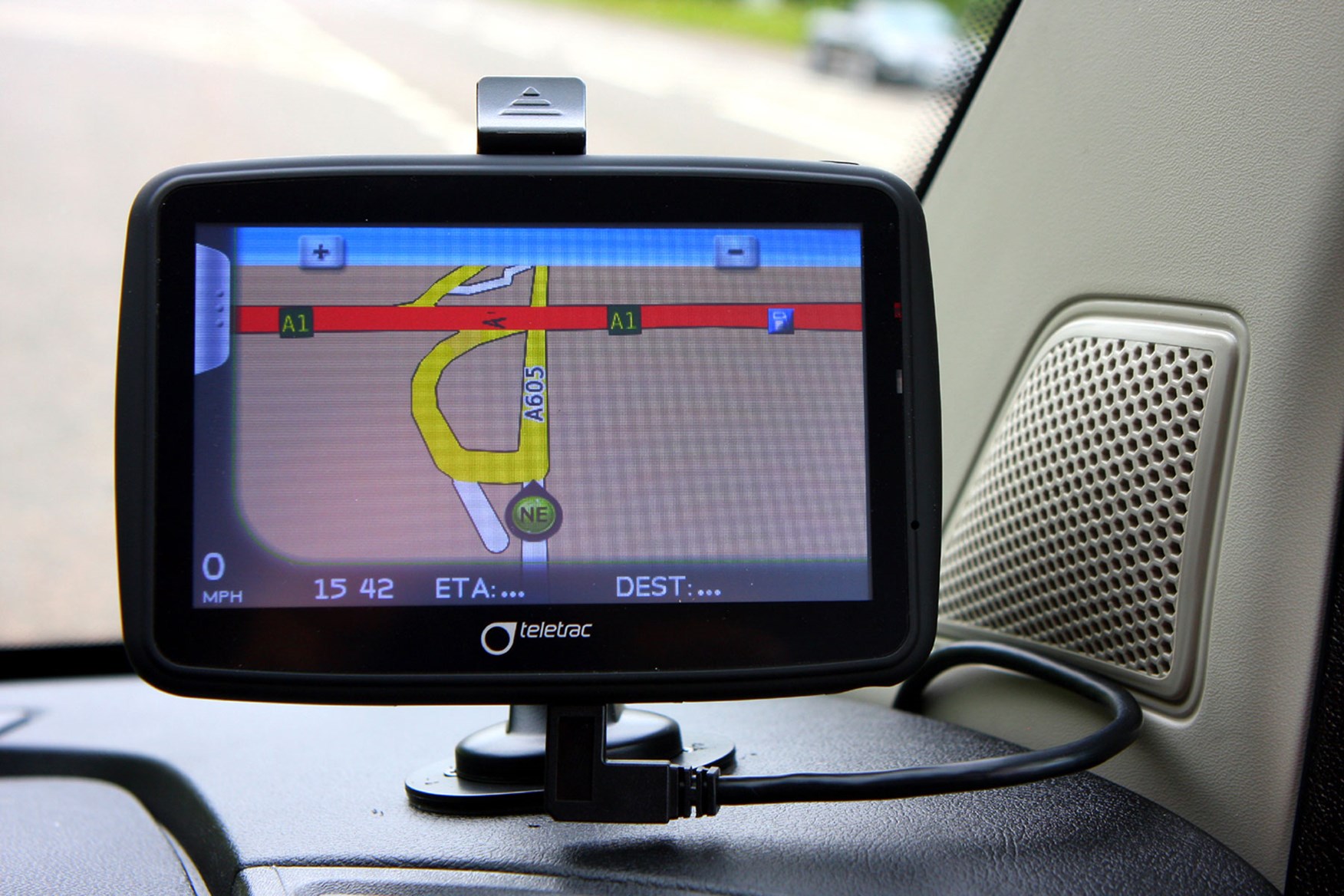 The addition of Teletrac fitted as standard across the range helps the Relay's cause and, as ever, there are plenty of different bodystyles and options to create the version you need.
Certainly in this popular L3H2 configuration it provides a comfortable drive for three people, fuel economy impressed and certain options proved their worth (such as the rear reversing camera).
*All prices correct at the time of writing in 2015