Daihatsu Charade Hatchback (1983 - 1993) Owner Reviews
2 owners have reviewed their car and noted advice on any problems they have experienced.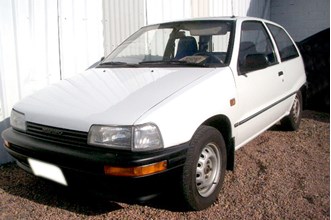 Review your car today
Owners reviews are a key source of info for car buyers, so add your voice and let everyone know what your car is like to own. Click on the link below to get started.
Write your own review
Owner reviews:
Results

1

to

2

of

2

Year/plate:

1990/H

Bought:

Used

in

November 2014

The fuel economy and small size makes it ideal as a cheap daily runabout.

Read full review

Year/plate:

1993/K

Bought:

New

in

unknown

Read full review
Latest news
Traditionally the best deals on convertible cars in Parkers Cars for Sale have been found after the clocks change – from October through to April, prices are suppressed and demand...

If you're looking to buy a 4x4 to help deal with the rough weather, or need it to tackle some tough terrain, you might be put off by the prospect of...