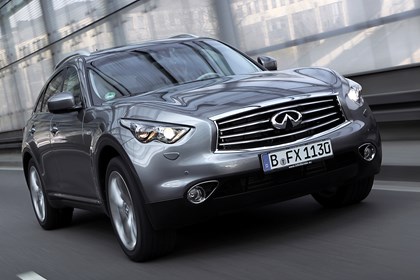 Our most recent reviewer

s

said:
Exceptional quality, comfort and reliability from my Infiniti. A pleasure to own and an improvement on the Cayenne which it...
We have an infiniti fx30ds which we bought in August 2019,after looking at the usual alternative brands. The decision...
Absolutely beautiful. Well built. Fully packed with technologies. Small problems like road tax and insurance can be dealt with. Overall,...
Read all owner reviews