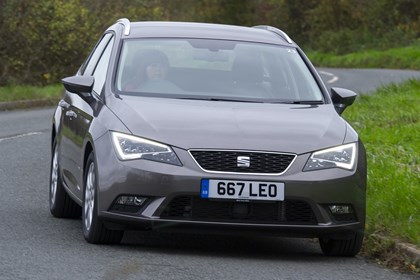 Our most recent reviewer

s

said:
Excellent car. Sharp handling and surprisingly quick. Makes driving a pleasure. Mpg good and service costs at Lincoln SEAT reasonable.
Really well eqipped with the tec pack. LED lights are fantastic.Got over 77 mpg on a run. Great comfort and...
We have found on a fast road eg M4 was getting 80 mpg to the gallon so was pleasantly surprised...
Read all owner reviews