Citroën C4 Hatchback (2004 - 2010) Owner Reviews
53 owners have reviewed their car and noted advice on any problems they have experienced.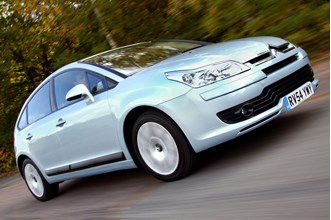 Review your car today
Owners reviews are a key source of info for car buyers, so add your voice and let everyone know what your car is like to own. Click on the link below to get started.
Write your own review
Owner reviews:
Results

1

to

10

of

53

Year/plate:

2009/59

Bought:

Used

in

April 2010

This car is no longer in the first flush of youth, but it has always proved reliable, apart from one...

Read full review

Year/plate:

2007/57

Bought:

Used

in

September 2010

Generally a nice car to drive. Smooth ride. Handles well for a medium sized family hatchback. Light and precise gearbox.

Read full review

Year/plate:

2006/06

Bought:

Used

in

July 2018

My partner purchased the car from a dealer heaven knows why apart from she liked the way it looked. When...

Read full review

Year/plate:

2007/57

Bought:

Used

in

June 2011

Great car As per most citroens they come very well equipped and the 2.0 hdi is a great engine...

Read full review

Year/plate:

2007/07

Bought:

Used

in

October 2016

Bought a Citroen C4 1.6hdi SX after owning a C3, which was ugly, smokey and the electrics were a joke.

Read full review

Year/plate:

2007/07

Bought:

Used

in

September 2016

Very efficient and economical car. I was lucky to be able to buy a low mileage car as everyone seemed...

Read full review

Year/plate:

2007/07

Bought:

Used

in

December 2011

Read full review

Year/plate:

2005/05

Bought:

Used

in

April 2014

It's a five door hatch so it's practical enough.

Read full review

Year/plate:

2006/06

Bought:

New

in

June 2006

Spacious, easy to put seats down,.

Read full review

Year/plate:

2006/06

Bought:

Used

in

July 2014

The C4 is gool looking. Has a good engine. It is so sensitive when its about diesel, It has to...

Read full review